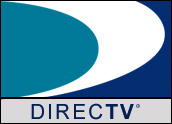 Google's expansion into advertising outside the virtual world received a boost Wednesday when it landed a new client: DirecTV. The deal with the satellite TV provider will add another 18.7 million households to Google TV Ads' reach, bringing the total number of households reached by the service to 30 million.
Under the deal, Google will manage DirecTV's share of advertising on 11 channels offered by the SATV provider — Bloomberg, Fox Business, Centric, Fuel, G4, Current, Ovation, Fit, Sleuth, Chiller and TV Guide.
"We are delighted to partner with Google and embark on this initiative together," said Bob Riordan, DirecTV senior vice president for advertising sales. "Google TV Ads is an excellent advertising tool and will be a tremendous complement to DirecTV's existing suite of innovative assets."
With the agreement with DirecTV, Google TV Ads will increase its client pool which includes Dish Network, NBC Universal, Hallmark Network, Bloomberg TV, the Game Show Network, Outdoor Channel and CBS College Sports.
What Google TV Ads will be doing for DirecTV is manage its advertising share on the 11 channels in the agreement. There are 12 to 14 minutes of advertising in each hour of programming delivered by DirecTV. Two to four minutes of that advertising is sold by the satellite provider. It's that portion of advertising that Google will be selling for DirecTV.
Fresh Demand
Why would a carrier like DirecTV want to share advertising revenues with a middle man like Google? Because Google can rope in advertisers that wouldn't ordinarily think about pitching their products on TV, according to John Saroff, Google TV Ads' head of strategic partner development.
"Our system is very easy to use, and as a result we've attracted a lot of new demand to television," he told the E-Commerce Times. "About 30 percent of our advertisers in our first three years of existence are completely new to television. They've never been on TV before."
With Google, an advertiser can upload a commercial and, through an auction-based system, have their ad aired the next day, Saroff explained. That greatly contrasts with traditional TV advertising, which is aimed at capturing large sums of money from large advertisers. "We have a completely different focus, which is getting small buys up and running on different providers," Saroff asserted.
In addition, Google's ability to generate viewer data is attractive to TV carriers and advertisers alike. The search giant uses information from the set-top boxes in SATV households to create useful metrics. "The data is anonymized, but it does tell us how many people are watching a given channel at a given time," Saroff explained. "When you add measurement to something, our experience shows that the value of that thing goes up."
Can't Change Viewing Trends
"We love Google TV," Scott Brunjes, president of Mediassociates, a media buying and planning firm in Danbury, Conn., told the E-Commerce Times.
"We love the interface and the bidding capabilities and the CPMs that we pay," he added. CPM, or cost per one thousand viewers, is how media outlets charge advertisers for an ad.
"For the right client, or to augment a larger buy," he continued, "it's a terrific resource."
Google TV Ads' ability to target markets is very useful to advertisers, he said. Viewers can be targeted by demographic, PRIZM cluster, program content, day part and day of the week. "A lot of those things you can do on a normal TV buy, but Google is just much more accessible," he maintained.
For some small advertisers, though, Google TV Ads can be a bust. Chris Henry, president of Next Step Enterprises, an Orlando, Fla., maker of a nail-biting cream, explained he kicked the tires of TV Ads after Google shuttered its radio ad business. "I ran about (US)$1,000 worth of ads and I don't think I sold $200 worth of cream," he told the E-Commerce Times.
While Google may be able to bring fresh blood into TV advertising, it can't change viewing habits, which is to avoid advertising entirely. "The majority of people who watch 'live' TV are seniors," Joseph Carrabis, chairman, founder and CRO of NextStage Evolution, a marketing analytics firm in Nashua N.H. "Most everybody else burns tapes or uses a Tivo or DVR."
Where the advertising dollars of the future are going to land are in embedded messages, he contended. "The money will be in role-playing stuff, where an embedded advertisement will be on somebody's shield, it'll be on somebody's sword, it'll be on the wings of somebody's space craft," he said.