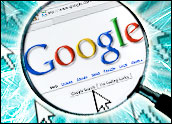 Google on Tuesday rebuffed a request by a European Union privacy body to delay implementation of changes in the search giant's privacy policies set to take effect on March 1.
"[W]e have notified over 350 million authenticated Google users and provided highly visible notifications on our homepage and in search results for our non-authenticated users," Google Global Privacy Counsel Peter Fleischer wrote in a letter to the Isabelle Falque-Pierrotin, president of France's Commission Nationale de l'Informatique et des Libertes (CNIL).
"To pause now would cause a great deal of confusion for users," Fleischer added.
Continuing Probe
The Google lawyer's letter was a response to a missive sent to the company on Monday by the CNIL expressing its concerns that the proposed policy changes would violate the privacy of EU citizens.
In its letter to Google, the CNIL, authorized to study Google's policy changes by a Working Party of the European Union (EU), expressed concern over provisions in those changes that called for the consolidation of data on individuals across all of Google's offerings.
The CNIL wrote that it and data protection authorities in the EU were "deeply concerned about the lawfulness and fairness of such processing, and about its compliance with European Data Protection legislation."
In the coming weeks, the CNIL noted, it will continue its investigation of the policy changes. "In the meantime and in light of our early findings, we reiterate, on behalf of the Working Party, our call for a pause until we have completed our analysis," it wrote.
Offer to Meet Ignored
Over the past month, Google has requested to meet with the CNIL to answer any questions it has about the policy changes, according to a statement provided by Google spokesperson Christine Chen.
The CNIL didn't accept Google's meeting offer, but it remains open, according to the company.
Google believes it has found a reasonable balance between the Working Party's recommendations: to streamline and simplify Google's policies while providing comprehensive information to users.
Misled Public
While Google would like the public to believe that the new policy changes are about what's best for its users, the changes are really about what's best for Google, maintained Jeff Chester, director of the Center for Digital Democracy.
"Google misled the public," he told the E-Commerce Times. "The reason it changed its privacy policy is not to make it more convenient for users. It's to create a more powerful, one-stop data tracking system for Google because the basic online business model for advertising has evolved in the last few years."
Advertising has evolved into "audience buying," he explained, which depends on refinements in tracing and selling access to individual consumers, whether they're searching, watching as video or using their mobile phone.
Self Interest, Not User Interest
Google's contention that acceding to the CNIL's request to postpone implementation of the privacy policy changes would confuse its users is a bit disingenuous, according to Jeremy D. Mishkin, a partner with the law firm of Montgomery, McCracken.
"Google's primary interest is its own interest, rather than its users' interest," he told the E-Commerce Times.
However, he acknowledged that Google has been forthcoming and proactive about alerting users to the changes in its privacy policy, and it has good reasons for why those changes optimize a user's experience.
"But I don't think there's anybody that believes that those changes that Google is making are being made for the benefit of the consumer," he said. "They're for the benefit of Google, so that Google can make more widespread use of data that it gathers on individual use."