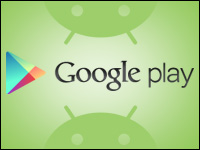 Google tore down the silos around its app, music, movie and ebook stores Tuesday and melded them into a single outlet called "Google Play."
The move emulates Apple's highly successful iTunes model. "Apple has set the standard with the iTunes store where you can get books and music and apps all in one place, so this is a logical thing for Google to do," IDC Analyst Bob O'Donnell told the E-Commerce Times.
"It was arguably an inevitable move," he added.
While Google Play smacks of iTunes, that's not necessarily a bad thing, according to Rob Enderle,president and principal analyst of the Enderle Group.
"Lots of times Apple has the best practices, so you're not going to improve on it," he told the E-Commerce Times.
"The simplicity of the Apple experience is one Google is clearly going to duplicate," he added. "Ironically, it's probably consistent with the advice that [Google CEO] Larry Page got from Steve Jobs before he died, in terms of simplifying what Google does."
Hassle Remover
Google Play is designed to make life easier for users of mobile devices running its Android operating system, explained Jamie Rosenberg, Google's director for digital content.
Google Play also expands a user's access to their media by storing it in Google's cloud, where it can be tapped anywhere there's an Internet connection and where it won't be lost when some computer vagary strikes their Android device.
Geographically Challenged
Google's new online outlet allows users to store up to 20,000 songs in the cloud for free and offers them millions of tracks for sale, 450,000 Android apps, the world's largest selection of ebooks and thousands of movies for rent.
All those offerings, though, are available only in the United States. In Canada and the United Kingdom, Google Play offers only movies, books and apps; in Australia, books and apps; in Japan, movies and apps; and everywhere else, just apps.
To promote Google Play, for the next week the store will be offering daily specials on selected music, movies, apps and ebook titles.
Developer Anxiety
Of the three outlets consolidated by Google, the most successful by far is its apps store, so the company made sure to calm any anxieties its development community may have about the changes.
"We believe that with a strong brand, compelling offerings, and a seamless purchasing and consumption experience, Google Play will drive more traffic and revenue to the entire ecosystem," Google Content Recruitment Manager Kenneth Lui wrote in an Android developers blog.
"We'll be investing in the brand to bring Google Play to as many people as possible, and we'll also invest in the latest digital content to keep Google Play fresh, relevant, and engaging," he continued.
"Apps and games remain the core of Google Play," he added.
Underfunding Concerns
Developers may be taking with a grain of salt Lui's comments about "investing" in new ways to connect developers and users, according to Enderle.
"If Google takes the same resources and now puts them into one service instead of three, it could end up being a better service for developers over all," he observed.
"However," he continued, "if Google uses this to cut costs, and you have a combined service funded at the same level as one of them, then it will have pulled resources out of it, and developers won't be happy with that."
Historically, he maintained, "Google has tended to underfund efforts, and this is something it shouldn't underfund, but given their past history will."