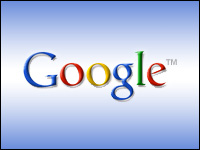 The Google Compute Engine became generally available on Tuesday, almost 18 months after its introduction at last year's Google I/O.
"We have been taking time and doing careful work to ensure that as we open Compute Engine to developers, they have a great experience with things like billing and support, tools, and our operating system support — and don't have to do manual tasks like reboot when we do maintenance on our machines," Google spokesperson Elizabeth Markman told the E-Commerce Times.
GCE comes with transparent maintenance: proactive maintenance along with updates combining software and data center innovations with live migration technology. There is no downtime, and reboots are not required.
If there's a failure, GCE will automatically restart users' virtual machines and get them back online in minutes.
"This GCE initiative is enough to boost Google's profile and revenues in the IaaS/PaaS (Infrastructure as a Service/Platform as a Service) space," remarked John Dinsdale, managing director at the Synergy Research Group.
What GCE Offers Now
GCE's VMs are scalable and reliable and offer encryption of data at rest, according to Google. The encryption feature is something Google prioritized following revelations that the United States National Security Agency had secretly gathered data from the company by tapping into fiber-optic cables abroad.
Compute Engine will be offered with 24×7 support and a 99.95 percent monthly service level agreement for mission-critical workloads.
Windows Azure offers 99.9 percent uptime, but "I think 99.95 is a number that's fairly consistent," Wayne Pauley, an analyst with the Enterprise Strategy Group, told the E-Commerce Times.
GCE supports any out-of-the-box Linux distribution, including SELinux and CoreOS, and various kernels, including Docker, FOG, xfs and aufs. It also supports SUSE, BSD and a limited preview of Red Hat Enterprise Linux.
"We are starting out in limited preview to make sure we get feedback from developers and make a great experience," Google's Markman explained.
For devs, Google is launching limited previews of three instances with up to 16 cores and 104 GB of RAM.
Google is also lowering the prices of its Persistent Disks by 60 percent per GB, dropping I/O charges, and cutting prices on its most popular standard GCE instances by 10 percent.
What About Enterprise Prime Time?
"We expect the release of GCE to general availability to stimulate the competition in the enterprise cloud computing provider industry," Sebastian Stadil, founder and CEO of Scalr, told the E-Commerce Times.
"Google has been operating infrastructure at a very large scale for many years now and has built up a considerable amount of expertise and technology," Stadil said.
However, Amazon will remain king of the IaaS/PaaS industry, Synergy's Dinsdale predicted.
In order to seriously dent Amazon's market share, Google, Microsoft and IBM "would have to decide that IaaS/PaaS is critically important to them strategically and really focus on aggressive service rollout combined with innovative marketing and pricing," Dinsdale told the E-Commerce Times. "They all have their plates full with other business issues and products that need attention."
GCE "doesn't have enough services to be interesting to the enterprise but is certainly suitable for mid-size companies and SMBs," observed ESG's Pauley.
Pricing and Other Issues
Although Google has slashed pricing for its GCE IaaS, the most basic configuration works out to a pricey US$93 a month without any network, according to a comment by Dave Chiodo on the developers blog.
However, "a standalone price doesn't mean anything until you start bundling offerings with services," ESG's Pauley pointed out.
Further, the top industry players tend to compete on price. For example, Amazon and Microsoft match each other's price reductions, he said.
"From my perspective, it's all great," Joe Clabby, president of Clabby Analytics, told the E-Commerce Times. "The more competition there is, the more prices get tightened, and ultimately this lowers IT costs."