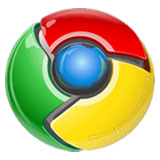 Google this week introduced two new features for its Chrome browser in a move to bolster demand in the corporate sector.
"There is a massive concern surrounding Google and privacy that generally has corporations avoiding this browser officially in favor of Firefox or Internet Explorer," said Rob Enderle, principal analyst at the Enderle Group.
Legacy Browser Support lets users switch automatically between Chrome and another browser specified by an organization's IT department. Chrome business and education administrators, meanwhile, now get cloud-based management of Google Apps.
The new features might signal Google's acceptance that its browser needs to coexist in the enterprise with the competition.
"I think these new tools do a great job of addressing business needs," Mike Kaply, founder of Kaply Consulting, told the E-Commerce Times. "They allow businesses to use IE as needed for certain apps without having to educate their users to switch browser for certain websites. They also allow [users] to manage their browsers using their existing infrastructure [Google Apps] on every platform, not just group policy on Windows."
However, until Google addresses privacy and related security concerns, "I doubt these [new features] count for much," Enderle said. "This is kind of like Fisker not addressing the reliability of their cars, but instead coming up with more colors. Security, or the lack of it, trumps everything else. It doesn't help that the ACLU is going after Google now, either."
The American Civil Liberties Union has filed a complaint with the U.S. Federal Trade Commission. The FTC is alleging that wireless carriers are guilty of deceptive and unfair business practices for failing to distribute Android security fixes published by Google to smartphone owners.
"Our customers are important to us, and Chrome is great for our customers because it's the most secure browser, and it's simple to use," Google spokesperson Jessica Kositz told the E-Commerce Times.
The New Chrome Features
With Legacy Browser Support, "I think Google recognizes that internal sites still favor Internet Explorer for the most part," Enderle told the E-Commerce Times.
Allowing compatibility mode support for older applications used in the enterprise "is a smart move by Google to match Internet Explorer with a modern browser," said Al Hilwa, a program director at IDC.
The cloud-based management feature in Chrome will let IT admins in business and education customize more than 100 Chrome policies and preferences from the admin panel for Google App users. This will let end users access default applications, custom themes, or a curated Web app store when they sign in to Chrome with their work account — whether or not they're on a corporate device.
"Chrome usage spikes on the weekend when consumers are away from school or the office, where they may be required by IT to use an alternate browser," Kositz said. "Given the trend in business towards consumerization of IT or BYOD, we want to make it simple for businesses to manage Chrome in an enterprise environment."
In December 2010, Google unveiled Chrome controls that let IT admins configure and deploy the browser on Windows, Mac and Linux platforms. The company also added support for managed group policy with a list of policies and templates.
Now, "some of the policies no longer need to be managed via group policy — they can be managed directly by the admin in the cloud," Kaply said. "The primary benefit would seem to be cross-platform policy management. It also allows the policies to be tied to a specific Google Apps account vs. being tied to the machines."
Chrome's Future in Business
Google's policy of updating Chrome frequently could be one of the factors that may have slowed its adoption in the enterprise.
"Supporting Chrome has been a challenge, largely because it evolves rapidly and on an auto-update scheme," Hilwa told the E-Commerce Times. "This creates headaches, especially when compatibility issues emerge."
It's not clear at present whether the new Chrome features will help the Google browser expand into the enterprise, Enderle noted, because "Google is increasingly seen as a security problem, and not a solution a firm would want to implement."