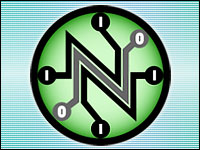 The Federal Communications Commission is looking into a complaint that Google Fiber's ban on hosting computer servers on its network violates the FCC's Open Internet Order and Rules.
In its response to Douglas McClendon's complaint, Google Fiber told the FCC, among other things, that its policy was fully consistent with the Order and Rules.
News of Google Fiber's response has sparked allegations that the company has done an about-face on its previously vociferous support for Net neutrality.
"Google is a strong supporter of the open Internet, and our stance here hasn't changed," company spokesperson Jenna Wandres told the E-Commerce Times.
This is a standard practice of network management," she insisted.
"What about when a community group … wants to set up a forum for residents to [discuss] crime prevention and community building and needs a server to do that?" asked Stephanie Chen, energy and telecommunications policy director for the Greenlining Institute. "Technically, that's not a private server, but it's also not a commercial one. Would Google fight that use?"
Google Fiber's Case
Google Fiber's terms of service declare that users should not host any type of server using the Google Fiber connection, company attorney Darah Smith Franklin wrote in her response to the FCC's notice of informal complaint. Customers also cannot use their Google Fiber account to provide a large number of people with Internet access, or use the account to provide commercial services unless they have a written agreement with the company letting them do so.
Complainant McClendon has signed up to receive service at an address in Kansas City, Kansas, that is not yet served by Google Fiber, Franklin pointed out. Further, he apparently resides in Lawrence, Kansas, a city not yet served by Google Fiber.
McClendon asked the FCC to modify Google Fiber's ToS because he wants to host a server for use in his business, Franklin said. However, Google Fiber is currently a residential offering, so even if the FCC grants McClendon the relief he seeks, he will not be able to connect a business server to the service.
Google plans to introduce a business service through Google Fiber later, Franklin said.
"Google is trying to prevent its residential customers from putting servers onto its network because they want to someday offer a business service that would presumably cost more and permit use of servers," the Greenling Institute's Chen told the E-Commerce Times. "They're restricting today's use because of the promise of tomorrow's product."
What About Net Neutrality?
McClendon apparently contends that the restrictions on server hookups violate prohibitions in the FCC's Open Internet Order against blocking and/or unreasonable discrimination, but Google contends the Order provides an exception in both instances for reasonable network management.
Google Fiber also argues that this is standard practice for major providers, including AT&T, Charger Communications, Comcast Xfinity and Cox Communications.
Server guidelines like Google Fiber's were specifically discussed in the record of the FCC's Open Internet proceedings, but the commission did not restrict them in its order, Franklin pointed out.
"As we said in our filing, the policy does not prevent legal, noncommercial use of applications such as multiplayer gaming, videoconferencing and home security," Google's Wandres said.
The fact that Google cited the practices of Net neutrality opponents in its response to the FCC, and the belief that it has now joined their ranks have stoked public anger over the McClendon case.
"We do see [Google] softening their initial pro-neutrality stance in significant ways," the Greenlining Institute's Chen said.
Google 's defense of its teaming up with Verizon last year pointed out that the companies' joint legislative proposal would prohibit blocking or degrading wireline Internet traffic, prohibit discriminating against wireline Internet traffic in ways that harm users or competition, and presume against all forms of prioritizing wireline Internet traffic, among other things.
Further, Google's restrictions on the use of network servers on Google Fiber "seems motivated not by concerns about traffic congestion … but rather by the prospect that someone could set up a service that would compete with one of Google's other lines of business," Chen remarked.
"If that's in fact the case, it raises serious concerns about anticompetitive effects in the market."
The FCC did not respond to our request for further details.