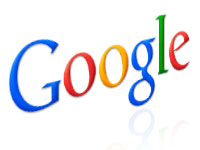 Google's acquisition of Skybox may be a small step for the search giant, but it could be a giant leap for the Internet.
Google on Tuesday announced its intention to buy the satellite imaging startup for US$500 million. The move not only would enhance Google's satellite imaging resources, but also provide it with some top talent for its blue-sky plans for space.
In addition to keeping its maps accurate with up-to-date imagery, Google anticipates that Skybox's team and technology will help improve Internet access and disaster relief.
Leapfrogging Competitors
Skybox's satellite photos are known for their quality.
"Google typically buys lower-resolution pictures from third parties with satellites," Rob Enderle, president and principal analyst of the Enderle Group, told the E-Commerce Times. "Now they'll get them directly, and they'll be higher resolution."
More control over its satellite imagery was an important consideration in the acquisition, according to Internet2Go analyst Greg Sterling.
"They want to have more control of their imagery than they would have simply as a purchaser," he told the E-Commerce Times.
The acquisition also will boost Google's competitive position in the mapping market, added Trip Chowdhry, managing director for equity research at Global Equities Research.
"Google's objective is to leapfrog its competitors," he told the E-Commerce Times, "so its acquisition of Skybox is very good, because it extends Google's lead over the competition."
However, there are issues apart from satellite imaging that make the Skybox deal ripe for speculation.
"Google's getting access to the best, most innovative team in space with a grand ambition to democratize space," Ethan Kurzweil, a partner with Skybox investor Bessemer Venture Partners, told the E-Commerce Times. "That's not easy to find."
Skybox and Google have a shared vision of space.
"Google is an incredibly innovative company that wants to support Skybox's ambition," said Kurzweil. "Skybox is joining forces with a company that from the top is thinking about ways to democratize space for better access to the world's information."
Expanding Advertising
Google has two space projects in progress: Loon, which uses low-orbit balloons to deliver Internet service to remote areas, and an unnamed project that reportedly will launch as many as 180 low-orbit satellites to provide Internet access from outer space.
The company's stakeout of outer space could be used to juice its advertising revenues, maintained Ken Dulaney, vice president for mobile computing at Gartner.
"Google wants to spread the Internet because people who get on the Internet use Google, and then Google can sell advertising, which powers much of what they can do," he told the E-Commerce Times. "The more bandwidth, the more usage."
Skybox which has about 100 employees, was thrilled about becoming part of the Google fold. The two companies share more than just a ZIP code — they both believe in making accurate geospatial information accessible and useful, it said.
Both companies also like to tackle problems head on — whether they're engineering cars that drive themselves or making satellites from scratch, Skybox noted.
Since its formation in 2009, Skybox has managed to launch the world's smallest satellite capable of taking high-resolution stills and video. Joining Google will challenge its team to think bigger and bolder, it said, and support its ambitious vision.