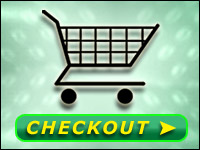 Part 3: How to Go Viral: E-Commerce Marketing Strategies
Though startups start small, if all goes well, they eventually will experience growth. It's vital, therefore, for entrepreneurs to plan and prepare for this growth.
Yet what does it mean to prepare for growth? We talked to some experts, who offered tips for making your way down the yellow brick road to success.
Be Authentic
The first thing many e-business owners emphasize is that success isn't measured just by profits. It's also about achieving a dream and realizing a vision.
"I believe that our authenticity has been a driver for our success," said Grainne Kelly, inventor of theBubbleBum.
"I did not dream up an idea to make money; I set out to solve a genuine problem that I was having in my own life and solved it for myself and for others in the same position as me. We pride ourselves on our authenticity and integrity," she told the E-Commerce Times.
Success for Kelly was inventing something she knew the market needed, then making sure that potential customers knew it existed.
"We measure success based on our own goals," she noted. "I ask my kids what they want to see from the company, and they choose stores where they would like to see it [sold]. That was how we first set our retail strategy. There is no greater reward than knowing that your kids are proud of what you are achieving."
Other small e-business owners concur, saying that loving what they do is a primary way of measuring the success of their enterprises.
"There are several key measures of success," said Lisa Batra, CEO ofMy Kid's Threads.
"Profitability is increasing each year. We are growing. Personally, I am doing what I love. Our customers also love the concept. Our customer list is growing, and we have a high percentage of repeat customers," she told the E-Commerce Times.
Work Hard
It may be trite, but hard work goes a long way toward making a business successful, and it also helps business owners to be prepared for growth when it happens.
"I worked every hour that I had," BubbleBum's Kelly said. "I sacrificed everything, including my family time, birthdays and sleep. I didn't take a salary for almost three years, but I believed and I followed the signs that what I was doing would lead to success."
Though running an e-business is never easy at first, the hard work eventually can start to pay off in the form of increased profits and growth.
"It was painful at the time, but we are almost out the other end of the tunnel, where we can start to reap some of the rewards," Kelly said.
"I did not take any funding from the start. We grew organically, which proved the concept and the market, so that when it came to finding an investor we did not have to give up the farm," she added.
Act Big
Successful e-commerce companies also emphasize that even though your business might still be small, it helps to act as if it's larger than it is.
"Always behave as though your business is at least twice the size it is now. Put your corporate governance in place from the start. It makes it easier all around," said Kelly.
"Always project financials on the best- and worst-case scenarios. It is much easier to find cash or manage cash if you have advance notice, and it will show strength in management. Often the cash requirements are short term and come when you are on a growth trajectory," she noted.
Look Ahead
Planning for the future needs to be second nature for e-commerce companies, even when those plans are based solely on best guesses. Growth doesn't just happen, after all. It is the result of plans and strategies implemented from the beginning.
"We often advise our clients to focus on people, process and technology," said Kathy Kimple, a senior consultant atFitForCommerce.
"Using the knowledge garnered from our client engagements and provider relationships, we advise clients on benchmarks best practices and, yes, even pitfalls to look out for," told the E-Commerce Times.
E-commerce companies should ask themselves the following questions, Kimple recommended: "Do you have the right skill sets on your team, and have you laid out both a revenue growth plan and an organizational design growth plan? Do you have the tools, budget and processes in place to test, react and identify opportunities and issues quickly? And have you accessed your platform and infrastructure to identify gaps and weaknesses that are likely to happen as volume scales?"
Though no one can predict the future, business owners who ask and try to answer questions like these can strategize for growth, even when their companies are just starting out.
Finally, it never hurts to have contingency plans. Expecting the unexpected, after all, is just good business sense.
"It's helpful to plan ahead for busy periods and surges in traffic such as Black Friday and back to school, which is especially important in our space," said My Kid's Threads' Batra. "Test, test and test again."
Part 5: Surprise Success: What to Do When Sales Go Through the Roof