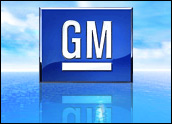 Several years ago, General Motors introduced a groundbreaking service called "OnStar," a wireless technology designed to keep drivers safer on the road. Since the 1990s, GM has used the Verizon Wireless network to link cars with OnStar.
However, it announced this week at the Mobile World Congress in Barcelona that it's switching to AT&T Mobility. This is pretty big news — and what we can expect going forward may come as a surprise.
This switch is not good news for Verizon Wireless, but it is very good news for AT&T Mobility. It reminds me of the beginning of the iPhone wave six years ago. When Apple decided to get into the wireless business, it approached Verizon Wireless, but the carrier said no. AT&T Mobility said yes, and the rest is history.
OnStar started as a way to keep a helpful eye on drivers. It started with providing emergency road and antitheft services, directions and other information. Now OnStar wants to rapidly expand. Users will be able to purchase different levels of service — from basic protection to navigation, games, movies, television shows, music, books, newspapers, the Internet and much more.
Fortunately, drivers will not have access to all these goodies, so they can keep their eyes on the road. These features will be for passengers and kids, of course. When parked, drivers can enjoy them as well.
More Innovation to Come
OnStar was an innovative idea before Apple and Google started the smartphone revolution. During the last few years, however, consumers have gotten used to holding a great many innovations in their hands, and OnStar has faded into the background a bit.
Many users wonder why they need OnStar with the smartphone world clipped to their belt. True, OnStar is not for everyone. However, as laws governing motorists' use of cellphones change, the need for a service like OnStar is only growing.
Distraction is one key problem when a driver uses a phone. That's why automakers like GM are working to give customers the connectivity they want while reducing distraction. Ford Sync, Toyota Entune and Lexus Enform are similar systems.
I think we will see quite a bit of OnStar innovation going forward using the AT&T networks. When you marry the wireless industry, smartphones and 4G data speeds with OnStar, that generates quite a bit of excitement.
That's Infotainment!
OnStar will likely expand its offerings in the direction of infotainment, according to Glenn Lurie, who runs this part of the business for AT&T Mobility. That means streaming audio and video, television and movies, Web access and more.
It will also let your kids log onto an in-car WiFi network to use their smartphones and gaming devices. Oh yeah, that's in addition to navigation and emergency services. Let's see, will it also pour me a fresh cup of Starbucks?
This is the direction that AT&T Mobility is heading, according to CEO Ralph de la Vega: helping other companies and other industries reinvent themselves and take advantage of the new wireless world, which is one giant opportunity for creative thinkers.
There will be many new services coming from OnStar, and if you pull the camera back from the carriers themselves, things are going to get pretty exciting. Buckle up! Here we go.