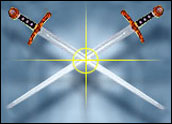 AT&T and Verizon have quietly been building a strong TV business. In fact, I read last week that where they offer service, they have almost the same market share as the cable television company leaders like Comcast, Time Warner and Cox. That's an incredible accomplishment.
Telecom is changing. If you pull the camera back, the entire communications industry — telephone, wireless, television and the Internet — is changing. The economics are changing. New technology and new competitors continue to jump in and change everything.
Who will lead in tomorrow's marketplace? That's the question.
Will today's leaders continue to dominate, or will something upset the apple cart? Before you assume anything, remember that this has happened before — many times, in fact. Over the last five years, Apple and Google changed the wireless space with the iPhone and the Android operating system. Before they arrived on the scene, BlackBerry and Nokia led — and before them it was Palm. You remember Palm, don't you?
Things can change quickly.
The Television Side of the Industry
Several years ago, cable television was rapidly growing. There were basically two choices: cable television or one of two satellite television services.
Then the Internet got faster and technology got better and cable television companies started offering a VoIP telephone service. That's voice communications over the Internet. They also tried to offer wireless plans, but that failed. Today, they offer three services: cable television, VoIP telephone and high-speed Internet.
The local phone companies were just entering the television space with IPTV — basically, television over the Internet. Today phone companies offer four services: telephone, wireless, television and Internet access.
In the cities where they compete with cable television companies, phone companies have won so much new business they are almost their equals. Why? Do customers dislike their cable television companies? Or do they really like their phone companies? Whatever the reason, the market is speaking.
Within the IPTV world, the big two local phone companies offer AT&T U-verse and Verizon FiOS. They have both won more than 5 million new television customers so far. AT&T has 5.3 million, and Verizon has 5.2 million. AT&T is growing faster than Verizon right now, but both are strong.
AT&T and Verizon are the largest competitors to the cable television industry, and companies like Comcast, Time Warner Cable and Cox are currently losing market share.
AT&T and Verizon are both upgrading their customers from traditional DSL to new hybrid fiber copper, using U-verse and FiOS. AT&T today has roughly 9.7 million U-verse Internet subscribers, an increase of 37 percent over the last year. Verizon also has grown, now claiming 5.9 million FiOS Internet subscribers.
It looks like AT&T has 14.7 million high-speed residential data customers, which is more than every other player in the U.S. except Comcast. Business services are also showing strong television and Internet growth.
Why is Verizon not growing as fast as AT&T? Let me know if you have any thoughts on this one.
Threats and Opportunities
The television industry looks very different today than it did a handful of years ago. Back then, it was a strong business with few competitors. Today there are many more competitors, and there are new technologies.
This shift is a threat to both the cable television companies and the telephone companies that have the vast majority of customers and lead today. However, along with the very real threats, there are real opportunities going forward. Some companies will continue to do strong business and lead. Others will wither under the pressure.
Not every leader understands how to continue leading. There are plenty of examples. Just look at companies like Kodak and BlackBerry.
We saw something similar in the late 1990s when Apple transformed the music industry. Its iPod with music files changed the entire industry, providing an alternative to the discs we used to buy. The same thing happened in the last decade with movies. Today we see companies like Netflix, Amazon and Apple growing their movie businesses with files customers can download. At the same time we see Blockbuster and Hollywood Video stores shrivel and die.
That same wave of change will pressure today's television industry. That means the pressure is on both the telephone companies and cable television companies to maintain their lead. Will today's leaders continue to lead? Or will a new wave of companies sweep in and transform the television space?
AT&T and Verizon are now the fifth and sixth largest pay-TV providers in the United States. They are after Comcast, Time Warner Cable, DirecTV and Dish Network. Generally speaking, in markets where they compete, the phone companies are winning. However, they don't compete in all markets. That's why cable television companies still have the overall lead.
How will that change over the next several years? Who else will enter and change the marketplace? There is one thing I can say for sure: Change is coming. Change always comes. It redefines. So let's keep our eyes open for the wave of change that will redefine the industry going forward. Things will get very interesting from here on out.