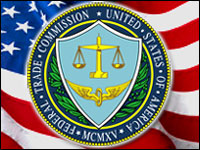 The Federal Trade Commission on Tuesday announced that it has demanded nine data brokerage companies explain how they collect and use consumer data.
The nine are Acxiom, Corelogic, Datalogix, eBureau, ID Analytics, Intelius, Peekyou, Rapleaf and Recorded Future.
These sites offer information on just about anyone, in most cases for a fee. Rapleaf might perhaps be the most disturbing to users, as it offers users data on age, gender and more with a claim of 90 percent accuracy from any list of email addresses uploaded by users.
"We don't have any suspicions," Tiffany George, an attorney in the FTC's division of privacy and identity protection, told the E-Commerce Times. "We are merely collecting information so that we can do a study."
The FTC is "asking these questions to get a handle on a really murky industry," Justin Brookman, director of the consumer privacy project at the Center for Democracy and Technology, said.
More on the FTC's Actions
The FTC is seeking details about the nature and sources of the consumer information collected by the data brokers. It also wants to know how they use, maintain and disseminate the information. Further, the Commission wants to know to what extent the brokers let consumers access and correct their information, or opt out of having their personal information sold.
"Earlier this year, we issued a report that talked about data brokers and their lack of transparency," George said. "We are trying to shed some light on how the industry works and are trying to make some recommendations."
The report George referred to is titled "Protecting Consumer Privacy in an Era of Rapid Change — Recommendations for Businesses and Policymakers." It was released in March and sets forth voluntary best practices for businesses to protect consumers' privacy and give them more control over the collection and use of their personal data. The report also called on data brokers to improve the transparency of their practices.
"I think the FTC's first goal is just to shine a light on industry practices," Brookman told the E-Commerce Times. "If they don't like what they see, target enforcement actions could deter some of the most controversial or opaque processes."
Brokers Respond
"Datalogix is pleased to help the FTC further their understanding of marketing data uses and benefits," Datalogix CEO Eric Roza told the E-Commerce Times.
Rapidly growing areas of technology "can be complicated, and we welcome the opportunity to help demystify industry practices and to increase transparency," Roza continued.
CoreLogic "is reviewing the FTC's communication and will be responding according to the rules set in place by the FTC," spokesperson Alyson Austin said.
The company "looks forward to working with the FTC to discuss the benefits of the appropriate use of data," Austin told the E-Commerce Times. It "regularly works with consumers to let them know how their data is being used."
Cooperation's Such a Fuzzy Word
The FTC's inquiry into the data brokerage industry is the third so far.
Back in October, Senator John D. Rockefeller IV wrote Acxiom and other data brokers, including Datalogix and Rapleaf, asking about their data collection and use practices.
In November, responses to letters sent to nine data brokers asking how they collect, assemble and sell consumer information to third parties left many questions unanswered, the United States Congressional Bi-Partisan Privacy Caucus said.
The nine include Acxiom, Epsilon, Fair Isaac and Merkle.
Outside of actions under Section 5 of the FTC Act, the brokerage industry "is largely unregulated, which is why we've called for more self-regulation or legislation," George said.