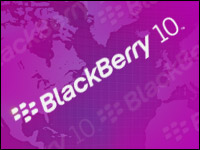 BlackBerry, formerly Research In Motion, is under a lot of scrutiny as it pursues its comeback strategy. An interesting question recently came up having to do with that effort: Is BlackBerry so busy focusing on growth and the future that it has forgotten about taking care of customer needs in the present? I'll address this both as a technology industry analyst and a long time BlackBerry fan.
Everything about BlackBerry is suddenly very different. The new BB10 is both better and worse than its predecessor. BlackBerry is in transition. However, a transition should not be about becoming something foreign. It should be an evolution of the brand and an update of the technology.
BlackBerry is not my company. I am just an observer and user with opinions and desires like everyone else. BlackBerry can do whatever it wants, of course. However, I do like the company, and I want it to succeed. After all, it is the oldest smartphone brand name in the market.
Sure, today's market looks very different from just a few years ago. Yesterday, BlackBerry led. Today Apple's iPhone and Samsung's Galaxy lead. However we still need other successful competitors in the space.
Let me pose a question: If you see someone you know and like about to be hit by a bus while crossing the street, would you shout and wave your arms and do what you could to prevent the accident? That's what I am doing here for BlackBerry.
Step by Step
What is BlackBerry today? The users that are left are the core BlackBerry customers. They may be core customers because they have phones supplied by their company, but they may have made the choice themselves.
Maybe they like something about BlackBerry — that the device is simple, for example. Maybe they understand it because they've been long-time users. Maybe they really like its secure email. Maybe they're hooked on one of the other BlackBerry features they can't get elsewhere.
Five years ago, BlackBerry was the strongest brand in the smartphone world. There were loads of customers and websites where addicted BlackBerry users gathered, like Crackberry.com. Then suddenly BlackBerry was pushed aside by other brands.
After years of delay, BlackBerry 10 was finally introduced and the first handset, the Z10, was released. Now the second handset, the Q10, is being released — it has a physical keypad.
This first effort at renewing the company with BB10 is good, but it is not yet great. Hopefully the Q10 will be successful. I'm getting one shortly.
The problem, as I see it, is simple. Management is totally reinventing the entire BlackBerry experience. While this is good in many ways, it is bad in others. The new BlackBerry should be a transformational device, giving happy users what they want. It should introduce them to many new features along the way.
The MemoPad Mistake
I have been a BlackBerry user for many years. Of course, I carry other phones as well. Think of this as a personality disorder. Yes, I carry too many phones — an iPhone, several Androids, Nokia with Windows, and more. That's an entirely different story.
Let me give you an example of the problem I see. I have always liked the BlackBerry devices, but there was one feature I learned to use and now actually need. As it turns out, checking Crackberry.com and other BlackBerry sites, it is the same feature many others use and like as well.
It's called "MemoPad," and it syncs with Notes on your computer's Microsoft Outlook software. It let's you keep dozens of notes, and they sync between your computer and wireless handset so you can take them with you. This is a very handy, simple and powerful tool that many users really like.
Many BlackBerry users still use older versions of Outlook software; however, MemoPad always worked — until BB10, that is. Previously, this feature was always supported, and it was one of many key reasons people liked BlackBerry.
In fact, this feature is so important to so many users that even though Apple introduced the iPhone without this functionality, it later added it, based on user feedback. There is a lesson here somewhere.
Now, even as Apple embraces this MemoPad and Notes feature for the iPhone, BlackBerry is moving away from it. Fortunately this problem can be remedied quickly and easily if BlackBerry knows about it.
Now pull the camera back. The larger question is why didn't BlackBerry executives make sure all the goodies their customers really liked and used remained, alongside all the new features?
I have contacted the company with this question and have received no response on this issue. I have looked for an answer and asked many others as well. I have found no answer. If I am wrong, I hope BlackBerry will do me the courtesy of letting me know. I'll pass the word along to you as well.
Care for Core Customers
So, it seems that BlackBerry is so focused on tomorrow, it is forgetting about today's customers needs.
As a customer, I want the company to succeed. However for it to remain strong, it must understand and take good care of its customer base.
As an analyst, I look at this basic mistake from a big-picture perspective, and I wonder if it is a sign of things to come for a company so many have loved for so long.
We all want BlackBerry to succeed. It can. One year from today, BlackBerry will either be stronger or weaker. It all depends on the choices its executives make. BlackBerry is not the only company dealing with this issue. Others, like Nokia and Motorola, are struggling as well.
BlackBerry must focus on two areas: One, it must take care of existing customers who like existing features like MemoPad; and two, it must look to the future with apps and other technologies that could give it an edge tomorrow.
Currently I have both a brand new BlackBerry Z10 and an older BlackBerry Torch. Want to know which I prefer and use? The older Torch — for now, at least. I hope that changes, but it's really up to BlackBerry.
Soon I'll have the Q10 to take for a test drive, and I will write about it for you as well. Off the cuff, I would guess the Q10 will be more popular because of the keyboard. After all, BlackBerry users love their keyboards.