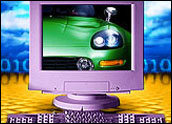 No. 1 Internet service provider America Online and U.S. automaker General Motors have announced a joint venture that will help consumers shop and service their new cars via the Internet.
Under the terms of the agreement, GM and AOL will work in tandem to leverage AOL's recently revamped Auto Channel across the online service's multiple channels. The site will enable AOL's 20 million members to find the exact GM make, model and options that they are looking for. Consumers will then be referred to local dealers to complete the purchase.
AOL is also planning to launch a new personalized calendar that will enable users to keep track of the maintenance of their GM vehicles.
Auto E-Commerce Growing
"Consumers today are increasingly turning to the Internet to make car shopping and ownership easier and more convenient," said AOL president and COO Bob Pittman.
According to Forrester Research, more than two million consumers surfed the Internet for information to help them buy new cars in 1999. That number is expected to soar to eight million by 2000, with nearly 50 percent of households shopping online for cars and trucks, generating $12 billion (US$) in revenues.
The two companies also said that they will explore future opportunities involving GM's OnStar service. Additionally, GM and AOL will work to expand their relationship worldwide, with GM pledging to push AOL software through its many sales channels.
"This strategic alliance will help General Motors reach its goal of providing the consumer easy and convenient auto shopping experiences," said Mark Hogan, president of e-Gm, the e-commerce business unit of GM.
Yahoo! And Ford Announce Partnership
Meanwhile, Yahoo and Ford Motor Co. also announced yesterday that they have joined forces to offer personalized online services for Ford vehicle owners.
Under the agreement, consumers will be able to access a broad range of vehicle information from Yahoo's Web site and Ford's OwnerConnection.com site.
Company officials added that such important information as recall notification, owner handbooks, credit information, vehicle maintenance logs, and even traffic updates will be made available online.
Officials said that by using the Internet, they will be able to provide customers with more complete car information than was possible through toll-free numbers and mailings.
Yahoo! Hanging Tough Against AOL
This development comes less than a month after Yahoo! forged an agreement with Kmart to offer free Internet access to all users via Kmart's Bluelight.com Web site.
This alliance underscored a bold shift in strategy for the Santa Clara, California-based Yahoo! In the past, Yahoo! brass have steered the company clear of such a full-scale confrontation, opting instead to concentrate on making the Web-based media company the top Internet portal in the world.
However, by offering free Internet access and now online vehicle service, the giant portal is clearly going head-to-head with AOL.
Finding a Place
For the past year, U.S. automakers have made valiant efforts to figure out the best way to position themselves as e-commerce players.
To date, online shoppers have been able to access information about various models, financing and delivery via the Internet, but actual sales have taken place with dealer franchises.
The new move seems to indicate a desire by the big two automakers to sell cars online directly, which would open up a major conflict with its existing sales channels. With a younger, more adventurous consumer base increasingly coming online, chances are that these ventures could find mass appeal.
Detours to Online Car Sales
Dealers will not be happy about manufacturers selling direct. State laws may also provide roadblocks to manufacturers selling direct to consumers online.
Ford is already locked in a much-publicized, heated battle with the State of Texas. Earlier this year, the state's Motor Vehicle Division quashed Ford's efforts to operate its Pre-Owned Showroom program in the state. The year-old Internet program featured Ford working with local dealerships in Texas to sell one and two year-old cars.
Texas lawmakers say that Ford is violating a law that prohibits manufacturers from selling cars directly to consumers. Ford says it is merely facilitating the transactions and the showrooms are actually selling the cars.
Complex Relationships
While the two automobile manufacturers have complex relationships with their network of dealerships that make online an almost unspeakable option, they have each been aggressive in their explorations of the use of the Internet to further their business interests.
Late last year, Ford forged an alliance with priceline.com that allows visitors to its Web site to bid on new cars. After the customer places a bid for the car of their choice, the bids are immediately forwarded to Ford dealers in the customer's geographic area. Dealers then decide whether to accept the offer.
Priceline has expressed an interest in forming similar alliances with other auto manufacturers. Prior to Ford's partnership with priceline.com, the automaker had already teamed up with Microsoft to sell cars through its CarPoint portal.
For its part, after losing upwards of $10 billion in the early 1990s, GM is looking to Internet ventures to cut costs. Late last year, GM's executive vice-president of North American operations, Ronald Zarella, said the company's biggest future challenge "is going to be the role e-business and e-commerce has over the whole commercial end of our business." Both GM and Ford have already brought the entire supply chain operations online. In fact, they were two of the pioneers of the world of electronic data interchange (EDI).
Point, Click and Drive
While EDI has played a key role in revolutionizing manufacturing by controlling the flow of just-in-time inventory control, online sales could be an even bigger advancement. Why bother with a dealership if you could buy direct on a name your price basis? There are certainly plenty of places to get cars repaired.
With that concept in mind, GM has established an advisory council on e-commerce that is specifically aimed at developing online new car sales.