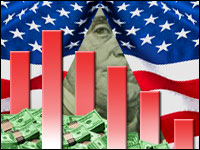 The U.S. government will remain a steady and significant customer for information technology providers over the next several years. That's the good news for vendors. For the foreseeable future, though, the days of ever-growing federal spending for IT are over.
The clear takeaways from several recent conferences focusing on the federal IT market: Vendors will have to work harder to obtain government business; competition will be tougher; federal agencies will concentrate on seeking lower prices; and vendors will do well to seek out niche market opportunities and partnering arrangements to remain viable in federal IT contracting.
"Despite budget pressures, the federal government remains a large potential market for companies that are fully invested in it," said Elizabeth Hyman, executive vice president at TechAmerica.
However, "the reality of shrinking federal budgets has set in," said Tomas O'Keefe, civilian senior analyst at immixGroup.
A Smaller Pie
The overall picture related to federal IT spending indicates a flat trajectory.
In constant dollars, federal IT spending has slipped from US$87.8 billion in 2010 to $73.7 billion in the 2015 federal budget, noted Robert Haas, chaired of TechAmerica's outlook committee, at its Vision Federal Market Forecast in late October.
For the next five years, funding will increase gradually to about $77 billion in 2020. For 2015, IT spending in the defense segment will be about $30.3 billion, while federal civilian sector IT spending will reach $43.4 billion, according to TechAmerica.
Spending projections presented at the immixGroup's Government IT Sales Summit in November were in line with TechAmerica's.
When classified IT spending is included in the defense budget, the total 2015 level for defense increases by at least another $3 billion, according to Lloyd McCoy, defense sector consultant at immixGroup.
"We chose to omit classified spending from the discussion because there's so little in the way of accessible information.We do agree that the trend line for the general federal IT budget will be flat to incremental over the next couple of years," he told the E-Commerce Times.
Among notable budget trends, the portion of total federal IT spending dedicated to operations and maintenance (O&M) has increased from 68 percent in 2010 to 78 percent for 2015, TechAmerica found. With so much being spent on normal operations, the portion of spending for development, modernization and enhancement (DME) has dropped from 32 percent in 2010 to 22 percent in 2015. DME includes new investments and modifications to existing systems to improve capability and performance levels.
Thus, there will be a smaller window of opportunity for more obvious new investments in innovative IT. However, opportunities will present themselves. For example, the portion of overall federal IT spending dedicated to cloud projects has grown from a 2.7 percent share in 2012 to nearly 4 percent in 2015, TechAmerica found.
Vendors Must Do Homework
Vendors with highly regarded IT competencies no longer will be able to win contracts simply by drawing attention to the superior quality of their offerings. Nor will incumbency on an existing federal contract almost automatically ensure a renewal of business.
The common theme at the various market conferences was that cost is emerging as a primary factor in federal contracting. In addition to cost, federal agencies will be more attentive to performance as a result of increased concerns from the Office of Management and Budget and from Congress that IT spending is productive and provides a return on investment.
Several recommended actions for vendors surfaced from market consultants who participated in the various forecasting conferences:
Strategic Approach: "Vendors need to be very thoughtful and strategic about pricing. Agencies are using recompetes — which represent the vast majority of upcoming opportunities — as a trigger for driving down costs. And Lowest Price Technically Acceptable (LPTA) doesn't appear to be going away any time soon, so vendors need to be responsive to agencies' price sensitivities," said Deniece Peterson, federal market analyst at Deltek, which conducted its Federal Focus event in late October.

"This can be challenging in an environment where margins are already slim, but the reality is that being competitive in this market requires flexibility and risk," Peterson told the E-Commerce Times.

"Vendors will need to be able to follow the money — which is a harder prospect than it used to be — as agency procurement practices evolve," she said.

"For better management and to drive cost savings, agencies are reconfiguring the flow of IT dollars, which can come in many forms: consolidating contracts; designating specific contracts as 'preferred' and making them mandatory or 'highly encouraged'; transitioning from traditional to cloud-based business models; implementing strategic sourcing and enterprise licensing models, and investing in shared services," Peterson said.

These shifts in acquisition approaches will change the way contractors position themselves for agencies' IT spending, she noted. Vendors should be selective in choosing the types of federal contracting mechanisms that best fit their capabilities and not waste time and effort in seeking to participate in the multitude of available acquisition channels.

"Ultimately, this means that being on the right contracts — or having the right teaming partners who do — is critical. Deep customer and competitor knowledge is required to know where to place your bets as the market continues to change," Peterson said.

Get Deep in the Weeds: Another theme among market advisors was that IT providers not only need to be technically proficient — they also need to more completely understand what agencies are seeking by becoming more familiar with the purpose of agency programs, whether it's a natural resource capability at the U.S. Interior Department or a medical research effort at the Food and Drug Administration.

"Becoming more knowledgeable of agency missions is essential for contractors to be recognized as a partner in addressing agency needs. This makes contractors more competitive as well as responsive to meeting those needs with innovative technologies," Michelle Jobse, director of TechAmerica's Vision Market Forecast, told the E-Commerce Times.

"In the federal sector, there is a strong need for innovation as budgets decline. By focusing on agency missions, IT contractors can provide their customers with innovative technologies to advance the missions through increased efficiencies," she said.

In representations to potential federal agency customers, vendors should "talk about how you can enhance their mission and also save them money," said immixGroup's O'Keefe.

Stretch the Field: In general, the OMB focuses on executive departments and major agencies in estimating annual federal IT spending. The TechAmerica estimate conformed to its criteria, and noted that its forecast did not include IT spending in the legislative and judiciary sectors, or for some national intelligence efforts. While it may be harder to identify opportunities in those other areas, vendors should develop competencies to address them as well.

There is also the less visible segment of "off-book" IT spending that occurs within the context of operations that are not primarily IT in nature.

"Off-book spending is sometimes known as 'mission-embedded' IT spending, because it's purchased outside the normal IT request in support of mission execution," said O'Keefe. That underscores the need for vendors to be familiar with agency missions.

Tracking such spending is difficult, but more than $30 billion is spent annually on off-book IT for civilian and defense purposes, O'Keefe estimated.

As a final marketing hint, IT vendors need to present a positive tone to federal customers, in addition to addressing cost and competency issues, he suggested. Creating a partnership context is a key factor.

"Don't ask agencies what the problem is, advised O'Keefe. "They want you to bring them solutions that are going to help them become more modern and responsive organizations."