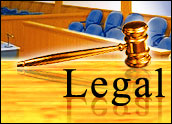 Most organizations are under the misimpression that by simply maintaining a generic legal hold policy, they will avoid any adverse consequences in litigation. Those organizations are wrong. In fact, one could have a brilliant legal hold plan and still face sanctions if it fails to address the downstream process. Legal hold is actually only the first step.
In the wake of recent court rulings, the business community is facing the reality that discovery is becoming increasingly difficult to manage. Organizations that cannot defend their practices in court are almost certain to waste resources and face an uphill battle before a judge. This modern complexity warrants a repeatable, consistent and defensible process, which is only possible through automation.
Armed with this understanding, entities with hundreds of cases pending simultaneously and hundreds or thousands of potential document custodians are still supervising their entire effort with Excel spreadsheets. They need to quickly implement a proactive solution in the present or face a radioactive problem in the future.
Legal Hold and the Anticipation Factor
Litigation, or legal hold, is a straightforward concept. It simply ensures the availability of all forms of communication that apply to a given case. The primary goal is to protect the evidence when one senses that it will become involved in a legal matter. To do so, an organization needs to identify individuals who may have this information and instruct them to preserve it. Many employees believe that backup software automatically saves all data, but this is not always the case. That confusion and the failure it fosters must be addressed at the outset of any matter.
To make the proper impact, all notices should be distributed by the office of general counsel and specifically outline the details of what needs to be preserved. They should be reissued on a scheduled basis.
Controlling costs and mitigating risks are the highest priorities, followed by securing a return on the investment into efficient systems and defensibly disposing of unnecessary data. Almost universally, corporations are never sure when they can dispose of the irrelevant items they saved drowning them in a routinely rising sea of information.
Common Mistakes
Discovery priorities are often confused in a typical corporate environment. The sheer number of people involved in litigation prevents well-orchestrated coordination. That coordination requires notification of the legal hold, reminders of such notification, standardized employee interviews and a host of other strategies.
Many document managers fail to identify the scope and sources of collection. Success requires one to collect early, consider the long-term benefits of collecting in native format, culling the data in advance and maintaining strict records.
Flawed processes cause confusion and miscommunication. Success in modern litigation that has been transformed by electronic discovery requires coordinated collaboration at the highest levels of the C-suite. Assigning roles to trusted team members who understand the technology infrastructure and can seamlessly integrate legal with IT is the only logical path.
Some will argue that they are too small or have little revenue to justify an investment in solutions. Others will plead ignorance. Courts, however, are not open to those kinds of excuses anymore.
Key Factors to Success
The critical elements of a successful legal hold strategy are broad-based management, transparent technological infrastructure and cross-departmental collaboration. With respect to management, there needs to be a predetermined understanding of how to deal with custodians with potentially relevant information. In addition, the retention and subsequent collection of that material needs to take place in a consistent and repeatable fashion.
It is critical for managers within IT and legal departments to understand which systems need to be put on hold, what data they house and the time frames involved. Since these systems tend to be scattered throughout the corporate environment in a decentralized manner, detailed data maps and an ability to discuss document retention policies is key.
In addition, the legal team has to feel comfortable communicating with counterparts in human resources and employees across different business units. Disconnected teams are often operating in firefighting mode to address legal concerns. This is inefficient and creates in intolerable level of risk. Organizations must integrate technology and automate its process transforming the issue from a legal quandary to a business process concern. With the repeatability and consistency it brings, they can better identify how data was collected, the reasons for that collection and what was produced from whom.
The Right Mix of Process and Technology
Legal hold is a well-defined process, which automation helps to streamline. An electronic support tool will eliminate human errors, produce faster response time to requests and decrease exposure to potential sanctions. Exterro, Orchestria and PSS Systems offer legal hold solutions that solve these problems.
We've found that it is no longer adequate for an organization to maintain a collection policy. That organization must be able to produce the correct set of documents in the proper manner reflecting critical oversight and a flawless chain of custody. These organizations need end-to-end legal hold workflow solutions that provide oversight of the entire procedure, combining process and technology like a bridge connecting the various elements of the underlying data infrastructure. The solutions must, in essence, close the gap between the fire and the firefighter.
For more background on this issue, the Electronic Discovery Reference Model provides a view of the entire process as a continuum. In addition, the case law is fairly well-defined, with Zubulake v. UBS Warburg offering useful guidance.
---
Bobby Balachandran
is CEO of
Exterro
, a provider of advanced workflow technology and automation solutions exclusively for legal hold and discovery management in the legal industry.
---