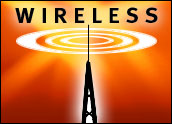 The mushrooming use of wireless devices by the general public has spilled over to the federal government as agencies try to match their employees' personal use of mobile equipment with similar devices for use on the job. An emerging issue in federal mobile media use is that there is no overall government acquisition mechanism for acquiring wireless capabilities in any rational fashion.
As a result, the General Services Administration, working through the Federal Acquisition Service (FAS), has launched a plan for a more integrated and comprehensive plan for the purchasing of mobile products and services.
Last month, GSA issued a draft Statement of Work (SOW) that proposes the use of a Blanket Purchase Agreement (BPA) for mobile services across the federal government. Under the BPA, a roster of vendors would be listed as approved providers, and agencies could then utilize the list for choosing an appropriate source via a task order contract. GSA has taken comments from wireless providers on the draft to help shape a final BPA contracting vehicle.
"This effort is being pursued because of the operational need to become more efficient, the financial need to identify savings, and the technological need to maintain a more effective wireless foundation that will support the increased adoption of wireless and mobile applications," David Peters, GSA's program manager for wireless, told the E-Commerce Times.
Despite the surge of interest in mobile services, there is no consistent approach to federal government wireless purchasing, which is characterized by small volume transactions. Any discounting is pegged to smaller components of government rather than at the agency, departmental, or even government-wide level.
Wireless Acquisition Faulted
Instead of an individual agency or unit of government "silo" approach, wireless service acquisition can be improved with vehicles that connect procurements within an agency or to a government-wide purchasing program, GSA says.
In addition to fostering a unified acquisition process, GSA also hopes the initiative will yield improved inventory and account information, including "cradle to grave" tracking of the use of devices — from initial use to waste disposal or recycling. GSA also hopes to develop a wireless Center of Excellence to guide agencies on maximizing mobile services.
Among some of the deficiencies GSA found regarding federal wireless utilization:
Purchasing varies widely. Regional, local, and individual decision making and negotiation are common.
Information related to devices, plans, operating systems and expense management are almost nonexistent across most agencies. Inaccurate inventory leads to an unknown level of spend and inefficiencies such as "zero-usage" devices.
A lack of coherent wireless policies contributes to insufficient management information, compliance issues, and the inability to drive volume discounts.
There are significant variances among agencies in cost per device-month. High and middle-tier costs for the government are greater than those for commercial peers.
"This initiative may help facilitate mobile use but I don't think that is the main thrust," Marshall Weingarden, vice president for professional services at Avalon Global Solutions told the E-Commerce Times.
"The government is already aware of the benefits of wireless. Mainly, this will ensure a best-pricing mechanism utilizing the volume power of the government," he explained. "Right now, acquisition is handled by smaller units, often on a localized basis, and they try to negotiate the best deal they can with the providers, who may offer a dozen or so plans."
Leveraging Purchasing Power
The BPA process will put the government in a more advantageous position to get the lowest possible price with standardized rates, and a basis for comparison among vendors.
"I think it should take some of the negotiation game playing out of the process," Weingarden said. "The biggest issue will be making it all understandable."
The plan will cover the acquisition of smartphones, cellular phones, wireless modems, MiFi devices, and tablet computing devices — as well as the associated service plans that support transport of voice, data, and various messaging platforms, GSA said.
Wireless device purchases are currently spread out over more than 4,000 different federal government contracts. GSA, which is framing the wireless program as part of a Federal Strategic Sourcing Initiative (FSSI), said the plan will enable agencies to consolidate these commodity buys, as called for by the Office of Management and Budget.
Agencies have expressed strong interest in a more efficient and more cost-effective manner of supporting their wireless users, according to GSA. Major departments such as Energy, Homeland Security, Justice, and others have formed a "core group" to implement the plan.
GSA originally indicated that the purchasing plan would be operational by October, but Peters said that the agency will evaluate industry comments and launch the final contracting vehicle "at the earliest appropriate date."
The Federal Buzz: Notes on Government IT
Departures: Vivek Kundra, the first federal Chief Information Officer, will leave the White House later this summer.
Kundra delivered on a commitment to improve IT operations in the federal government, according to a statement by Jack Lew, director of the Office of Management and Budget, who said he "has cracked down on wasteful IT spending, saved (US)$3 billion in taxpayer dollars, moved the government to the cloud and strengthened the cybersecurity posture of the nation while making it more open, transparent, and participatory."
Kundra will become a joint fellow at two Harvard University institutions: the Kennedy School and the Berkman Center for Internet and Society.
Also, Vance Hitch, CIO at the U.S. Justice Department, has advised staff that he will leaving his post. Hitch, who manages the department's $2.1 billion information technology program, is the longest-serving federal CIO, arriving at Justice from Accenture in 2002.
Cybersecurity: The National Institute of Standards and Technology (NIST) is seeking comment on governance models for a steering group to administer the processes for policy and standards adoption for the Identity Ecosystem Framework in accordance with the National Strategy for Trusted Identities in Cyberspace.
Comments may be sent to [email protected] before July 22, 2011, according to a June 14 notice in the Federal Registe.