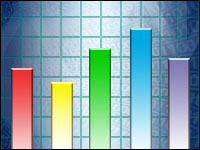 It just makes too much sense. Big government can function much better if government agencies take advantage of the benefits of big data technologies. Given the perception that governments operate on a bias favoring the status quo, it may come as a surprise that U.S. government agencies are slowly but surely embracing the adoption of big data innovations.
Just as significant for information technology vendors, federal IT managers are reaching out to the private sector for help in implementing big data projects — thereby creating a growing and sustainable market for data storage, data management and data analytics resources.
Key federal IT leaders revealed growing support for the use of big data, although implementation clearly trails attitude in a newly released survey.
Nearly 50 percent of survey respondents had a favorable view of big data analytics as a vital tool for agency use, only 21 percent expressed either a negative or somewhat unfavorable view, while a third of respondents took a neutral position.
Implementation Lags but Intentions Are Good
Actual performance, however, was significantly below the attitude level, according to the survey, which was sponsored by Unisys Federal. Sixteen percent of respondents had launched a big data project, while another 38 percent said their agencies were engaged in pilot projects.
The 46 percent of respondents not engaged at all in a project fell into one of two somewhat mushy categories, with 18 percent reporting they would be doing something in big data "within the next 12 months" and 28 percent saying their agencies were "investigating" projects.
"It is unfortunate that many federal programs are missing the opportunity to leverage advanced data analytics since a number of programs are successfully using these tools to achieve breakthrough results," said Rod Fontecilla, vice president for advanced data analytics atUnisys Federal.
The survey was conducted by Beacon Technology Partners and yielded 100 responses from federal IT and operations managers. Survey results were reported in early October.
The survey did not report results tied to any specific agency or particular government mission. Theoretically, a data-driven agency such as the Census Bureau would be a likely candidate for big data capabilities. Unisys Federal found that in practice, exploration of big data resources has occurred at some less obvious places within government.
"Interest is growing, even in agencies and in areas you might not expect. For example, we just did two proof-of-concept projects at a government agency in which they saw the very real value of advanced data analytics," Fontecilla told the E-Commerce Times.
"In one, the agency used these tools to predict trends related to loan delinquency made by the agency. In the other, they used big data tools to correlate human resources data with other data to identify how to retain millennial employees and discouraging them from leaving the organization. These are examples of the types of activities that will drive the growth of big data analytics," he said.
Agencies with experience in big data projects expressed high levels of satisfaction with the technology, according to the survey. For example, 93 percent of federal government respondents with big data projects underway said that the use of advanced data analytics had improved the quality and speed of decision-making, while 87 percent said the projects have improved their ability to predict trends and quantify risk.
Survey Shows Barriers to Adoption
The survey also yielded information on why many agencies have yet to fully embrace big data technologies and related analytical tools:
Seventy-three percent of respondents considering big data projects said they're concerned that their agencies' storage, computer and networking infrastructures might not support their big data needs.
Nearly 70 percent said they're concerned about their agencies' ability to analyze key data.
Thirty-five percent of respondents said they had difficulty hiring and retaining the knowledge workers and data scientists needed for successful big data initiatives.
The Unisys Federal findings conformed to the observations of other organizations that follow federal IT trends.
"We would agree that the interest is there, but we think much of the problem with actual implementation can be the result of cultural issues that stem from data owners hesitant to share data because of policy, or concerns about user permissions with sensitive data, as well as actual data protection," said Stephanie Meloni, senior analyst atimmixGroup.
"Data silos within government are not going to go away anytime soon," she told the E-Commerce Times.
"The report confirms a view of the federal big data market that we have been communicating since 2013 — namely, that although there is interest in big data among agencies, they face significant obstacles to implementing and using the relevant technologies," said Alex Rossino, principal research analyst atDeltek.
"These obstacles include a lack of technical expertise, lack of funding, a focus on maintaining legacy systems, a lack of adequate data governance policies, and a lack of digital strategies for using data," he told the E-Commerce Times.
"Many agencies recognize these challenges, and they have begun taking steps to address them. These steps include developing data management and digital strategies, hiring chief data officers, and launching pilots to develop experience with big data technologies," he said.
Talent Gap Forces Agencies to Private Sector
Federal agencies are struggling both to retain and hire an adequate cadre of data specialists to implement and manage products, according to the survey. They're not standing still in the wake of this difficulty. As a result, vendors should be alert to developing opportunities in the federal data market.
Since agencies know big data tools and initiatives are important, and in some cases required, many are relying on consultants and contractors to provide analysis, tools, implementation and management, according to the report.
Forty-six percent of respondents planned to increase the use of outside resources in the coming year, survey results showed.
"Government agencies definitely need outside help when it comes to implementing big data solutions, so we would agree with the survey results. Civilian agencies seem to largely have a problem in keeping internal data scientists on staff," immixGroup's Meloni said.
"If I had to speculate, I would say it's because these people are typically coming in from commercial roles and find data governance within these agencies to be extremely frustrating to manage because of cultural issues and silos," she said.
"Defense agencies typically don't have dedicated data scientists," Meloni said, "or that role is delegated to someone who is already wearing several hats and cannot dedicate all their time to data management and governance."END