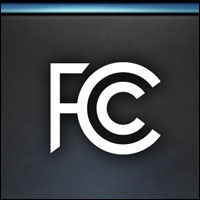 Bidding for wireless spectrum in the United States Federal Communications Commission's latest auction has gone through the roof, raising more than US$36 billion as of Tuesday morning.
A total of 70 qualified bidders are seeking 1,614 licenses in the 1695-1710 Mhz, 1755-1780 Mhz and 2155-2180 MHz bands.
Officially labeled "Auction 97 in the Advanced Wireless Services (AWS-3)," the auction almost certainly will raise even more money over the next few weeks.
"They're going to have a brief break for Thanksgiving, and then the auction will resume Monday," Ronald Gruia, director of emerging telecoms at Frost & Sullivan, told the E-Commerce Times.
Going Wild for the J Block
Bids for J-block licenses from New York City, Los Angeles and Chicago alone totaled nearly $5 billion as of Monday, Gruia said.
The J Block constitutes a single 10 x 10 MHz block of spectrum from 1770 to 1780 MHz. Other spectra are licensed in 5 MHz and 10 MHz blocks, with each license having a total bandwidth of five, 10 or 20 MHz as laid down by the FCC.
Here's the breakdown for bids for the J Block as listed by Gruia: more than $2 billion for New York City; $1.66 billion for Los Angeles; and $1.14 billion for Chicago.
Demand for the J Block is strong because "more bandwidth gives more throughput and better performance for services," Gruia said. "It's like owning your own Boardwalk or Park Place in Monopoly."
The AWS-3 auction has been years in the making because many government agencies, including the U.S. Department of Defense already use the spectrum.
They will be moved to other bands, freeing up AWS-3 for commercial use.
Who's Buying and Why
AT&T, Verizon Wireless and T-Mobile already use AWS. Many European countries use the same bands to power their LTE networks, so this auction could lead to consumers being able to use their mobile phones more easily when they travel.
AT&T and Verizon are looking to boost their spectrum position, said Phil Kendall, executive director of wireless operator strategies at Strategy Analytics.
Carriers are seeking to stockpile spectrum because "they're looking to future-proof themselves," Gruia said. "Spectrum is a valuable commodity, especially when you can combine it with more advanced techniques and, down the road, 5G."
Dish Networks also is bidding, sparking speculation as to its motives. Some theorize it will follow up by making a bid for T-Mobile.
Or Dish "may be participating in Auction 97 to try to bid up the value of spectrum and so increase its own enterprise value without necessarily winning any spectrum," Kendall told the E-Commerce Times.
Looking at 5G Perhaps?
With 4G efforts still under way, FCC Chairman Tom Wheeler announced in September that he was looking into 5G technologies that ultimately could facilitate a throughput of up to 10 Gbps.
However, the time horizon for 5G is 2020, "which is the target date NTT Docomo set for the Tokyo Olympics," Gruia pointed out.
The current auction is "very much" for mainstream 4G services, Kendall said.
"It offers more capacity for existing services but certainly doesn't unlock particularly new business cases or innovative services," he continued. "This is more about capacity to support medium-term data demands rather than allowing the carriers to do things they don't already do."
Still, "how many auctions out there are going to be like this?" Gruia asked. "There won't be that many more opportunities to get spectrum."
The Impact of the Auction
Among other things, funds from the auction will generate the funds needed for FirstNet — a nationwide network for first responders — the CTIA suggested.
The auction is necessary for U.S. carriers, because the competitive wireless market "will increasingly depend on spectrum depth," Kendall said. "Being short on capacity creates a weakness that competitors will home in on to steal from [carriers'] previously loyal customer base."