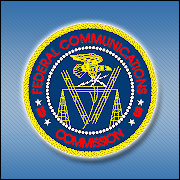 Four out of five consumers don't know the speed of their broadband connections. Do they care? Apparently not — but the Federal Communications Commission (FCC) does, and it's starting two projects to clarify how fast U.S. broadband speeds are.
In a survey released Tuesday on consumer broadband experience, the FCC found that 80 percent of consumer broadband users in the United States don't know the speed of their broadband connection, but more than 90 percent were either "very" or "somewhat" satisfied with the speed they get at home.
Those satisfaction numbers aren't deterring the FCC from launching two initiatives aimed at giving the agency a better handle on what broadband speeds are actually being delivered to consumers. One is a US$600,000 study, to be conducted by UK-based SamKnows Limited, that will collect data using specialized hardware installed in the homes of 10,000 volunteers throughout the country. The other is a call for suggestions from the public on how to measure mobile broadband speeds.
The SamKnows study will be a key component of the FCC's "State of Broadband" report slated for release later this year, as well as the regulator's Broadband Action Agenda, which will outline a number of initiatives to, according to the agency, "foster competition and maximize consumer benefits across the broadband marketplace."
Speed Matters?
"Speed matters," FCC Chairman Julius Genachowski said. "The more broadband subscribers know about what speeds they need and what speeds they get, the more they can make the market work and push faster speeds over broadband networks."
Speed may matter to some consumers, but to most, it doesn't, countered Bruce Leichtman, president and principal analyst of the Leichtman Research Group, a broadband research firm. The FCC released two stats, he told the E-Commerce Times. "They said people don't know their speed; people are happy. You put those two together and what it says is people don't care."
"It's not that they don't care about speed," he elaborated. "It's they don't need to know the exact speed.
"If they don't know their speed and they're happy," he continued, "then they're basically saying it's not paramount in the consumer's mind to know their exact speed."
The desire for greater broadband speeds, he argued, isn't driven by consumers, but by business. "That's where these massive speeds that people are looking for are much more applicable than they are for consumers," he asserted.
There's also much doubt about the value to consumers of the SamKnows study, he said. "When you're searching for a problem, I guess you're going to continue to search for it," he declared. "The bottom line is consumers are happy."
Getting What You Pay For
Regardless of satisfaction, a study that will shed some light on broadband speeds can be valuable to consumers, according to Brian Dietz, vice president for communications for the National Cable and Telecommunications Association.
"The cable industry has been fully engaged with the commission and other stakeholders to develop better network performance measures that can be applied among all ISPs," he told the E-Commerce Times. "We support the initiatives announced by the commission today so that consumers will benefit from uniform broadband speed comparisons among competing providers."
That consumers don't know their exact broadband speeds should not be unexpected, he added. "That is not a surprising result for a competitive marketplace in which Internet service providers of all sizes are consistently upgrading their networks and boosting the speed of their broadband services," he stated.
Although consumers may be happy with their broadband service, that doesn't mean they're getting what they're paying for, according to FCC Director of Consumer Research John Horrigan. "We've done some analysis that indicated that the average advertised speed [for broadband] is eight megabits per second," he told the E-Commerce Times, "but when you look at tools that measure actual speed, actual speed is four megabits per second."
"If people are unaware of speeds," he added, "they could be effectively overpaying for broadband."
Better information can help consumers choose broadband services that are right for them, reasoned Joel Gurin, chief of the FCC's consumer and governmental affairs bureau. "Today, most people just know that their home broadband speed is supposed to be 'blazing fast,'" he said. "They need more meaningful information to know exactly what speed they need for the applications they want to run, and what provider and plan is their best choice."
"The difference between an inexpensive low-speed plan and an expensive, high-speed plan can be hundreds of dollars a year," he continued. "Consumers need to be able to choose wisely."