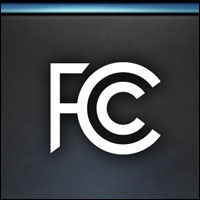 FCC Chairman Tom Wheeler on Tuesday announced a US$2.25 billion plan to expand the federal Lifeline subsidy program to help low-income consumers afford broadband Internet service.
Lifeline, which currently allows low-income consumers to buy mobile phone service at a discount, would let them buy standalone broadband starting Dec. 1 for $9.25 per month or apply the discount to bundled services. The minimum standard would be 500 MB at 3G speed, increasing to 2 GB by the end of 2018.
Only half the nation's households in the lowest income tier subscribe to broadband at home, and 43 percent of all people who don't subscribe cite affordability as the reason, according to Wheeler and Commissioner Mignon Clyburn.
Forty-four percent of low-income consumers have been forced to cancel or suspend services because of financial constraints, they said. Among consumers whose only Internet access is through a smartphone, 48 percent have been forced to cancel or shut off service temporarily because of financial burdens.
Continuing Reforms
About 39.7 million households are eligible for the program, FCC spokesperson Mark Wigfield said.
The participation rate is about 32 percent in the Lifeline program, or about 13 million people, he told the E-Commerce Times.
The proposed change, which is subject to a March 31 vote by the full commission, builds on several administrative reforms launched in 2012 for the existing Lifeline program. The plan would have a monthly broadband allowance of 150 GB and fixed speed standard of 10 Mbps download and 1 Mbps upload.
The plan is to phase out the subsidy for mobile voice by 2019, because the standard for that is moving toward voice over LTE. That is similar to what Vonage offers, where users talk over the high-speed Internet connection instead of a mobile voice plan, he added.
The new plan would make it easier for legitimate broadband providers to enter the Lifeline program and removes unnecessary administrative regulations to make sure a wider range of companies can participate, the FCC said. It also would establish a third-party entity, called the National Eligibility Verifier, to verify that consumers using the program are eligible to participate.
It would use existing government programs like Medicaid and the Supplemental Nutritional Assistance Program, which are prescreened, to determine eligibility for customers in order to reduce fraud. Reforms in 2012, including the National Lifeline Accountability Database, have decreased annual lifeline payouts by 30 percent, Wheeler and Clyburn said.
Expanded Access
Companies such as Google already have taken steps to expand broadband competition and access to low-income communities.Google Fiber operates in Kansas City, Missouri; Provo, Utah; Austin, Texas; and Atlanta and is expanding into Salt Lake City; San Antonio; Nashville, Tennessee; and Charlotte and Raleigh-Durham, N.C., spokesperson A.T. Williams said.
The company is in talks with several other major cities, including Los Angeles and Chicago, he told the E-Commerce Times.
Google also participates in a Department of Housing and Urban Development program called ConnectHome, which launched last month in Kansas City and connects Gigabit Internet service to public housing residents for free.
Infrastructure Needed
The FCC plan should aggregate the $9.25 subsidy into grants that can be used to build wireless infrastructure in low-income communities, saidCraig Settles, a technology analyst who specializes in broadband issues.
"That way, communities get to own the infrastructure and the service, and the grants could provide seed money for a more substantial hybrid wireless and wired infrastructure," he told the E-Commerce Times. "And you reduce a lot of the fraud and waste so many people complain about."
The FCC should encourage nonprofit organizations to be part of the solution, Settles added, pointing to a program calledMobile Beacon, which has 75 library systems participating throughout the country.
As part of that program, the New York Public Library loans more than 10,000 mobile hotspots to patrons.
Skills Gap
The proposed changes are a significant step to opening up broadband access to far more low-income Americans, according toPublic Knowledge, which noted that half of households making less than $25,000 have no Internet service.
However, there still is a critical skills gap that makes broadband access out of reach for many low-income families, said Phillip Berenbroick, counsel for government affairs at the group.
"That is why Lifeline modernization needs to be coupled with community engagement and outreach efforts to promote digital relevancy and digital literacy and why the FCC's modernization efforts should encourage widespread provider participation," he told the E-Commerce Times.
The FCC plan is a positive development, but it needs to be coupled with additional steps to increase competition for smaller communities, according toFree Press, a digital advocacy group that has fought for greater competition in rural parts of the country.
"Letting a handful of companies control last-mile access to Internet users drives the cost of a connection far beyond the reach of many lower-income communities," said Matt Wood, policy director at Free Press. "If the commission wants to increase affordability, it must address the lack of competition."