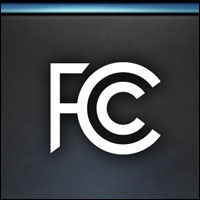 The Federal Communications Commission on Thursday voted 3-2 to approve a US$2.25 billion program to subsidize broadband Internet service and bundled voice and data packages for low-income consumers. The new subsidy is part of a major overhaul of the agency's Lifeline program, which has provided affordable phone access for decades.
FCC Chairman Tom Wheeler, and Commissioners Mignon Clyburn and Jessica Rosenworcel voted in favor of the measure. Commissioners Ajit Pai and Michael O'Rielly dissented.
The goal is not only to expand affordable high-speed Internet, but also to eliminate waste and fraud from the system, Wheeler said. Further, they will even the playing field in the modern economy.
"By dramatically improving Lifeline's management and design, and putting the program on sound fiscal footing moving forward, we will help low-income Americans across our nation connect to the Internet and the opportunities of the broadband revolution," Wheeler pointed out.
Down to Basics
The FCC launched the Lifeline program in 1985 to ensure low-income Americans had access to basic telephone service. It provides subsidized basic landline or wireless telephone service for consumers who are at or below 135 percent of the poverty line.
However, 43 percent of the nation's poorest households cannot afford to have broadband service in their homes, according to the FCC.
The order approved on Thursday will phase in minimum standards for standalone broadband or bundled service starting in December 2016. The program will provide a minimum of 500 mg per month at 3G speeds starting in December, eventually rising to 2 GB per month by the end of 2018. It will phase in a minimum of 500 bundled voice minutes per month starting in December, and rise to 1,000 minutes per month by Dec. 1, 2018.
To encourage carrier participation, the FCC will enlist a third-party National Eligibility Verifier to screen applicants. There will be a streamlined process for bringing in carriers, called "Lifeline Broadband Providers," and to refine the list of federal programs that consumers can use to verify eligibility. Those programs include SNAP, Medicaid, Veterans Pension, Tribal programs, SSI and HUD Federal Housing Assistance.
Narrowing the Digital Divide
The vote was a long-awaited reform for many low-income communities that have broadband access only through smartphone connections.
"Today's order is a tremendously important step towards getting more Americans online," said Josh Stager, policy counsel at New America's Open Technology Institute. "Lifeline is not a silver bullet that closes the digital divide entirely, but it tackles the biggest barrier to broadband adoption: cost."Forty-eight percent of households making less than $25,000 a year are online, while 95 percent of households making $150,000 are online, noted Phillip Berenbroick, counsel for government affairs at Public Knowledge.
Eighty percent of Fortune 500 companies require job applications to be done online, he pointed out, which means low-income job seekers effectively have an automatic disadvantage when competing for jobs.
The FCC should expand the program to work with local public libraries and nonprofits in low-income communities, where many of the libraries currently loan out mobile hotspots to residents, said Craig Settles, a technology analyst who specializes in broadband issues.
Making broadband service available to low-income customers for less doesn't seem to be a problem for providers.
"Cable companies have been supportive of the FCC's effort to modernize Lifeline," Berenbroick told the E-Commerce Times.
Earlier this year, "providers including Comcast, Cox, AT&T, Verizon, CenturyLink, and Frontier filed a letter, along with Public Knowledge, urging the FCC to reform Lifeline to support broadband," he noted.
Republican Resistance
The Republican-appointed commissioners objected to the program because they were seeking stricter budget caps and sought other changes, Settles told the E-Commerce Times.
Pai earlier this week said he was looking for a lower budget — $1.75 billion — and a mechanism that automatically would reduce payments to carriers when program costs exceeded the budget, Settles noted. Pai also wanted to eliminate the program's $25 enhanced subsidy in counties with more than 50 people per square mile, as the subsidy was intended to support construction of facilities in Native American communities and instead has gone to cities like Reno, Nev., and Tulsa, Okla.
The government should make it easier to deploy mobile broadband on federal lands, suggested Public Knowledge's Berenbroick. "Many rural areas are near large swaths of federal lands, and providers often find it difficult to deploy in those areas."
There are many other actions that should be taken to improve broadband access, he added, such as ensuring accessible broadband conduits in federally funded road projects; ensuring that communities can self-provision broadband; and ensuring sufficient unlicensed spectrum for WiFi access.