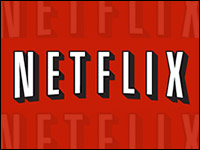 FCC Commissioner Michael O'Rielly on Tuesday suggested the government should investigate Netflix's practice of throttling video content delivery to customers using mobile devices.
"Netflix has attempted to paint a picture of altruism whereby it virtuously sought to save these consumers from bumping up against or exceeding their data caps," he told an audience at the American Action Forum. "There is no way to sugarcoat it: The news is deeply disturbing and justly generates calls for government — and maybe even congressional — investigation."
However, Netflix's video throttling was not a violation of the FCC's Net neutrality rules, O'Rielly also said.
Netflix last week announced plans to offer a data saver feature for mobile apps beginning in May.
The company, a proponent of Net neutrality, admitted that it secretly throttled back the speed of its video service to customers of Verizon and AT&T, without disclosing the policy to the mobile carriers or its own customers, The Wall Street Journal disclosed. The news came afterT-Mobile CEO John Legere accused the two rival carriers of throttling back their speeds, without knowing that Netflix was doing the throttling.
Netflix generally has been against restrictive data caps, which it considers bad for consumers and the Internet in general, but it set it a default rate at 600 kilobits per second as a way to strike a balance between a quality video experience and excessive charges from mobile carriers for its customers, according to spokesperson Anne Marie Squeo.
Customers don't need the same resolution on phones as they do on large-screen televisions, she noted. "However, we recognize some members may be less sensitive to data caps or subscribe to mobile data plans from carriers that don't levy penalties for exceeding caps."
The company wants to give its customers a choice, Squeo added.
Calls for Probe
TheAmerican Cable Association last week called on theFederal Communications Commission to launch an investigation into the practices of edge providers.
"ACA has said all along that the Federal Communications Commission's approach to Net neutrality is horribly one-sided and unfair because it leaves consumers unprotected from the actions of edge providers that block and throttle lawful traffic," ACA President Matthew Polka said.
"While we're disappointed to hear that Netflix has been throttling its videos for AT&T and Verizon customers, I think it's important to realize that this wasn't a violation of Net neutrality, since it was the edge provider itself who made the decision to throttle its own traffic," said Jeremy Gillula, staff technologist at theElectronic Frontier Foundation.
Netflix should have disclosed its policy sooner, he told the E-Commerce Times, adding that all companies should be transparent with their customers.
Don't Conflate the Issues
Critics of the Netflix policy are "blowing this out of proportion in some ways" because the real threat is from Internet service providers coming between a provider like Netflix and its customers, said Christopher Mitchell, director of the Community Broadband Networks Initiative at theInstitute for Local Self-Reliance.
"In this case, Netflix is making choices regarding its own customers and is not impacting any other business," he told the E-Commerce Times. "So I was not upset or worried in learning that Netflix is doing this."
If AT&T didn't have such "perniciously low monthly bandwidth caps," it wouldn't be an issue, Mitchell noted.
The Federal Trade Commission might want to look into the policy, but it does not violate Net neutrality, according to Josh Stager, policy counsel at theOpen Technology Institute. Unlike content providers such as Netflix, ISPs manage last-mile access for customers and therefore have more control over whether a customer can access broadband as well as the quality of the feed.
Netflix's intent was to be pro-customer, but the net impact is the same as if an ISP throttled speeds, resulting in customers watching degraded video, said Greg Ireland, research director of multiscreen video at IDC.
"Having a bandwidth usage/video-quality setting that puts power in the hands of customers, coupled with a highly visible recommendation to consumers to check bandwidth caps and usage limits, to me, is the right approach," he told the E-Commerce Times
Amazon, for example, offers a download-quality option for Prime Video that's designed to deal with storage constraints, Ireland said, but it puts the power in the hands of customers to manage bandwidth utilization.