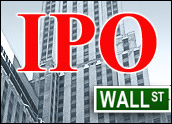 It's beginning to look like 1999 all over again. Ten to 15 years ago, the IPO craze was amazing. As I said in many speeches, a great time was had by all. Everyone seemed to win — workers, investors, executives, even customers.
Over the years, these waves rise and fall, and a new wave is beginning to rise. This time, there are a few important differences. Understanding them will be the deciding factor between winning and losing.
In my Pick of the Week section, I want to tell you about how near-field communication, or NFC, is about to roll out as the next mHealth wave.
Party Like It's 1999
In the late 1990s, I got calls from a great many companies that wanted me to get to know and understand them. They lined up to become clients. They wanted me to follow them so I could write about them in my column, talk about them to the media, and mention them in speeches, reports and books. After 2000, things calmed down.
During the last year or so, I think we can all sense that the steak is starting to sizzle on the grill once again. Do you smell it? Is your mouth starting to water? It should be. We may be about to experience a repeat of the heated days of a decade ago.
Lately my phone has been ringing much like it did in the late 90s. Companies are introducing themselves to me. Young and old, large and small, they all want to get on my radar. It's starting to be fun again.
There are quite a few companies making quite a bit of noise. Who will be noticed? They all want to rise above the crowd and become visible to the world. Only some will. They want to become well-known brand names. They want to be known as winners among investors, customers and workers.
They may want to get attention to help them grow, or maybe to help them get acquired, or attract investment. They all have different reasons, but they all want to punch their way onto the radar for one reason or another.
To tell you the truth, we are entering a time when that is all possible. We have seen this happen before, several times — and there will be more times after this one. This ebb and flow is the way it works.
During the last decade, the marketplace changed. Companies look different today, but they are still interested in the same thing: growth.
Today there are so many different sectors and so many new companies. Some of these are profitable, and others are not. I expect the marketplace will get quite noisy.
Yes — it looks like we are getting ready to repeat the exciting 1990s all over again.
Beyond the Internet
It is important to widen our view. This is not just about Internet companies, like before. This next wave is about a wider range of companies in the innovative technology space — oh and yes, that still includes the Internet.
As the marketplace gets hot, there are real opportunities bubbling up. Know that there will be plenty of winners and losers. Understanding the difference is one key to success. Timing is another key.
There is real money being thrown around, and companies are lining up to play a role in the new economy that is taking shape right now.
Public relations will benefit. This is a great opportunity for the public relations industry. There is so much confusion. So much noise. PR is so important to every company.
PR reaches out and touches the customer and the investor. If done right, it can create a special bond. That is a key component.
I was called by so many PR firms last decade. That is starting to happen again now. Some want to brief me on a company. Others want to learn about the new opportunities that are coming and how to win their share. Still others want to learn how to solidify their relationships with their existing tech clients so they can keep them as clients.
With all this bubbling, there will be much business that will be won and lost. Just like before, many companies will hit the target and do well — and many others will miss.
Whether they will be successful or not depends on things other than just how well their products work. It also depends on how well they get their messages out. How much excitement they generate in the marketplace. Whether investors and customers even hear about them.
That is the challenge. Brace yourself. Things could start to get loud and chaotic from this point forward.
Seize the Day
The next IPO era is beginning. Several high-profile companies have already jumped in, and the water is feels great again. Prepare yourself. There will be many more high-profile IPOs coming.
There will also be many smaller IPOs that most people will never have heard of. Some will be a good investment, and others won't. Much depends on whether they become well known.
Excuse me now… I am having another flashback to the 1990s. This is going to be a golden opportunity for companies and for investors, IF your choice and your timing are both right.

My Pick of the Week is a new development: how near field communication is about to roll out as the next wave in the young and rapidly growing mHealth industry segment.
NFC-enabled products are coming to the healthcare industry, and we will start to see them in the market this year.
Glucometers will read our blood levels, skin patches will communicate information during a visit to the doctor, sleep tracking will provide important feedback, and monitors will watch for post-op infections.
There is an incredible rush of health-tech ideas and innovations coming. I have been briefed by many, and taken together, they might make you think we're living in the future already.
There are even more ideas in the discussion stage, and many of them will be developed and could be in the market sooner than you expect.
Imagine the sign-in process at the doctor's office being updated with NFC-enabled smartphones, allowing the entire process to happen with a touch of your phone screen.
Imagine a chip implanted in your arm that stores your identification and medical history, giving every doctor and hospital the ability to learn about you and instantly provide you with better care.
Imagine innovations like this in at-home diagnostics, pharmacies, fitness, emergency work and more.
I have been briefed by so many interesting and innovative companies on what is coming next. It is truly a very exciting space that we are just entering.
As smartphones get smarter, we will increasingly use these devices to manage our lives, including our health and finances.
Ever hear of using your smartphone as an e-wallet with NFC? Welcome to tomorrowland.