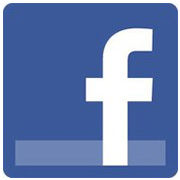 Facebook on Thursday released its first quarterly earnings report since its monster IPO in May.
During the period, Facebook reported revenues of US$1.18 billion but couldn't turn a profit, losing $157 million, or eight cents a share.
Investors weren't happy with what they saw. The company's stock price dove to $23.38 in after-market trading and slipped to a new 52-week low of $22.28 Friday morning.
Despite investors' negative reaction, financial analysts' reviews of the social network's first quarter as a public company have been mixed.
Those numbers are "pretty good," according to Michael A. Cusumano, a professor at MIT Sloan School of Management.
"Initial expectations were that growth might slow, but revenues are up 32 percent, which is pretty good," he told the E-Commerce Times.
No Mobile Model
Those growth numbers were knocked, however, by Trip Chowdry, an analyst with Global Equities Research.
"To justify a stock price of $25, Facebook should be growing revenues in excess of 150 percent year-over-year," he told the E-Commerce Times.
"Management is totally clueless how to grow revenues in excess of 150 percent," he added.
Aside from the money numbers, Facebook's earnings report contained some other "alarming" figures, according to Chris Versace, editor of PowerTrend Profits.
The company reported it had 955 million users, he noted, and 543 million of them were mobile users. The number of mobile users is growing much more rapidly (67 percent year over year) than the number of desktop users (29 percent year over year).
"There's a problem there," he told the E-Commerce Times. "Facebook is gaining revenue from advertising, but it lacks a mobile advertising solution."
"The concern is that we're seeing the business shift increasingly towards mobile and we don't know what that means for revenues in future quarters," he explained.
Excitement Missing for Advertisers
"When you couple that with the company not giving any revenue forecasts in the earnings release," Versace continued, "it raises a lot of questions for the investment community."
One of those questions is whether Facebook can sell itself as an advertising medium.
"It hasn't been able to create any new excitement since the IPO for advertisers to shift away what they have done traditionally," Venkat N. Venkatraman,chairman of the Information Systems Department atthe Boston University School of Management, told the E-Commerce Times.
"All the emphasis seems to be on mobile, and it doesn't have anything very compelling on mobile," he added.
That need to get advertisers to buy into the Facebook advertising proposition is something the company's brass flogged at their earnings call following the release of the June quarter's numbers.
For example, Facebook COO Sheryl Sandberg told analysts on the call that an independent analysis of 60 advertising campaigns on the social network — 45 of them completed in the first half of this year — showed that 70 percent of them delivered a return-on-advertising-spend of three times or better; 49 percent delivered five times or better.
Advertisers would become more interested in Facebook once they understood that it's different from other online mediums, she maintained.
"The right ad on TV or on search is the wrong ad for Facebook," Sandberg asserted.
Cautious Rollout
Facebook isn't alone is trying to adjust to the brave new world of mobile, according to The Street.com's Rocco Pendola.
"We're in the middle of an incredibly transformational period in tech with users moving over to mobile devices and companies like Facebook, Pandora, Zynga having to catch up," he told the E-Commerce Times.
"That's going to take some time," Pendola continued. "It's also going to take some time for advertisers to go to where the people are."
While investors may be frowning at the pace Facebook is cashing in on mobile advertising, the strategy was praised by eMarketer Marketing Communications Director Clark Fredricksen.
"Facebook is being very deliberate with their mobile advertising rollout," he told the E-Commerce Times.
"Facebook doesn't want to overwhelm users," added Fredricksen. "They're being very cautious to make sure they don't alienate users when they roll out mobile advertising."