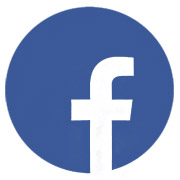 Facebook chalked up US$2.68 billion in ad revenue in Q2, up 67 percent year over year, and mobile ads accounted for about 62 percent of that haul, totaling $1.66 billion.
Facebook cracked the $1 billion mark for mobile ads in Q1.
"The ability of Facebook to move into the mobile ad space and to monetize it successfully was heavily questioned last year," Andreas Scherer, managing partner at Salto Partners, told the E-Commerce Times.
"The company answered in the best possible way — by simply beating market expectations," he said.
Climbing to the Pot O'Gold
"Facebook is no longer a company transitioning to mobile," Barry Randall, a technology portfolio manager for Covestor, told the E-Commerce Times. "It has already arrived."
The company's mobile ads grew 151 percent year over year, and average revenue per user rose to $2.06, Randall said, which "reflects advertiser satisfaction and compares favorably to Google, whose cost-per-click declined 6 percent in that company's most recent quarter."
Randall owns shares in Facebook, both personally and in client accounts.
Google is still the big dog, with nearly 50 percent of market share last year, but eMarketer sees that figure slipping to 46.8 percent this year because of competition from Facebook.
What's Fueling Facebook
The continuing growth of media consumption by mobile devices worldwide helps Facebook, Vikrant Gandhi, a principal analyst at Frost & Sullivan, told the E-Commerce Times.
Facebook's key asset "is the ability to target ads based on what users do on [its site], which is where most people spend a significant amount of time, and combine that with what they do on other websites to deliver effective ads," Gandhi said. "This is something that Google has been able to do only partially and Yahoo has struggled with."
Further, Facebook has created effective feature phone marketing campaigns with advertisers in developing regions, the first being one with Gillette's launch of its Vector III razor in India, Gandhi said. This "reached 60 percent of Gillette's target audience and generated significant lift in both message and ad recall."
The World Cup soccer tournament also led to increased traffic. For example, the McDonald's FryFutbol campaign reached 125 million people in 158 countries, Gandhi stated.
Facebook's audience-targeting capabilities work across both Web and mobile, which is a significant benefit, Gandhi said. Mobile traffic is increasing, and "more traffic equals more revenue."
How Facebook Can Maintain Growth
Facebook "will have to focus on market segments that will be the source of future growth," Scherer suggested.
"In its core market, [it] has to pay attention to U.S. teenagers," he elaborated. "It has to have an answer for Snapchat. It is fair to assume that Facebook will focus in the coming quarters on the success of Slingshot elevating it to at least contender status."
The company's penetration outside of the U.S. and Europe is relatively low, and "the international market will be key for its future growth," Scherer said.
Facebook can sustain mobile ad growth through better targeting, driven by [its] unceasing efforts to exploit members' demographic and behavioral data, and through higher-margin advertising — particularly video-based ads that will command much higher ad rates, Randall opined.
Risks, Challenges and Obstacles
Competition from other players and unrealistic expectations could burst the bubble for Facebook, Larry Chiagouris, a professor of marketing at Pace University, told the E-Commerce Times.
"I suspect that expectations [for Facebook] were not set as high as they might have been based upon previous performance and now, of course, it's exceeding expectations," Chiagouris continued. "It will be interesting to see what happens in the next quarter."
The cost of investment may take its toll, Covestor's Randall warned.
"Investors should anticipate substantial investment as [Facebook] monetizes Instagram and WhatsApp," he said. "The question isn't how much growth — it's how much the growth will cost."