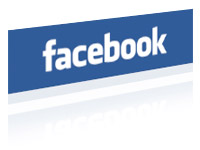 Facebook on Thursday announced it will soon move to interest-based advertising, almost three years after archrival Google, and well after other major players such as Yahoo and Amazon.
It also will introduce "ad preferences," a tool accessible from every ad on Facebook that will explain why users were served an ad, and let them remove interests that form the basis on which that ad is served.
Further, users can opt out of receiving targeted ads using the Digital Advertising Alliance's opt-out tool.
The moves bring Facebook into the mainstream online ad community, Gartner analyst Andrew Frank told the E-Commerce Times.
"Facebook has long been a rather isolated self-contained ecosystem among website and mobile apps, with its own data gold mine and proprietary ad system," Frank explained.
"Its earlier announcement of a mobile ad network and now this announcement signal a pattern where Facebook moves to join the broader marketplace of ads and data and privacy practices that span the Internet."
Free to Choose?
"Not only can you now see why an ad was shown to you, but you can take action to see better, more personalized ads in the future," Facebook spokesperson Tim Rathschmidt told the E-Commerce Times.
Users who don't want to receive targeted ads can click on a link provided to the DAA consumer opt-out page.
Facebook also honors device-level settings like 'Limit Ad Tracking' on iOS, but does not honor 'Do not track' browser settings, "because currently there is no industry consensus," Rathschmidt said.
"Since there's still no standard interpretation of DNT, I think awaiting the standards process would … be roughly equivalent to doing nothing," Gartner's Frank noted.
Still, "the vast majority of users won't change whatever default option is set," Frank said. "Forcing a choice would also probably [bring me] more annoyance than offering a clear opt-out."
The DAA opt-out option is not quite what it seems — selecting it means only that users will not get targeted ads. They may still, however, get random ads from the companies whose targeted ads they opted not to receive.
"Facebook has never offered a blanket opt-out from advertising, nor do I think this would be economically feasible unless they charged users directly for access," Frank pointed out. "Perhaps they will offer such an option someday, but I don't think the lack of such an option nullifies the value of allowing users to opt out of interest-based ads."
However, the new policy might be "massively ineffective," because "it will both provide ads you don't want and block ads that address your changing needs," Rob Enderle, principal analyst at the Enderle Group, told the E-Commerce Times.
"For instance, I may be interested in looking at car ads every three-to-five years, but not the rest of the time — so I opt out, [and] it likely wouldn't occur to me to opt back in," Enderle explained. "If I've opted out of kid-oriented ads but one of my nephews has a birthday, I won't see ads [that might be helpful]. Our interests aren't static."
It's All Good for Business
"Facebook has a shareholder obligation to maximize the value of its platform, and improving the effectiveness of its advertising is a crucial part of this," Gartner's Frank remarked.
The company is doing well on that score. Its net digital ad revenue as a percentage of total digital ad revenue in the U.S. has been growing steadily, Statista's figures show.
Facebook had 5.9 percent of total U.S. digital ad revenue in 2012 and 7.4 percent in 2013. It is projected to have 8.2 percent this year and 9 percent in 2015.
That's during a period of steady growth; eMarketer puts total U.S. digital display ad revenue at $17.7 billion in 2013; $20.73 billion this year; and $23.87 billion in 2015.
As for mobile ads, which comprise the fastest-growing segment, Facebook's market share grew from 5.4 percent in 2012 to 17.5 percent last year, said eMarketer, and it is projected to hit 21.7 percent this year.