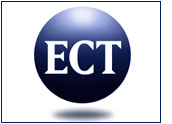 Q What kinds of products or services do you sell at NECX Direct?
A We're an online reseller of computer products. We really cover the spectrum of technology products from servers, desktops and notebooks, all the way down to cables, diskettes and paper for your Laser printer. All the products that you would expect from a full reseller, including printers, monitors, digital cameras, and the like. We represent the product lines of over 1,000 manufacturers. If it's out there in technology's product-land, we'll have it on our Web site for you.
Q Can you tell us a little about how your company got started
Q Can you tell us a little about how your company got started selling over the Internet?
A It's interesting, and it kind of parallels my career. When I joined the company in 1989, we began as a company managing information in and around technology products. We actually aggregated it, broke it down, and built a database of information that we sold as a subscription to computer resellers who would load this information onto their hard disks.
We then built a search capability for them that was driven off our database of information, which was really an electronic reference system to help computer resellers move quickly to find the right products for their customers, based on specifications, applications and use of product. We also went as far as cross-referencing where you could buy certain products, who had them available, contact information, and so forth.
It was pretty cutting edge, actually, back in 1989, when everyone was still using catalogs and file drawer systems. Electronic presentation of information really wasn't that well known. As we evolved, we started getting feedback from our customers that it would be really neat if, instead of being told where to buy, they could just buy the products from us.
So, in 1993, we opened up a service called "The Desktop Channel." It was really an online network that we managed here in our facility, much like AOL, Prodigy and CompuServe, where we had the responsibility of setting up communications software. Our customers would dial into our service, and then use the information in the navigational software to query the network to use a credit card and a purchase order to place orders for computer products right online.
I painted this picture because we didn't get into e-commerce because of the Internet. We got into e-commerce because back in 1992 and 1993 we felt that this would be the way to source and buy computer products. You can imagine that when the Internet started to really percolate [circa 1994] we were sitting there with a service that required us to send out communication software in order to give our customers access to our system.
So that was a bar for us, in terms of cost. We had restrictions with regard to how many people could use our online store, based upon who had our diskettes. When the Internet emerged, we quickly rewrote our desktop channel application with a Web front-end, and went online in April of 1995. We were the first fully transaction-capable store for selling computer products on the Internet — that we know of.
What's also interesting about our model is that in 1993, when we opened up our desktop channel, we had over 30,000 products we'd been offering to our customers. But, we don't physically stock the product. We actually connected electronically to suppliers on the back-end. In 1993, we had a fully functional end-to-end electronic commerce system in place. So, we were involved with e-commerce pretty early on. Since 1995, we've grown to be a $100 million (US$) business this year. That figure is Web-only, we don't sell products through retail stores or mail order.
In February of this year, Gateway became an investor and partner in our business. We now actually run their SpotShop.com, which is their Internet commerce offering for all these non-Gateway brand products.
Q Can you tell us a little a bit about the NECX Enterprise Purchasing Network (EPN)?
A That's a utility and tools that are designed for a buying organization that has "decentralized purchasing" — multiple buyers with established credit lines within an organization. It's software that connects with your catalog and allows a business to set up what we call an administrator account.
So, let's say you have a company of 100 employees, and you spend $500,000 a year on IT products. You could actually register as an EPN customer, setting yourself up as the administrator of the account, and you would have a credit line for your over-all account, setting up multiple buyers under this one account. You could assign credit limits for different buyers who all have their own sing-in process.
You then can use catalog filters to control which manufacturers and which types of products they see and, in essence, what they buy. So, you can use EPN to customize the shopping experience to your business.
Q What do you feel has helped make your site successful?