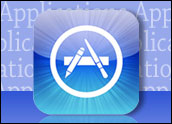 The European Union last year adopted a "common position" on how purchases made within mobile and online applications should be treated by operators of app stores. Now, seven months later, Google has been heaped with praise for striving to comply with EU guidance on in-app buys, while Apple has been rebuked for dragging its feet.
In its common position, the EU asked app store operators to follow these guidelines:
Make sure games advertised as "free" do not mislead consumers about their true costs;
Exclude pitches to children playing games to make an in-app purchase or to persuade an adult to make such purchases for the child;
Disallow purchases within apps without the explicit consent of a consumer; and
Require developers to include an email address with their apps for consumer queries and complaints.
Tangible Results
Google announced specific steps it's taking to comply with the EU mandate. Starting this September, it will remove the word "free" in the description of any app that includes in-app purchases. It's modifying its guidelines for app developers to exclude pitches to children to make in-app buys.
It's also taking measures to monitor breaches of EU consumer laws, and changing its default scheme so prior authorization must be provided before an in-app purchase can be made.
"This is the very first enforcement action of its kind in which the European Commission and national authorities joined forces," said EU Commissioner for Consumer Policy Neven Mimica. "I am happy to see that it is delivering tangible results."
The commission was less than happy with Apple's response to the common position, however.
It was regrettable that Apple had not proposed and concrete and immediate solutions to address concerns linked in particular to payment authorization, the EC said in a statement.
Apple had said it would address those concerns, but it did not make a firm commitment or establish timing for any possible changes, according to the commission.
Apple issued a statement of its own in response to the criticism, claiming it led the industry in providing easy-to-use parental controls.
The company has taken pains to make sure apps that enable in-app purchases are clearly marked, it said.
The App Store Kids Section offers strong protections for apps targeting children younger than 13, Apple pointed out.
Tougher Safeguards Ahead?
Apple earlier this year settled an enforcement action by the U.S. Federal Trade Commission over in-app purchases for US$32.5 million. A similar action is pending against Amazon.
During the course of its run-in with the FTC, Apple took measures to tighten up its in-app policies to prevent unauthorized purchases by minors.
The EU has its own message for app store operators, though.
"This signals that the European Union is focusing on children and how digital marketing and data collection intertwine," said Jeff Chester, director of the Center for Digital Democracy.
"It's likely to lead to a much more comprehensive set of safeguards for children, because of the more robust data protection and privacy framework they have in the EU," he told the E-Commerce Times.
"It also sends a signal — as the FTC did — that regulators are closely watching this important market and wants the industry to clean up its act," Chester added.
Half the mobile game market in the EU is comprised of games labeled "free" but set up for in-app purchasing, according to the commission.
"In-app purchases are a legitimate business model, but it's essential for app makers to understand and respect EU law while they develop these new business models," EC Vice President Neelie Kroes said.
Lifeblood of Apps
Without a doubt, in-app sales are an important part of the business model for many a mobile app.
"It's one of the most important revenue-generating mechanisms that app developers have today," Gartner Research Director Brian Blau told the E-Commerce Times.
"In-app transactions are the lifeblood of the app revenue economy," he added.
In 2013, apps generated some $38 billion in revenue, according to Craig Palli, chief strategy officer for Fiksu.
"The majority of those revenues result from in-app purchases that take place after an app is downloaded," he told the E-Commerce Times.
The last thing the industry wants is to have those revenues jeopardized by a dip in consumer confidence.
"I can tell you unequivocally that app developers do not want to sell products to minors in any way that violates the terms of service that they have to follow," Blau said. "That's not good business for anybody."
Might the EU's vision for regulation of in-app purchases jump the pond?
"It's a little premature to tell," Palli said. "The EU has always been a little more aggressive when it comes to consumer safeguards on mobile, but it would not be out of the realm of possibility for U.S. environments to follow suit."