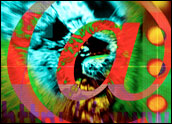 If Apple gets its way, Samsung will no longer be able to sell any cell devices that it claims infringe on Apple's patents. This could be devastating, since as of July 2012, Samsung owned 25.6 percent and Apple just 6.3 percent of the mobile market, according to a comScore report. However, the Apple v. Samsung battles will continuefor quite some time, and just because the jury gave a US$1 billion verdict to Apple in California does notmean the end is near.
Lawyers will be filing motions regarding the jury verdict: Apple to affirm andtry to force Samsung to stop selling infringing products, and Samsung to set aside the jury verdict fora myriad of reasons. Regardless of how the judge rules on each of these issues, surely the case will beappealed to the U.S. Federal Circuit.
Patent Appeals Process
Appeals of all patent infringement U.S. trial verdicts go to the U.S. Federal Circuit in Washington, D.C.,rather than to the various 11 circuit courts around the U.S. The federal court was established in1982 to allow for more uniformity in patent law. As a result, the judges at the Federal Circuit are veryfamiliar with patent infringement.
Appeals in patent infringement cases are unlike other civil trial appeals. Ratherthan rely on the jury verdict, the Federal Circuit evaluates the patents on its own in what is referredto as a "de novo" review. This process effectively gives patent infringement litigants an opportunity toretry their cases on appeal.
Juror Speaks Out
One of the nine jurors in Apple v. Samsung, Manuel Ilagan, gave an interview to Cnet that provides some insightinto how the jury reached its verdict. Apparently Apple's selection of the federal court in San Jose wasnot an accident, since many of the jurors had technology experience.
"Mr. Ilaganhas a bachelor's degree in mechanical engineering and worked as a systems engineer for WesternElectronic and as an applications engineer for Stanford Telecom. As a matter of fact, four of the ninejury members have experience working for technology companies, including Intel, AT&T," and a hard-drive company, Cnet reported.
The jury, which had the "daunting task of answering more than 700questions on sometimes highly technical matters, returned a verdict after just 3 days of deliberations," noted The New York Times.
Many of Samsung's emails helped persuade the jury of infringement, according to Ilagan, who remarked that "the emails that went back and forth from Samsung execs about the Apple features that they should incorporate into their devices was pretty damning to me."
From a patent-infringement perspective, it sounds like this juror was persuaded that Samsung's emails made it clear that the Samsung devices should mimic Apple's iPhone.
Even Worse
What may have hurt Samsung more were the emails that the jury did not see. Under the Federal Rulesof Evidence (and similar rules in each state) the intentional destruction of evidence, referred toas "spoliation," can lead to these consequences:
Adverse Inference — in which the judge instructs the jury to infer that the party destroyed the evidence because it was adverse to its case;
Discovery Sanctions — in which a party can lose the case without a trial at all. This type of sanction isreferred to as the "death penalty" or "default judgment." Alternatively, certain evidence may be excludedat trial, or a witness may not be allowed to testify.
On July 24, 2012, on the eve of trial, U.S. Magistrate Judge Paul Grewal issued an order granting Apple's motion for jury instruction for the adverse inference that Samsung intentionally did not save emails thatwere relevant. The order included these specific instructions:"Samsung has failed to prevent the destruction of relevant evidence for Apple's use in thislitigation. This is known as the 'spoliation of evidence.'
I instruct you, as a matter of law, that Samsung failed to preserve evidence after its duty topreserve arose. This failure resulted from its failure to perform its discovery obligations.
You also may presume that Apple has met its burden of proving the following two elementsby a preponderance of the evidence: first, that relevant evidence was destroyed after the dutyto preserve arose. Evidence is relevant if it would have clarified a fact at issue in the trial andotherwise would naturally have been introduced into evidence; and second, the lost evidencewas favorable to Apple.
Whether this finding is important to you in reaching a verdict in this case is for you to decide.You may choose to find it determinative, somewhat determinative, or not at all determinative inreaching your verdict."As a general rule in all trials, juries find an adverse inference instruction very persuasive, which clearlyhappened in this case given the $1 billion verdict.
Japanese Court Rules Against Apple
Just to show how unpredictable patent infringement cases are in different countries, a week afterApple's massive $1 billion verdict against Samsung in California, a Tokyo Judge ruled that Samsung didnot infringe a different Apple patent.
Tokyo District Judge Tamotsu Shojiruled on Aug. 31 that Samsung did not infringe Apple's "patent for synching smartphones andtablets with media devices," Computerworld reported.
Samsung issued this statement following the ruling: "We welcome the court's decision, which confirmed our long-held position that our products donot infringe Apple's intellectual property. We will continue to offer highly innovative products to consumers, and continue our contributions towards the mobile industry's development."
Clearly, the Apple v. Samsung patent court battles will rage on in the U.S. for a long time, but given the ruling inJapan, one should not assume that Apple will prevail on all its patent claims.
In Conclusion
Based on the evidence presented to the jury and the adverse inference of destroyed evidence, Samsung is clearly at risk in its patent battles with Apple.
However, the trial judge has not ruled on post-trialmotions, and the Federal Circuit Court of Appeals has not received the case and will not until all the post-trial motions are ruled on. That could take months or years.