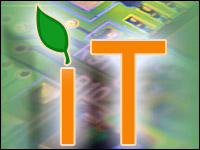 Green IT is not one industry. Instead, it refers to a number of interrelated fields that focus on designing, manufacturing, installing, using and recycling computers, data centers, electronics and other parts and pieces of information systems. And because of its broad reach, it means the possibility of many different kinds of jobs.
"Sustainability" is the word of the day, and one of the key components of any sustainability plan is ensuring efficiencies in information and communications technologies.
In fact, talking about efficiency instead of sustainability is one way of sidestepping the political issues that inevitably surround any discussion of green technology.
"There is a certain segment that believes that being green is a more expensive way of doing things," Richard Hodges, owner of green consulting business GreenIT, told the E-Commerce Times. "But being green actually saves money, since you're forcing efficiency. It's all about saving money."
Others in the green IT field concur: This is a movement about efficiency as much as anything.
"We refer to 'green IT' as 'efficient IT,' because the industry is quite some ways from having zero negative impact on the natural environment," Kathrin Winkler, EMC's vice president of corporate sustainability and chief sustainability officer, explained to the E-Commerce Times. "More efficiency means better use of capital and reducing operating expenses."
Greening IT Jobs
Jobs in the IT sector have remained relatively strong throughout the recession, even with telecom layoffs and waves of economic turbulence. In 2009, the U.S. Bureau of Labor Statistics predicted that the employment of computer and information systems managers would grow 17 percent from 2008 to 2018, and currently about 300,000 people work in this field in the U.S.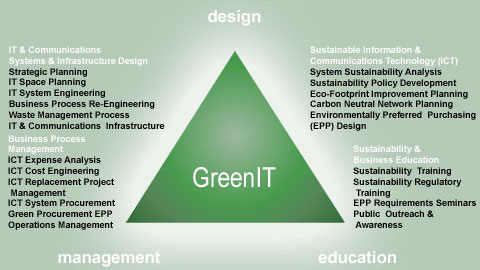 And the demand for green IT workers — including designers, engineers, installers, manufacturers, managers and recyclers — is growing right along with IT jobs generally. In fact, the goal, ultimately, is to have everyone in IT, in effect, working in green IT, though that kind of thinking may still be a ways off.
"Most IT people are driven by what's broken," explained Hodges. "Their primary job is keeping systems going. What we really need to get to is where being green and sustainable is part of everybody's job description."
Some of the demand for green IT workers is coming from the top down, such as when President Obama issued an executive order in 2009 requiring a commitment to sustainability efforts in all federal government offices and agencies, including the hiring of sustainability officers.
The position of sustainability officer — or the person in a company, organization or government agency whose job is to manage, oversee and limit environmental impact — is another one of those relatively new job titles that can be included in the green IT movement. However, what this person does, and how one becomes qualified to become a sustainability officer, is still in flux.
"It's only just emerging," said Hodges of the sustainability officer field. "There's no single national certification for chief sustainability officers. But there's a shortage of people. It's a career area that's emerging."
Learning to Be Green
Increasingly, educational institutions are implementing green technology courses and programs of study to meet the growing demand for green IT professionals. The University of Washington's Professional and Continuing Education Department, for instance, recently announced a new Certificate in Green IT, and DeVry University offers two bachelor's degrees that incorporate green computing: one in electronics technology with a renewable energy track and one in management with a sustainability track.
Colleges and universities are beginning to realize that there is a market for educated professionals who can bring an understanding of green technology and computing into the marketplace, and so they are designing programs to meet this need.
"The information and communications technology industry is responsible for almost 2 percent of global CO2 emissions, most resulting from the power consumption of PCs, servers and cooling systems," explained Mohamed E. Brihoum, MA&T chair and senior professor at DeVry, to the E-Commerce Times.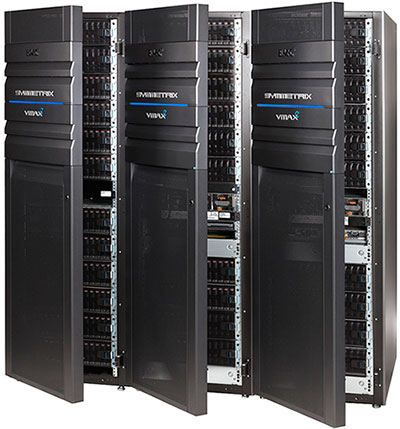 "As the demand for energy to supply the data center increase, the acceptance and the adoption of green computing becomes a priority instead of just a good PR headline for companies."
The other trend in green IT is the merging of the traditionally separate disciplines of construction and technology. After all, those servers and computers need to be installed somewhere, and the more they can be integrated with a green building design from the ground up, the better.
"People that have skillsets in both IT and building design will likely increase," said Hodges.
Winkler concurs, saying that these two distinct disciplines must be seen as intertwined.
"The most striking change in IT is the need for professionals who understand the intersection and interaction of the facility with the IT gear," said Winkler. "Traditionally segregated disciplines, they are part of a common system that must work together to apply best practices and innovate new solutions."