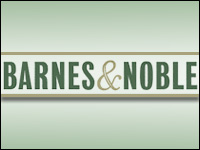 The mad rush for e-readers this holiday season has led Barnes & Noble to offer in-store certificates worth US$100 to customers who won't get its device, called the "Nook," by Christmas Eve as promised.
B&N has said that demand is so strong it can't keep up with the orders.
Meanwhile, archrival Amazon.com is rubbing salt into B&N's wounds, offering free one-day shipping so anyone ordering its Kindle e-reader on Wednesday will get it in time for Christmas.
It Only Hurts When Customers Order
Customers who pre-ordered the Nook but might not get it by Dec. 24 will get a $100 gift certificate good at Barnes & Noble online stores, spokesperson Mary Ellen Keating told the E-Commerce Times.
Customers in this group who ordered a Nook as a gift will also get a certificate stating the device is on the way. "It's just something you can put under the tree," Keating said. "There's no money attached to it."
Only a few customers will not get their shipments by Christmas Eve, she added. "The vast majority of customers who pre-ordered Nooks and were given a pre-holiday estimated shipping date should receive their devices in time for the holidays. We are working very hard to keep up with the demand and to get all Nook orders out the door and to customers on or before Dec. 24."
The Barnes & Noble Web site now says the Nook has an expected ship date of Feb. 1 for new orders.
Paying Through the Nose
With the Nook carrying a retail price tag of $259, Barnes & Noble is paying heavily for its delayed shipments — $100 is close to 40 percent of that price. Keating declined to discuss the issue.
"Forty percent of the retail price is quite a hefty sum," remarked Rob Enderle, principal analyst at the Enderle Group.
"Still, it's better than alienating a lot of existing customers who may end up with Amazon.com's Kindle instead," he told the E-Commerce Times. "Right now, Barnes & Noble are screwed because folks want the product. By offering this certificate, it might win some of these customers back."
Stranger in a Strange Land
Barnes & Noble is getting hammered because it's at the beginning of a steep learning curve.
"The real underlying challenge for both Barnes & Noble and Amazon is that neither of them is a consumer electronics company," Carl Howe, director of anywhere consumer research at the Yankee Group, told the E-Commerce Times. "That means they have to learn about and suffer through all the processes needed to create a consumer electronics device, even though they are able to outsource the manufacturing to Chinese manufacturers like Hai Hon."
Some of the problems are connected with setting up and running a supply chain, while others are learning how many iterations it takes to get a solid software image," Howe pointed out. "Experienced consumer electronics companies know all the gotchas in their genes. Inexperienced ones have to learn them the hard way."
Amazon has had about two years to learn the tricks — it launched the kindle in December 2007. In contrast, Barnes & Noble unveiled the Nook only in October.
Apart from macro-issues such as setting up the supply chain, micro-issues are plaguing Barnes & Noble.
"Late in the fourth quarter is a horrid time to ship a new product. You need lots of volume, the chance of breakage is high, and the folks you need to help fix problems wander off on vacation," Enderle explained. "Barnes is just having a typical fourth-quarter bad launch."
The Nook has two screens — one color and one black-and-white.
"The issue with the Nook was, it was too complex, and they've been having a lot of breakage over and above manufacturing issues," Enderle observed. "These problems have chewed up supply. It isn't an e-reader problem — it's a Nook problem."
All I Want for Christmas Is an E-Reader
In fact, the demand for e-readers is strong, according to vendors. Barnes & Noble, Amazon and Sony all claim sales are high, though none of them would release any figures.
Perhaps that's because their claims may contain some hype. "My colleague Dmitriy Molchanov is projecting three million e-readers sold this year, which is a little lower than many are claiming," the Yankee Group's Howe said.
"The bottom line: It's a fascinating new category, but it's still an expensive gadget for people uncertain about whether they'll have a job next year. The prices will have to get lower before e-readers become mainstream holiday presents."