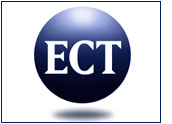 Q Could you please tell our readership about the products and services that you sell at 1-800-flowers.com?
A We try to provide a broad range of products for our customers, which enable them to express themselves to the people who are important to them through thoughtful gifting. So, we start with our core line of products — flowers and plants — and we have moved into garden products, because it's so closely associated with floral. We find that because people are so into gardening that garden gifting is becoming more and more popular. Additionally, we have home decor items and gourmet food items, which include gift baskets and candies. We offer cakes, and assorted edible items, and just announced yesterday some ready-to-eat dinner products. So, we offer a whole line of what we generally call gifting products.
We also just launched 1-800-candies.com as a subset of our gifting site. We're trying to make sure that we bring a lot of the brand names that people are familiar with from a high-end variety, but we also, for instance, sought out what we thought was one of the five best chocolate truffles in the world from Belgium and since it had no brand name, introduced it online through our site.
What we do is send buyers around the world trying to find unique gifts, and it might end up being something that we can only get several hundred of. But if we think it has got some uniqueness to it, and there's a story behind it, therefore it's more of a thoughtful gift than a simple commodity. That's the kind of product line we're going for.
One of our more unique gifts, for example, that will hopefully make it online this quarter, is some handcrafted, leather pens we found in Florence, Italy. They're not very common, but we felt that this would be great because people like to give pens. Personally, I'm not one for such pens, because I lose mine every day. But people like to give pens, and we don't want to have the simple commodity gifting pens.
Again, we're trying to find some uniqueness and our whole purpose is thoughtful gift expressions.
Q What have you done on a regular basis to promote your site?
A A lot. On a regular basis, and over time, there are many, many different things we do, and let me try to just run them down. First of all, you start with advertising, which takes many shapes and forms. We've been a proponent of having a strong online presence since we first began online back in 1992.
Even in the early years from 1992 through 1995, there was a lot of scrambling trying to decide what the technology winner would be. Our feeling was that we had to be involved in all of the different tests taking place, because we had to be wherever our customers wanted us to be. We didn't know what platform the customer would ultimately choose. As the customer decided to make that choice, we were able to stay ahead of it.
We established a relationship with America Online in 1994, which gave us the position of exclusive marketer of floral products on AOL. With the reach that AOL has, it gives us a rather ubiquitous presence online. But we've extended that now, where we have relationships with five of the top seven portals online. We have an affiliate network for advertising that we launched only this past February that now numbers 10,000 affiliates. In addition to that, we do banner advertising from site to site, and that varies over time.
Our offline advertising of radio, outdoor, print and television campaigns supports that. That is heavily supported by our direct marketing campaigns to our existing customer base, to recipients and to some prospects. More and more, that direct marketing campaign is moving electronic, as we build up our database of e-mail addresses.
When a customer calls us telephonically, they are also reminded that they can access our Web site for future use, or if they choose to do so then. In addition, we ask our customers who call us telephonically for their e-mail address so we can send them an e-mail confirmation of their order and also remind them that they may want to visit our site.
So, we promote our site ever possible we can. It's in package inserts of gifts that we send out. There's information in there about visiting our Web site, very often with incentives to do so. Every place we turn, including the sign on our building in Long Island, New York, is promoting 1-800-flowers.com.
Q Can you talk a little bit more about your traditional offline marketing efforts, how important you think it is and where you place your priorities?
A We think that traditional offline marketing is extremely important, as evidenced by our emphasis this year and the change of our name this year from 1-800-flowers to 1-800-flowers.com. If we were to step back in history a little bit, the company, when we first started to build it, was called 800-flowers. Then the telecom industry was really promoting their new services and the 1-800 dialing pattern. So, we changed our name to 1-800, because that's what the consumer was saying.
Now, the consumer started to say "dot-com," everything was "dot-com." So, we added "dot-com" onto our name. And the beauty of it is that every time we say our name in any advertising vehicle, we tell the customer both ways to access us. Whether they want to call us via 1-800 or they want to access us via "dot-com." So, every dollar we spend has a double effect, compared to a lot of companies who only get a singular effect out of it. So for us, we think that the offline mechanism is even more efficient than some Internet-only companies.
The offline medium, as we've seen, is also still one of the best branding mechanisms available in the marketplace today, even for pure Internet startups. When you look at what's happening, the only people making money in the Internet space today are radio stations, it seems like, because every commercial you hear is a "dot-com." You have to get your brand name into the consumer's mindset before they go to look for you.
So our strategy really is to continue our branding, which has been very effective for us over the years. In a very short time — a matter of 13 years — we've established one of the leading brands in the country, and we continue to grow that through our offline medium. But then, once the consumer goes to the online world, we need to make sure that we have a fairly ubiquitous and dominant presence because you can't count on the customer always getting through the clutter and to your site.
It's similar logic, I think, that you take from the terrestrial world, that if you're a brick-and-mortar retailer, you have to have the location. You can't just advertise your brand, and then have the consumer have a hard time finding you. We advertise heavily offline, but we need to make sure that we're out on front online. So our portal strategy is extremely important to us, because that's where the mass consumer is going when they go online. We don't want them to be intercepted by a competitor once they get there.
Q What are some of the downsides or pitfalls you've experienced?
A Fortunately, not many pop to the top of my mind. There is one thing that might have to do with being a pioneer. Sometimes, when we're leading into new areas, we have to develop things that don't exist. That's not our main focus, to be in the developing business, but that's something you have to do sometimes.
A good example of that is back in 1998, we realized that e-mail was not sufficient for providing timely customer service to our customers who chose to access us electronically. What we realized was needed was an online keyboard-to-keyboard customer service function. Unfortunately, there were no products available to buy that would enable us to do that.
So, we looked at the chat capabilities that existed and worked with a company that was selling a chat tool. We worked with them to re-engineer and develop that chat capability into an online customer service function, and we launched that in October of 1998. We were the first e-tailer to do so.
So, that's an example of one of the downsides or pitfalls of being out in front of the marketplace. Although sometimes you have to create something on your own, that's what keeps you a leader.
Q What has been your biggest surprise in doing business online?
A I think the biggest surprise, or learning that has come from doing business online, is that early on we looked at the online world as a way to get on and do transactions in a different format and to reach a different set of customers.
Then we realized that it had a great branding capability, because especially in the early days — even though it sounds contradictory to what I just said about advertising — in the early days, the online medium was a establishing or growing your brand. It's difficult to do so today, just because of the overwhelming number of e-tailers online.
We used to say that the best customer experience we could provide was in a store. On the telephone, we only have them on the phone for five to seven minutes, and we're only as good as the person's personality who is conducting that conversation. We used to say that in a store, though, we could provide them with a lot of multi-sensory capabilities. They can see what the store looks like. They can touch our product and feel things. But you're still dependent upon the person providing the service. No matter how much you spend on training, you're still going to be dependent on many different people and personalities.
Online, we've learned, that we can really provide an experience above and beyond those other two channels. We can establish a one-to-one relationship with that customer, provide them with the information that they choose to receive and then provide them with a channel to have an ongoing dialogue with us. For example, when we first started asking our telephonic customers for their e-mail address and sending them back an electronic confirmation of their order, we were overwhelmed by the replies we got to those e-mail confirmations.
'By the way,' people would quip back, 'this is fantastic service. I place an order with you on the telephone, now I get a confirmation from you to my e-mail address.' Then, two or three days later, we'd receive enthusiastic e-mails from them again: 'We just wanted to let you know that Aunt Rose love the flowers,' etc.
People wouldn't pick up the phone to call and tell us that because they know that they'd just be getting an associate answering the telephone. But via e-mail, they think they're getting directly to the heart of the company. And they are because, quite often, those e-mails are routed to either my brother or myself.
So, the biggest surprise we've had is the ability to really establish a relationship with your customer. This is what we firmly believe, going forward, is the key, if not the only sustainable, competitive advantage that e-tailers can have online.
Q Could you tell us something about the traffic levels you're seeing at your site?
A Not applicable. One of the reasons why we don't answer traffic number questions specifically is because we're still trying to work with some of the standard traffic monitors such as Media Metrix to get their numbers accurate. Not only with us, but we've seen with other companies that we're familiar with, that those numbers are so far off. So therefore, that's something we've avoided until we feel that the industry standard is comfortable.
But, from the traffic we generated last year, we did $52 million (US$) plus in revenue. Analysts are expecting us to do in excess of $90 million this year. Significant volume. Our next closest competitor is less than half of that size. Our online growth this past quarter was 88 percent. That for a company that comes to the table with a very large established base.
One of the things that we're seeing as traffic increases, and as the mass consumer moves online more and more, 34 percent of our new customers — close to 500,000 this past quarter — were from through the online channel, compared to 19 percent in the same quarter one year ago. Our electronic transactions accounted for 28 percent of our overall transactional number.
Starting in July, we launched into these extensive product categories with version 5 of our Web site. Since then, we have grown out non-floral gifting sales to 22 percent of our online revenue. We are thrilled with that because it is a reaffirmation, by our customers, of our strategy. Our customers are looking to us to provide those gifting solutions to help them keep connected to the people that are important to them.
Q Where do you see most of your e-commerce business coming from?
A More than half of our online traffic comes directly to the 1-800-flowers.com URL. The two things driving that are our offline advertising and the power and recognition of our brand name. Now, just under 50 percent is driven from our five major portal relationships, and to some extent our affiliates. The vast majority of that is driven from our AOL relationship.
Q What sort of unique challenges do you think companies face as they move into international markets? A The international market is one that we have been involved in to a point. Right now, less than five percent of our business is generated from international locations, and that's all done via the Internet. Although we are the largest exporter of floral orders, we have not yet established an international presence, but are looking to do so in order to best serve the customer.
The challenges that we will face are obviously the cultural translations, and that's something that we're investing heavily in right now. We're not only doing this for international expansion, but just as simply a service for our customers who are looking across cultural barriers for a thoughtful gifting idea. They'll be able, in the future, to come to our site for advice on how and what to buy for someone with cultural differences. We'll be able to provide them not only with the appropriate gift, but how to do it and provide some of those cultural nuances.
That is one of the challenges we face as the world becomes more of a global marketplace and borders are continually knocked down.
Q After going online, was there a specific turning point for your business when sales really began to increase?
A In 1995. One of the major turning points for us was the relationship with AOL in 1994, but it was in 1995 that AOL itself really took off, as well as the advent of the World Wide Web. So, it's probably a point where dabbling, as I mentioned, in all forms of the online technology that was popping up, and so forth, realizing that something was going to take hold, but not knowing what it was. We realized, however, that with AOL and the Web, we were hanging on to the tail of a tiger, and we had to do all we could just to hang on.
Q Please talk a little bit about your strategic partnerships, such as Snap.com and your portal partners, that you've developed to help drive traffic to your site.
A We've already mentioned several of them, such as AOL, and we've now extended that into the AOL family of brands, AOL.com, CompuServe, ICQ, Net Center and Digital Cities. In addition to that, Microsoft Network has been a long running relationship of ours, one that we believe in and have invested in all the time and feel will continue to grow in importance.
[email protected] is another major relationship of ours that we've had now for approximately a year and a half. We're excited with the capabilities of [email protected], along with AOL, to really lead us into the broadband world. We've also recently established a relationship with Snap.com that, along with AOL, brings an offline advertising vehicle as part of the deal, and we've begun a relationship with Yahoo!.
Additionally, we've just launched a relationship with a new business model that we're excited about, and that's PeoplePC. We kind of watched the whole free PC model develop, and we've announced a relationship with one of the companies that we feel will be a leading provider of that type of service. So have been our major online relationships that have helped drive brand awareness as well as drive traffic for us.
Our approach has been that you cannot, as we move on in time, be involved in everything, so you really have got to try and pick the leaders who have the proper vision and foresight.
Q What do you feel has helped make your site successful?
A Our years of experience, for starters. Most importantly, however, is that we've built a brand name in the terrestrial world that transfers to the online world.
Q What type of store software products are you using on your site?
A We're using Microsoft's commerce platform to run our Web site, and a suite of Oracle products to run our enterprise and integrate the two of those. Again, like with our partnerships, we needed to bank on companies that we knew would not only provide the tools we needed, yesterday and today, but will roll with us in the future.
Q How do you process your payments?
A We have online credit card authorization and everything is simply done electronically. That's just a simple thing we've moved over from our terrestrial world and the telephonic transaction processing capability.
Q Where do you see 1-800-flowers.com one year from now?
A One year from now, it is our objective to have 1-800-flowers.com be everywhere and anywhere our customers want us to be. Whether that be international or ubiquitous offline as well as online, we want to be in the forefront of our consumers' minds that when they think of gifting, they think of us.
Q What advice do you have for beginners who are interested in getting started selling over the Web?
A Get ready to spend lots of money. It used to be, in the early days, that you could get online fairly inexpensively. That has changed. Get ready to be relentless in providing customer service, and not overlook a single detail. Do not think that you can be a virtual entity, and simply outsource everything. You really have to be involved in the service that you provide to your customer, and you have to take that to heart. If you're not prepared to make those commitments, you're better off partnering with someone who is.