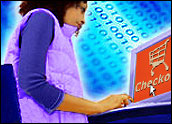 Just as the evolution of the speed-skating boot set new standards for the sport, innovation in today's constantly evolving e-commerce landscape has worked as a catalyst to move it forward. E-commerce practitioners from all industries need to be ready to step up and embrace innovation as a means of staying ahead of the game.
For retailers looking to implement a first-generation e-commerce solution or replace existing systems, there are a number of cutting-edge products available. Determining which of these will drive revenue growth can be tricky to even the most experienced e-commerce practitioner, and it is wise to consider innovation as not only a tactile product but also as business process.
This article will explore nine such innovative advancements, both tactile and process-driven, that are present in today's interactive sphere, in the context of companies that have employed them.
Video Solutions
Video is a tool used to promote, sell and support commercial products or services and may contain a number of clickable objects that, when selected, provide further information or initiate a transaction process. Video positions a product front and center and replaces the lengthy product descriptions and specs of the past with a more interactive shopping experience.
MartinandOsa.com offers shoppers a product called "Shop by Outfit," which replaces the traditional static image of a model showcasing an outfit with an interactive video model that rotates and showcases an outfit in its entirety.
A great example of a utilizing low cost, low barrier-to-entry video solution is WineLibrary.com. The site showcases retailer Gary V. who blogs on wine and cheeses and then links his blogs back to his products.
Customer Service
"Customer service" is defined as "the provision of service to customers before, during and after a purchase," and it is a process that should never be overlooked simply because the service is occurring online.
An effective online customer service campaign can drastically change the face of online shopping by infusing features into sites that are not easily replicated in a real-world setting. For example, Shoeline.com's Return O'Meter increases customer trust — as well as the company's conversion rate — by showing customers how many times a style of shoe has been returned and the reason for the return, a feature you wouldn't normally find in an offline shoe store.
Zappos.com offers innovative customer service solutions that are normally overlooked in most stores — virtual and offline — but that have an invaluable effect on customer retention. These features range from prominently displaying its 1-800 numbers to offering free upgraded shipping when a customer doesn't expect it.
Real-World Guided Selling
Real-world guided selling is a feature that assists customers in choosing products that best fulfill their needs by analyzing user requirements and generating buying recommendations.
Sites like DavidsBridal.com allow you to custom create your bridal party outfits or, in the case of Oneida.com, set up your picture-perfect table setting. Crutchfield.com allows you to find the product that is most appropriate for you (e.g., TV Fit Finder) whereas MyDeco.com acts as your own personal shopper by recommending products based on your budget and your responses to a set of visuals.
Multi-Store Retailing
Multi-store retailing involves tailoring multiple virtual storefronts to specific customers, brands, products, styles, seasonal ranges or geographies.
Multi-store retailing has been employed by CoastalContacts.com, which utilizes tailor-designed, geography-specific domains to increase search engine optimization and illustrate the importance of avoiding country-select splash pages in favour of IP reduction.
Hayneedle uses over 200 product-specific domains (e.g., binoculars.com, birdcages.com) to increase Web site rankings and SEO.
User-Interface Design
User-interface design takes into account an individual's experience and interaction in an attempt to make the user experience as simple and efficient as possible. It is comprised of functionality requirements gathering, user analysis, information architecture, protyping, usability testing and graphic interface design.
This innovation is most commonly employed using the hover technique, which allows multiple items to be revealed when a user hovers over one static image. Endless.com, an online shoe and handbag retailer, utilizes the hover to ensure that its call to action never disappears. It continually reminds customers that more colors and options are available aside from what they are currently viewing, and it provides access to zoom functionality that gives customers a close-up look at each product.
Navigation Tools
Navigation tools consist of the tabs, text and graphic hyperlinks that let customers know both where they are on a site and where they can go. Navigation features should always be available and obvious to ensure that customers are led in the intended direction.
Although some debate exists as to whether this innovation is good or bad, many companies have capitalized on it successfully. OfficeMax.com utilizes an alphabetical navigation system that relies on repeat business from customers familiar with its categories.
Endless.com employs a carousel navigation that allows customers to quickly run through categories and a price slider/color filter that changes search product results dynamically.
Effective Merchandising
Merchandising in the e-commerce ecosystem is very similar to visual merchandising in an actual storefront. It is comprised of promoting the sale of goods by their design, packaging, pricing and display, and implementing effective design ideas to increase store and sales volume.
MartinandOsa.com's "layer your own look" feature encourages users to build their own outfits by displaying products that go well together. Engines such as Baynote, Rich Relevance, Clever Set and Choice Stream elevate click streams, viewing patterns and past purchasing history to make personalized recommendations that enrich the online shopping experience.
Social Shopping
This innovation, popular with the Web 2.0 crowd, involves integrating the social networking experience with the shopping experience. Based on the input of others, users communicate about products, prices and deals, obtaining information and recommendations that would be hard to get from sales personnel in an offline environment.
Hayneedle has an innovative product offering called "Shop Together," which allows two people to co-shop a site from different computers in different locales.
Republic.co.uk uses Polyvore, a social networking application that allows people to create an outfit, show it off, and then make a decision based on other people's feedback.
Customer Loyalty
In the world of e-commerce innovation, loyalty refers specifically to techniques that are intended to reward a retailer's best customers and form long-lasting relationships. By simply incorporating subscription or widget features with incentives or offering products at a limited one-time-only low price, it is easy to continually keep customers happy and ensure their repeat business. A great example of this is Amazon.com, which offers its subscribers added bonuses for buying everyday items such as bulk coffee.
When choosing an innovative e-commerce solution, it is always best to keep in mind the following: You should strive to embrace the idea of breaking something, whether it's a business process or the notion of navigation, if you truly want to advance. Brainstorm ways to keep costs down with your innovations (think of the Gary V. example). Don't underestimate the power of processes as innovations, and don't forget to look to the real world for innovative inspirations.
After all, the helicopter was invented based on the spinning motion of a helicopter seed as it fell from a tree. Strive to translate what happens in the physical retail store into an even more rewarding virtual experience. Don't let yourself be discouraged by roadblocks placed in your path to innovation. Use testing to prove your ideas.
Most importantly, don't be left behind by a fear of the unknown. Embrace innovation, and see where it takes you.
---
Pete Sheldon
is a product manager
Elastic Path Software
, which provides a flexible Java-based e-commerce platform for enterprises.
---