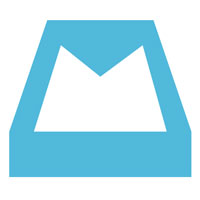 Dropbox, which acquired Mailbox last year, on Tuesday announced the availability of a Mac-only desktop beta version of the program. The beta is free, but you need a "betacoin" to download it. Betacoins are being emailed to existing users of the program, as well as people who sign up at the Mailbox website.
"We believe Mailbox is the fastest, most delightful email experience available," Mailbox spokesperson Laurel Toney told the E-Commerce Times. "It effectively reduces the amount of email you have to deal with, thanks to auto-swipe."
With auto-swipe, Mailbox can learn where you send particular messages after you swipe them for action and automatically send them there.
Swiping Madness
Desktop Mailbox has a number of new features not found in its mobile doppelgangers. For example, there's a draft mode that lets you work on a message across your devices — as long as you're logged into Dropbox when you access a draft. Mailbox users are given a free gigabyte of storage on Dropbox for their email.
Mobile users often forward emails received on their phones to a desktop client. Now that can be done with a swipe from mobile Mailbox to desktop Mailbox.
For faster processing of incoming mail, desktop Mailbox lets you select multiple items and act on them with a single swipe. It also has keyboard shortcuts for sorting mail for users who can't get the hang of swiping.
When a user begins composing a message, a window pops up in desktop Mailbox that emulates a sheet of writing paper. The idea is to help the writer to better focus on the message.
Mailbox's snooze feature, which allows you to delay action on a message until later, also has been incorporated into the app's desktop incarnation.
As with mobile editions of the program, Mailbox supports only Gmail and iCloud accounts.
Survival Strategy
Dropbox recently has made moves to lure users to engage more with its services for archiving photos and handling email.
"You want your customers to obtain all their services from you," said Rob Enderle, principal analyst at the Enderle Group.
"To do that, you need to be a comprehensive provider. Otherwise, someone that has a mail solution may introduce a storage solution and suddenly you find yourself without customers," he told the E-Commerce Times.
Dropbox's cornerstone business — online storage — is becoming a commodity market, noted Krishnan Subramanian, principal analyst with Rishidot Research.
"It is the user experience that is going to make or break storage companies. Dropbox's desktop strategy is aimed at giving a uniform experience across multiple devices," he told the E-Commerce Times.
"If third party services don't offer such a uniform experience, they will lose out to vendors like Google, Apple and Microsoft, who own the mobile OS experience," Subramanian said.
"If Box's trouble in the market is any indication, you need to have solid value added services on top of storage to succeed in the market," he added. "Dropbox is just doing that."
With the Net's largest storage providers — Microsoft, Google and Amazon — engaged in a war that's creating a "race to the bottom" for pricing, Dropbox needs to leverage its existing resources to expand its appeal to users.
"It's critical for Dropbox to find new outlets for service revenue that they can use their infrastructure and basic architecture for," said Charles King, principal analyst at Pund-IT.
"Mailbox is a piece of that," he told the E-Commerce Times. "Having a single app that can span multiple devices and make email easily and elegantly accessible is a valuable application for a lot of people."