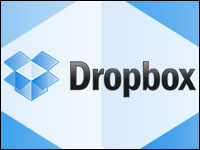 Microsoft on Tuesday announced a strategic partnership with Dropbox — only eight days after announcing unlimited cloud storage for Office 365 subscribers in a move widely seen as a frontal attack on Dropbox and Google.
The companies will integrate their services forphones, tablets and the Internet, so that users can access and collaborate on Office files either from Dropbox or Microsoft Office.
However, Dropbox has had several security problems, and that might be an issue.
"My experience with Dropbox is one-and-a-half years old. I installed Dropbox, examined how it did what it did, and immediately uninstalled it," Secure Channels CTO Robert Coleridge told the E-Commerce Times.
"The big flaw then, and it looks like now, is that they and most other similar [companies] rely on perimeter security — password authentication," he continued. "Perimeter security has become a joke."
What Users Will Get From the Teamup
Dropbox and Microsoft users now can access Dropbox from Office apps; edit Office files directly from Dropbox and sync them across devices; and share new or edited files from the Office apps using Dropbox's sharing feature.
The sharing feature will be available in the next updates to the Office apps for iOS and Android, which are due in the next few weeks.
Dropbox will make its application available on the Windows Phone and Windows tablet platforms over the next few months.
The Dropbox website and Office Online will be integrated on the Web by the first half of 2015.
All Microsoft Office users with a Dropbox account will be able to use the new capabilities.
Dropbox for Business customers must have a subscription to Office 365.
What About Harmony, Then?
Dropbox in April announced Project Harmony, a set of editing and collaboration tools for Microsoft Office. It's not clear what's going to happen to it.
Project Harmony "is about creating a collaboration platform, and connecting that platform to the tools that craft the content would seem to be a natural step," Rob Enderle, principal analyst at the Enderle Group, told the E-Commerce Times.
Why Microsoft, Dropbox Are Smoking the Peace Pipe
It may be that Microsoft decided to bow to the inevitable. Dropbox claims to house 35 billion Office files, and it is used by 80,000 companies worldwide. It's teaming up aggressively with partners, and Microsoft may have found it more desirable to collaborate than to compete.
Dropbox "is very much a common enemy of Google," Wes Miller, an analyst at Directions on Microsoft, told the E-Commerce Times. "This partnership gives both something to walk away with — and in the end, customers of both win out."
Dropbox "gets a first-tier integration point within Microsoft applications [and] Microsoft gets … Office users out of dedicated Dropbox fans, as well as promised Dropbox applications for Windows tablets and phones," he added.
Microsoft might be seeking to avoid further conflicts with European Union regulators, who have launched several antitrust probes against it, Enderle suggested.
"After the EU issues of the last decade, Microsoft adopted a much more aggressive policy with regard to interoperation and partnering," he pointed out. Microsoft gets "a potentially larger total available market for Office 360 and a hedge against someone using Dropbox as a competitive lever, and it's good PR to keep regulators happy."
Dropbox Security Issues
Intralinks in May found clickable URLs that opened up Dropbox users' tax returns, mortgage applications and other personal documents when it looked at data from Google Adwords campaigns that mentioned its competitors — Box.com and, yes, Dropbox.
Dropbox has had problems with the security and privacy of secret links.
Hackers last month claimed to have stolen nearly 7 million Dropbox usernames and passwords. Dropbox's response was that they had been stolen from unrelated services.
Also last month, a bug wiped some users' files from the Dropbox cloud.
"If folks are concerned about this," said Enderle, "they should encrypt their files before linking to the service."