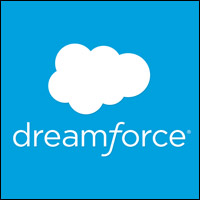 Salesforce has been very good at skating to where the puck will be, to paraphrase the great Wayne Gretzky. As a result, the company has a long line of firsts, beginning with its initial disruption and continuing through its early adoption of social media and analytics. So it's no surprise that it is pursuing some very different issues now than it did almost 20 years ago — or even five.
At this year's Dreamforce, Salesforce concentrated on exploring its values in the context of how it addresses its customers and their needs. The days of the event had themes of Trust, Innovation and AI, Equality, and Personal Empowerment, which is a smart approach in the current environment. But what is that environment?
It is fair to say that the CRM industry is in the late stages of its rollout. Beyond this point, the technology and its underlying philosophy will be so embedded in business culture that it will be taken for granted. It also is deep into commoditization — and, in fact, cloud computing is the ultimate commoditization.
Outlines of what happens next are already visible. A small group of large vendors will create a de facto oligopoly. As we saw with the relational database disruption, the oligopoly can shrink further until there are three or four players, most of which are not freestanding, but whose brands live on under the aegis of other larger corporations. If you need corroboration, see Geoffrey Moore.
Salesforce looks ultimately to be one of the last freestanding CRM vendors, which is one reason it has been innovating so furiously — and has grown at a 27 percent clip each quarter, according to its last earnings call and Jim Cramer's perceptive interview of Marc Benioff on CNBC.
The elements of Salesforce's continuing success were on display at Dreamforce and can be summed up under three rubrics: the aforementioned daily themes, advancing the technology, and making the technology as easy to use as possible.
1. Empowering Themes
You can summarize Salesforce's approach to its themes as empowering customers and employees in multiple ways. Salesforce knows there's a shortage of skilled labor that can use its products and thus create sustained demand, so it is doing something about the need before it becomes acute. Skating to where the puck is going.
First, it is broadening its potential customer base by reaching out to young people, women, minorities, and others sidelined from the tech revolution because they weren't able to attend a college or study the right courses.
Trailhead is a big part of the company's outreach to empower and enable users — from administrators who do not access the underlying code, to newly minted experts who can do almost anything with the product.
Salesforce also is pushing hard on the philanthropy angle by providing a system that brings together financial donors, organizations that need philanthropic help, and individuals who want to give back to the community.
Research shows that there's a hunger, especially among younger generations, for ways to plug into philanthropic efforts beyond donations. In my conversations with members of this community, including United Way CEO Brian Gallagher, it's apparent to me that as various industries continue commoditizing, corporate culture will be one of the key differentiators among members of the oligopoly. The Salesforce Philanthropy Cloud is a strong differentiator.
2. Advancing the Technology
Salesforce will always have a robust research and development element, but it is moving further and further from its roots in CRM. The platform, which enables customers to build and support virtually any business application, is a key element. It is the foundation for roughly 6,000 apps on the AppExchange, and the reason so many CIOs told me their first instinct is to interrogate the AppExchange before they commit internal resources to building something.
One fact I got from the AppExchange and Integration Cloud keynotes was that the average enterprise user of Salesforce has more than 1,000 apps, mostly from the AppExchange, to complement and fully customize their deployments.
A couple of years ago, IoT was the hot issue. While it still is very important, it has been joined in the spotlight by analytics, machine learning, and — with this Dreamforce — Einstein Voice, a technology that aims to make the software ever easier to use.
3. Making Technology Easy to Use
There's a great deal of overlap between this point and the first two. Einstein Voice is designed to make applications easy to use, even as it is an advancement on the technology toolkit. Trailhead, the online learning system designed to give people certified Salesforce skills that could leading to gainful employment, is another example of overlap.
Also at this Dreamforce, Mulesoft — an acquisition from earlier this year — made its debut as the Integration Cloud, which once again puts Salesforce in a leadership position. At the same time Dreamforce was on, Microsoft was holding its annual Ignite customer conference, where CEO Satya Nadella announced the Open Data Initiative. SAP and Amazon joined the initiative, which industry analysts largely deemed an attempt to blunt Salesforce's momentum. Rather than slow Salesforce, however, it might have exposed the three vendors' thinking as out of date.
The Open Data Initiative is billed as an attempt to standardize the consumer data model to make inter-process and inter-vendor application communication easier. However, Salesforce already had pre-empted much of the Initiative's impact with Mulesoft.
Mulesoft's approach is to enable better process integration through APIs, making it possible to link applications through its Anypoint platform, bypassing ineffective point-to-point integration and laborious data dumping. Users will be able to do much more with a GUI-level API tool than with homogenized data constructs, a clear sign that Salesforce is continuing to make its products easy to learn and use.
My Two Bits
All this not withstanding, Dreamforce is becoming too big for users to navigate, and a time is coming when users more actively will seek out specialized forums like Trailhead for developers or Connections, the marketing show.
Other shows that conceivably could draw significant attendance are still in their formative stages or possibly just emerging. Consider a pure tech show that deals with the platform, integration and IoT, for example.
Also, there are already think tank-like meetings on the sidelines, where executives discuss how best to leverage Salesforce's disruptions to advance their businesses. There might come a time when those meetings are split off too.
All this notwithstanding, Dreamforce packs quite a punch by delivering many ways for customers to stop swimming for a short time and lift their faces out of the water to evaluate their locations and destinations. Last week there was plenty to evaluate and much to recommend about Salesforce's vision.