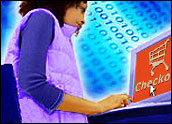 As I watch the world economy spiraling downward, I thank my lucky stars that I happen to work in one of the few industries that is expected to grow despite the downturn. Nonetheless, online retailers are going to face slower growth than we were all predicting even a few weeks ago, and the industry is being forced to completely reevaluate budgets and priorities. Suddenly the five big initiatives you had planned for 2009 are going to get cut down to two or three, and you'll be forced to make some hard and lasting choices about where to invest.
Almost every Internet retailer we have talked to is contemplating a major e-commerce replatforming initiative, which will consume many millions and many more months. As shopping experience experts, we've been called in to help strategize about how to improve the online user experience during renovations, but the harsh reality is that for the majority of these replatforming projects, the user experience on the replatformed site will be virtually identical to the original. The effort will stretch resources so thin that only after the new infrastructure is implemented will many retailers be able to focus on improving the shopping experience itself.
Bad to Worse
To compound the problem, shoppers are going to be making hard choices as well. As the economy worsens, marketing and advertising dollars will be cut back and the free ride that online retailers have been getting from general brand awareness campaigns will melt away faster than the Dow. The result is that brand loyalty — keeping the customers you already have — will matter more than ever. Every visitor to your site is precious and you should do everything you can to keep them happy and coming back for more.
So, how do you do this without embarking on a replatforming project or investing money and resources you simply don't have? Let's take a step back and look at the incredibly low average number of page views per visitor on a typical retail site. This shows that a huge percentage of your customers see only one or two pages and are gone (what we refer to as "one and done"). If you were a traditional shopkeeper and observed half of your visitors taking three steps into your store and abruptly bolting out, you'd likely think there was something greatly amiss. The fact that most of us have accepted such a high initial exit rate is truly a sign of the former age of excess. The golden rule of store-based retail is to entice your customers to come in and shop through interesting and attractive storefront displays, end-caps and in-store attractions. The golden rule of online retail should be no different.
Signature Experiences
Not surprisingly, the most pressing thing we are being asked to work on these days are what we call "Signature Shopping Experiences:" enticingly rich storefront displays that engage visitors at the first point of contact and pull them deep into your store. Highly personalized and unique sites capture mindshare and make a repeat and lasting impression. A number of retailers are embracing this much needed site redesign. The "Magic Shelf" on Borders.com brings a familiar and well-loved piece of the Borders in-store experience front and center on their home page.
In a similar vein, but with a very different metaphor and experience, the cell phone and plan shopping experience on the home page of Alltel.com makes the customer's experience more enjoyable and easier to use.
Lowe's spring microsite "Sunnyville U.S.A." was a fun and informative introduction to their spring merchandise, allowing users to shop for items like grills through the lives of various characters.
The apparel retailer, Martin + Osa, does a great job with its outfit creator, enabling shoppers to layer their own look.
Engaging the Shopper
All of these experiences are designed to convert the casual visitor into an engaged and focused shopper by creating immediate immersion and interaction with featured products. Traditional e-commerce sites are almost absurdly passive — they just sit there on the screen hoping the customer will start hunting for something to buy. In order to drive brand loyalty you need to actively push the products out in front and pull your shoppers in.
Building a compelling customer experience is contingent upon your understanding of your customers. That's no surprise. Knowing what engages them and keeps them focused and in the moment is the ammunition you need to encourage more page views and repeat visits. Think about what makes sense for the products you're selling. Study the dynamics of your physical store, if you have one.
What do your customers wear? How do they discover items they like? Are they down-to-business or inclined to browse? What music do they listen to? By answering these key questions, you'll start to see patterns and behaviors that will assist you in making site design decisions.
For the majority of you who are somehow surviving on decade-old infrastructure designed in the days of dial-up, the thought of soldiering on without that much needed replatforming may be disheartening, but the new post-credit economy forces us to rethink everything.
Customer experience and brand loyalty have become king, and a 12- to 18-month, multimillion dollar replatforming with no real improvement in the shopping experience will be extremely hard to justify. Now is the time to focus on a signature shopping experience that directly addresses customers' expectations. Play that ace and you will have a winning hand.
---
Joe Chung
is cofounder and CEO of
Allurent
, which helps companies design online shopping experiences.
---