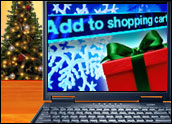 The holiday shopping season is rapidly approaching, but optimism is fading for many online retailers, with sales growth expected to trend negative through the remainder of the year. As frugal shoppers continue to cut back on discretionary spending, retailers have responded with deep discounts and special offers. These promotions will have varying degrees of success due to competitive pressures that are pushing down prices, as well as the explosive growth of coupon and comparison shopping Web sites.
The numbers are significant in many ways. Despite the growing popularity of online shopping, eMarketer projects such sales will fall 3.1 percent this year. Moreover, each time a customer placed items in a virtual cart only to walk away before purchasing, companies lost US$109 in sales, on average, according to PayPal's Checkout Abandonment study.
Online shoppers know that better deals are often just a click away, and Internet retailers must provide value beyond price to win their business. User-experience design improvements that are focused on meeting the needs of discount shoppers and retaining their interest throughout the purchasing process this holiday season are a smart way to gain a competitive edge. Following are some ideas that can still be implemented before the turkey is carved.
Incentivize More Than Once
Oftentimes, a retailer's special promotions are listed on the home or product page, but nowhere else, giving customers the opportunity to quickly lose interest. It's critical, then, for companies to highlight discounts and savings throughout the entire purchasing funnel. Price and messaging consistency on shopping cart and checkout pages are especially important.
Additionally, consumers who are confused about whether or not they will receive a discount will backtrack to product detail pages in an effort to validate savings — or they'll leave the site altogether. Retailers can prevent both scenarios by including original product price, total savings and percentage discount in the shopping cart, as well as through graphical symbols such as starbursts and sales tags that are displayed on other pages.
Offer Payment Choices
Credit challenges have reduced the buying power of many consumers who are hesitant to run up large amounts of debt or have lost access to lines of credit. Retailers who offer these shoppers a choice of payment methods are more likely to win their business. In fact, Javelin Strategy and Research believes such options will account for 31 percent of all online transactions by 2012.
When evaluating alternate payment methods, retailers should consider the demographics of their target audiences. PayPal is a good choice for younger consumers who typically don't have access to credit cards. Prepaid cards like Green Dot also enable consumers who don't have access to traditional lines of credit to purchase online.
Retailers selling luxury products can leverage services like Bill Me Later to extend credit at the point of purchase, increasing conversion rates and average order value.
Be sure to make shoppers aware of payment alternatives early in the shopping process. Site-wide messaging starting from the home page will let consumers know that a Web site is buyer-friendly.
Eliminate the 'Gotchas'
Surprise shipping and tax charges at checkout are a leading cause of shopping cart abandonment because of sticker shock that can occur late in the purchasing funnel. This presents a challenge, because shipping and tax charges are often unavoidable.
Retailers should reveal shipping charges as early as possible in the purchasing funnel — either by offering a standard flat rate or defaulting to the least-expensive option.
A shipping or tax calculator on the shopping cart page will enable users to see total payment due before entering billing information.
Promote Safe Shopping
Even though online shopping has become mainstream, concerns about the safety and security of online credit card transactions are still a leading cause of shopping cart abandonment. That same PayPal Checkout Abandonment study noted that 21 percent of customers who abandoned their cart did so because of security concerns.
Luckily, building an image of confidence and trust is a cart-optimization tactic that's simple to implement with minimal impact on IT resources. Symbols and messaging that consumers have been conditioned to associate with trust should be displayed with increasing prominence through checkout — e.g., badges (e.g., VeriSign); call number; live chat; policies; guarantees; awards; and customer testimonials.
Nudge Them Along – Nicely
After a consumer has reached the shopping cart page, a retailer's highest priority is to sustain momentum through checkout. Encouraging shoppers to take action involves a combination of visual cues and messaging.
Shopping cart and checkout pages should include descriptive page titles and indicate the number of steps in the checkout process.
The visual styles of buttons should emphasize primary actions (Checkout).
Also, any action on the page that could result in irrecoverable or time consuming errors should be removed (Empty Cart or Start Over).
Retailers can make it easier for consumers who leave a Web site and then return to complete an order by saving the content of a cart in a persistent cookie.
Drink Your Own Kool-Aid
Be sure to regularly stress test the site to look for ideas and clues on how to make the experience even better. Retailers rarely do this and understandably so — there's so much to do in maintaining the site.
However, companies can't rely on customers to point out issues and errors. The only clue many will give is when they don't complete the purchase and walk away altogether.
To this end, organizations should leverage their existing analytics program to identify trends — both good and bad — in order to respond accordingly. It's a matter of knowing what you don't know, for the opposite could be detrimental.
Consider this: A mere 42 percent of online retailers know their shopping cart abandonment rates exactly, according to MarketingSherpa.
All of this is not to say that a retailer must get mired in all details. Far from it. The trick is in knowing what to observe. If nothing else, focus on these areas:
Benchmark and monitor key performance indicators
Cart and order sessions
Average order value (AOV)
Visitor engagement
Isolate problem areas
Shopping cart page exit links
Form field abandonment
Checkout funnel retention
Expand focus
Attitudinal and competitive data analysis
A/B and multivariate testing
Retailers who make these small, yet impactful, user-experience improvements are demonstrating a clear understanding of customer needs with positioning to win in a challenging business climate.
In addition to short-term gains, these permanent site enhancements will produce benefits well into the future, and serve as a benchmark for future optimization efforts.
---
Charles Wiedenhoft
is the director of business planning and optimization for
Red Door Interactive
, an Internet presence management firm. Email him at
[email protected]
.