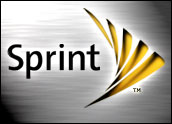 Citing national security concerns, the U.S. Department of Justice on Tuesday asked the Federal Communications Commission to put the brakes on the pending Sprint-Softbank merger.
The DoJ, FBI and U.S. Department of Homeland Security are reviewing the buy for national security, law enforcement and public safety concerns, according to a letter Justice sent to the FCC, which has regulatory authority over the proposed acquisition.
"We therefore request that the Commission defer action until such time as the Agencies notify the Commission of the completion of their review and, based on the results of such review, request appropriate action by the Commission," wrote Jennifer Rockoff, attorney advisor for the DoJ's National Security Division.
No statutory authority was cited in the letter to justify the examination of the merger by the DoJ, FBI and DHS.
The DoJ declined to provide further details.
The FCC also declined to comment for this story, noting it's agency policy not to comment on actions pending before the commission.
Routine Request
Softbank, too, declined to comment for this story.
Sprint, however, noted that it's not unusual for the DoJ to review proposed acquisitions of American telcos by foreign companies. Softbank is based in Japan.
"This is a routine request when working with the CFIUS agencies regarding national security,"Sprint public policy spokesman John Taylor told the E-Commerce Times. "We continue to anticipate that the transaction will be completed in mid-2013."
CFIUS, or the Committee on Foreign Investment in the United States, is made up of a number of federal agencies, including DoJ and DHS, that assess the impact on national security of transactions that could result when a foreign entity controls a U.S. business.
Sprint and Softbank announced their merger plan in October 2012: Japan's third-largest wireless operator would purchase the U.S.' third-largest wireless carrier for US$20.1 billion. Sprint stockholders would get $12.1 billion, and $8 billion would go into spending to improve the American company's balance sheet and build out its network.
Best Spectrum in North America
Acquisition by Softbank would be a shot in the arm for Sprint, whose fortunes continue to flag, said telecom industry analyst Jeff Kagan.
"Sprint has been trying to recover over the last several years," he told the E-Commerce Times. "They just have not been successful. AT&T and Verizon are growing rapidly — Sprint is not."
The influx of cash from Softbank would be what Sprint needs to exploit advantages it already has in the market, said Michael Morgan, a mobile devices analyst with ABI Research.
"Sprint has some catching up to do," he told the E-Commerce Times, "but let's be clear. What they need to catch up on is deployment of towers. When it comes to who's got the most and best spectrum, that's Sprint. It's sitting on a pile of the best spectrum in North America."
The Clearwire Pawn
Softbank has ambitious plans for global expansion. Its chairman and CEO Masayoshi Son has stated publicly that he wants the company to be one of the 10 largest in the world by market capitalization in 30 years. That's unlikely to happen without a strong U.S. presence.
Softbank "wants in on the U.S. marketplace, [and it] really has a lot of money and a lot of desire to make it happen," Kagan observed. "It sees Sprint and Clearwire as the quickest and easiest entryway into the U.S. market."
Sprint has a bid on the table to buy Clearwire for $2.2 billion. Opponents of that acquisition, which include Dish Network, have also asked the FCC to postpone action on the Softbank deal and reject Sprint's bid to acquire Clearwire.
Clearwire on Dish's Plate
Dish Network is especially interested in acquiring Clearwire, and it's offering a sweeter deal to the wireless broadband carrier than Sprint has proposed — $2.2 billion, plus $3.30 share. In addition to $2.2 billion, Sprint is offering $2.97 a share.
Clearwire is important to Dish because it can see the handwriting on the wall, according to Joel Espelien, a senior analyst with TDG.
Television is evolving into a service that is delivered over the Internet, he explained, and cable service providers are in a much better position to survive and thrive in this new environment.
"Satellite providers, like Dish Network, are inherently vulnerable," Espelien told the E-Commerce Times.
"If Dish were to buy Clearwire," he explained, "it would be an incredible coup for Dish Network and completely transform their strategic options overnight."