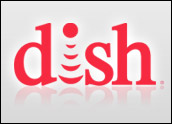 Dish Network set up a battle with SoftBank for ownership of Sprint after it bid US$25.5 billion for the company on Monday.
The bid consists of $17.3 billion in cash and $8.2 billion in stock. That works out to a combined premium of 13 percent over what SoftBank is offering.
The merger will create an industry-leading spectrum portfolio and make Dish Network the only company that will be able to offer customers a bundle of home video, broadband and voice services. It will also save $11 billion in costs, Dish Network claimed.
If Sprint accepts Dish's offer, its shareholders will get $7 per share based on Dish's closing price on April 12. Each Sprint share would be worth $4.76 in cash. Dish's offer is 18 percent more in cash. Sprint shareholders will get 32 percent ownership of the combined Dish/Sprint, compared to the 30 percent they'd get with Softbank's offer.
"Sprint Nextel today confirmed it has received an unsolicited proposal from Dish Network to acquire the company," read a statement that Sprint company spokesperson Scott Sloat sent to the E-Commerce Times. Sprint's board will evaluate the proposal and doesn't plan to comment further until the appropriate time.
"AT&T and Verizon already offer combined services and have done so for years," said Jim McGregor, principal analyst at Tirias Research. "If anything, Dish/Sprint would be the latecomer. It would make [the combination of] Dish and Sprint more competitive, but that does not guarantee success."
Dish Network did not respond to our request for further details.
Love That Spectrum
Sprint is buying Clearwire, a 4G network provider of which it holds just about 50 percent, for $2.2 billion. While the Clearwire purchase is not a condition of Dish's proposal, Dish expects that deal will be completed.
Clearwire's spectrum is also being pursued by Verizon Wireless, which on Monday offered up to $1.5 billion to buy spectrum leases from Clearwire, reported The Wall Street Journal.
"The two most valuable assets in the high-tech market are IP and spectrum licenses," McGregor told the E-Commerce Times. "And for communications purposes, it's all about spectrum."
For Better or For Worse?
SoftBank's acquisition of Sprint would be the better deal because that would make Sprint "a more competitive mobile broadband/cellular competitor," said Joe Hoffman, a principal analyst at ABI Research. "Dish Network would bring additional competing interests and priorities." Further, the track record of major acquisitions is "not so great."
Sprint "seems locked into a race with T-Mobile to the bottom in a price war, while AT&T and Verizon Wireless keep adding subscribers and increasing revenue," Hoffman told the E-Commerce Times. "Creating a credible plan with customer-friendly video could help break that spiral."
LTE broadcast mode will take off soon, and that will be a "good mobile play" for special events, he noted. Dish could "conceivably put any of the Dish Network content onto the mobile network, maybe even a special Dish Receiver, and bypass existing backhaul."
AT&T and Verizon wireless "do not have enough spectrum to compete with the awesome mobile video broadcast network that Dish and Sprint could pull off," Hoffman said. However, Sprint's acquisition of Clearwire must go through so that there will be enough spectrum for this effort.
If Dish loses out to SoftBank, "Sprint goes ahead with Plan A and becomes a scrappy aggressive mobile broadband company, and Dish looks for Plan C," he added.
T-Mobile And the Market
Dish might back off from pursuing T-Mobile instead because "the deal breaker is the spectrum" and T-Mobile doesn't have as much of that as Sprint does, Hoffman said.
"Before the Dish deal, it looked like we were heading for a period in which four legitimate network operators would compete — Verizon, AT&T, Sprint and T-Mobile," Rich Karpinski, a senior analyst at the Yankee Group, told the E-Commerce Times. "Regardless of how Sprint-Dish-Softbank and T-Mobile-MetroPCS play out, we likely will get to that scenario."
It's not yet clear, he added, whether or not consumers will benefit from Dish's acquisition of Sprint if that goes through.