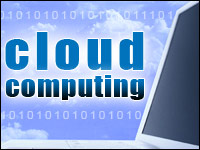 Though evidence abounds of cloud computing moving from the hype stage to successful adoption and deployment, many enterprises are still not clear on how to adopt cloud and make it part of their enterprise IT strategies.
This is in part due to a misperception about what cloud computing is and the number of myths that still exist today about the cloud. While many of the concerns about cloud computing were once valid, all have been addressed and overcome so vigorously that cloud offerings today are often more robust than what any large enterprise could provide on its own.
Why Enterprise Cloud?
Cloud is causing a fundamental shift in IT. Today, IT organizations spend 70 percent of their time delivering services, while the remainder is spent on strategic initiatives. Cloud turns those numbers upside down, enabling IT organizations to deliver IT as a Service — freeing them to focus on strategic business initiatives, while delivering increased service levels, increased business agility and reduced costs.
Delivering more with less has been an ongoing challenge for IT organizations. The business demands higher service levels. IT, however, isn't always funded to deliver. Cloud services offer a way for organizations to prioritize and reprioritize service levels, paying only for what they use, without having to maintain or incur upfront infrastructure costs. Cloud gives IT flexibility to re-appropriate resources as the business dictates.
Cloud computing alone will not create an agile business — but for the first time in a long time, it will make IT more flexible and more agile so it can respond more quickly to the needs of the business. Until now, IT has been working with fairly static infrastructures that are difficult and costly to change. Cloud computing removes those barriers and gives businesses the technical tools to become more agile.
Cloud also significantly reduces the cost structure of delivering IT services. 2011 is the year that "cloud economics gets switched on," Forrester predicts in a recent blog post. "Being cheap is good. We all know the basics of cloud economics — pay only for what you use — but the mechanism isn't the lesson; it's just the tool.
Cloud economics 101 is matching elastic applications to cloud platforms and moving transient apps in and out so their costs are constantly returning to zero. Cloud economics 201is designing and optimizing applications to take greatest advantage. Cloud economics 301 is knowing when and which cloud to use for maximum profitability."
What Is Hindering Cloud Adoption?
Cloud computing is delivering on its promise. However, there are still some doubts that are holding back adoption. The lack of standards, apprehension over security and control, as well as the human issues involved are all valid enterprise concerns.
Despite the efforts by the Cloud Security Alliance and other industry consortia, industry standards and best practices for cloud computing are a long way off. The market is still in its infancy and very fragmented.
Standards cannot be fully established and implemented until there is a critical mass of vendors and adopters reaching technical parity. Standards can only be established when markets cross the chasm and reach commoditized adoption.
"Don't let that hold you back from using cloud technologies, though," says Forrester, "as most are built on the backs of prior standards efforts. Existing security, Web services, networking, and protocol standards are all in use by clouds. And cloud management tools are doing their best to abstract the difference from cloud to cloud."
There are several industry consortia, such as the Cloud Security Alliance and the Trusted Computing Group, that are working on developing security frameworks for various cloud computing models. They are addressing new security challenges introduced by virtualization, but at the same time porting some of those best practices they have been using in the physical/dedicated infrastructure world.
In 2011, "cloud security will be proven but not by the providers alone," Forrester predicts. "Because cloud security isn't their responsibility — it's shared. The cloud-leading enterprises get this, and we have already seen HIPAA, PCI, and other compliance standards met in the cloud."
Probably the biggest inhibitor to adoption is the human factor. Cloud will displace skill sets within the IT organization and force a fusion of functions. We have seen this evolution happen with the adoption of virtualization, and IT organizations will continue to evolve with increased cloud adoption.
Getting Started
Cloud computing will eventually just be considered a part of the IT department's general plans for technological deployment. Here are three major steps that will get you there.
1. Develop a strategic road map — Understand your applications portfolio for existing set of workloads. Move applications that are not high security risks and learn from each tactical project. This will help you develop an overarching cloud strategy that is fine-tuned by lessons learned and the value gained from your tactical projects. Looking forward, plan for cloud-enabled IT for new applications.
2. Choose a partner — This is one of the most important decisions that you will make, so choose carefully. Look for a partner that has extensive application expertise as well as cloud expertise. Partners that understand what it takes to run your ERP, financials and messaging applications will have applications experts on staff that will be able to scale quickly and help you transition seamlessly.
Look for a partner that offers a set of Cloud Enablement Services (CES) to ease and accelerate migration to the cloud that include needs assessment, application on-boarding, tools to migrate on-premises environments to the cloud, ability to lock down environments for staging, ability to quickly cut over proven environments to production environments, and most importantly — responsive customer support.
3. Shift the Culture — IT is at an inflection point. Cloud computing will become pervasive, and it will ultimately displace people without the skill sets needed to evolve to this new paradigm.
The cloud also provides turn-key infrastructure for departments and business units that feel IT is not meeting their needs. These organizations will now have the resources to go "rogue" and go around IT and directly to cloud providers to meet their need — but this is to the detriment of the entire company. Companies will lose economies of scale, put data at risk and risk compliance.
The solution is for IT to embrace the cloud, partner with applications experts, and deliver nimble and flexible IT services to meet the business needs.
---
Denis Martin
is executive vice president and CTO at
NaviSite
.