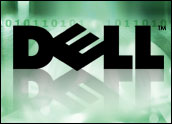 A few short months after killing off its Streak 5 and Streak 7 tablets, Dell is apparently discussing plans to make a comeback to the tablet market later this year.
The company's Chief Commercial Officer Steve Felice told Reuters that Dell has been lying low and learning from competitors' mistakes.
"I've known Steve Felice for about a decade, and he's one of the strongest managers at Dell," Rob Enderle, principal analyst at the Enderle Group, told the E-Commerce Times. "He's very pragmatic, so if he's behind this, it should at least be interesting."
However, Dell could be the stalking horse for Intel, which is pushing hard to crack the mobile market.
"The company to watch in terms of both tablets and smartphones is Intel," said Mark Stahlman, managing parter at TMT Strategies. [*Correction – Jan. 12, 2012] "They're not going to allow ARM to dominate the tablet or the smartphone marketplace, and they'll work with their close customers, including Dell, to try to make sure they have a stronger position."
Dell did not respond to requests for comment for this story.
What Dell Might Be Planning
Dell's Streak tablets were enterprise-focused, and the company plans to launch its first consumer tablet later this year, Felice reportedly said.
That remark, however, left some observers who thought the Streaks were consumer-focused nonplussed.
"If the Streaks were enterprise-focused, that's news to me," Enderle said. "I have both products, and they are typical Android consumer products."
Dell did launch the Streak 10 as a business and consumer device in July, but this was released in China and never did make it to the United States.
The company's looking at both Android and Windows 8 as possible operating systems for its putative new tablet, and Felice reportedly said he prefers Windows 8's touchscreen capability.
Nyah, Nyah, We're Smarter
Vendors other than Apple who introduced tablets last year failed, Felice said, and Dell's lying low because it's being careful how it re-enters the tablet market and spending its time building up the overall ecosystem.
However, 2011 ushered in at least two other successful tablets: the Samsung Galaxy and the "even more successful" Amazon Kindle Fire, Enderle remarked. "The Galaxy was an iPad knockoff and it is the Fire that showcases the direction that a vendor needs to go to be successful."
Dell needs to assure the full user experience, and this might be "a bit easier" with Windows 8, but if it's going to continue with Android, they "need to truly own and assure a great user experience like Amazon did," Enderle suggested.
However, creating a back end system that's as good as Amazon's "won't be trivial for anyone, and OEMs will tend to resist this level of effort," Enderle contends. "So [Dell] now knows how to win, but the question is whether they'll resource this adequately to win."
Had it been anyone other than Felice running the show, "I'd say there's little chance, but Steve is pretty driven, so that increases the odds," Enderle opined.
Will Intel Be the Deus Ex Machina?
Dell may not have to go it alone in the tablet market if, as some observers suspect, it's fronting for Intel.
"Over the course of 2012 and 2013, you should expect Intel to be very aggressive in both the tablet and smartphone markets with partners including Dell," TMT's Stahlman told the E-Commerce Times. "It's a chess game, and the people who are great at playing chess are Intel."
The chip giant has already fired another salvo in its battle with archrival ARM. Intel CEO Paul Otellini announced a multi-year, multi-device strategic relationship with Motorola Mobility and a handset by Lenovo based on the Intel Atom processor at CES on Tuesday.
Otellini highlighted the Intel Atom Z2460 platform, previously known as "Medfield," which was specifically designed for smartphones and tablets.
The executive said Intel will raise the bar on tablet experiences by offering compatibility with the millions of existing applications and devices in the market; an instant-on, software and apps experience; and by supporting Microsoft's Metro user interface.
---
*ECT News Network editor's note – Jan. 12, 2012:
The original published version of this article identified Mark Stahlman as a
Gartner
analyst. In fact, Stahlman is managing parter at TMT Strategies.