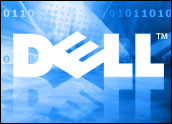 NTT Data on Monday announced in a regulatory filing that it has agreed to purchase Dell's IT services business for just over US$3 billion.
Dell reportedly agreed to the sale to help finance its pending $67 billion purchase of EMC.
It has 28 bankers underwriting $10 billion of its financing package for the deal, which began with eight banks, but "Dell reported in previous public filings that it would consider divestitures as it worked to finalize its acquisition of EMC," Dell spokesperson David Frink pointed out.
The deal with NTT is expected to close later this summer, subject to closing conditions and regulatory approvals, he told the E-Commerce Times.
"This is not a consolidation, but a marrying, or alignment, of our portfolios and vertical presence," said John McCain, CEO of NTT Data.
Upon the transaction's completion, Dell Services' customers "will gain access to an impressive array of industry-leading and differentiated solutions," noted Suresh Vaswani, president of Dell Services.
What the Deal Involves
Dell Services provides infrastructure, cloud, application and business process outsourcing services and is strong in the healthcare and life sciences, banking, financial services and insurance industries.
The deal will expand NTT Data's BPO capabilities, especially in the healthcare and insurance industries, NTT said. Its infrastructure platform also will benefit as it adds Dell Services data centers in the U.S., the UK and Australia to its 230 data centers worldwide.
The deal does not involve SecureWorks, Dell's Frink said.
The deal "is a win-win for both companies," observed Andreas Scherer, managing partner atSalto Partners.
NTT is looking for growth opportunities outside its domestic market, while Dell's IT services unit is "a well-run operation," he told the E-Commerce Times. "Given the high-quality customer base, the risk for NTT is manageable," and Dell Services "fits well with NTT's core competence."
The purchase "is in line with [NTT's] purchase of Dimension Data Holding and Keane," Scherer added.
Meanwhile, Dell "has to deleverage in order to handle the EMC acquisition," and "divesting from its IT business is a first step in a series of moves to improve its balance sheet," he noted.
Asian Expansion
"NTT wants to move out of Asia more aggressively, and this would appear to be a ready-made way to do so," suggested Rob Enderle, principal analyst at the Enderle Group.
Dell Services was acquired from Perot Systems to give Dell the services scope it needed, he told the E-Commerce Times, and "because it was separate and never deeply integrated, it can now be spun back out to help raise cash for the [EMC] acquisition and lower the resulting debt load."
The deal "could turn out to be surprisingly lucrative for both firms," Enderle suggested, because Dell-EMC "will be for larger enterprises and use distribution partnerships for midmarket with regard to services, and NTT might be one of the larger partners."
NTT "will help Dell-EMC move more aggressively into Asia, and Dell will help NTT expand out of Asia," he added.
Impending Lawsuits
Dell has been slapped with at least three lawsuits over its planned purchase of EMC.
One is a consolidated suit comprising 11 actions filed last year, and another was filed byTheGrantLawFirm, which did not have a client but was seeking a lead plaintiff for a class-action lawsuit to block the deal.
"Moves like this attract law firms that have learned how to use the legal system to enrich themselves," Enderle noted. The fact that TheGrantLawFirm "doesn't even have a representative plaintiff yet indicates this is simply an effort to get Dell to write them a check so they go away."
Dell doesn't comment on pending litigation, Frink said.