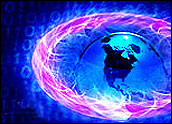 I want to thank CTIA for inviting me to be a judge in its annual wireless competition. The winners will be announced at this year's CTIA 2013 starting May 21 in Las Vegas.
I was looking for what's new, earthshaking and transformative, and I was very impressed with many entries. I think you will be as well.
Every few years there is an earthquake in the wireless industry — something new that redefines and transforms everything. The latest happened six years ago, when the iPhone and Android were created. Now they lead. The entire smartphone sector has rapidly grown since then, and technology has advanced at an accelerated pace.
Sorting through all the entries started me thinking. Perhaps we don't recognize an earthshaking technology when it is first introduced. Perhaps in the early stages, it's just an interesting idea. Great ideas that change the industry take time to develop. Then suddenly they pop up on everyone's radar, and we think they're brand new.
Snowball Effect
When the first iPhone came out, we were excited, but the industry had not changed. Apple still had lots of bugs to work out. There were only a few apps. Wireless Internet speeds were not fast. Remember, the first iPhone was really very similar to RIM's BlackBerry smartphones. Apple gave the concept a twist, but the iPhone didn't change the industry overnight. Neither did Google's Android operating system when it debuted on the T-Mobile G1. It had plenty of bugs.
However, over the next couple of years, everything started to come together for these new and innovative products. The iPhone and Android OS were improved and continued to advance. Android started showing up on a variety of handsets and networks. Apps in the marketplace rose from a few hundred, to hundreds of thousands. Both the iOS platform and Android have more than 800,000 apps available today.
Today the smartphone market looks completely different from six years ago. It is fast-growing and innovative. It affects carriers, handset makers and app makers. However, we didn't think this way about this segment from day one, did we? No, we watched it develop over several years. So when judging CTIA entries, I needed to keep that in mind.
Award categories:
Enterprise — products and services, including software and hardware, used to deploy wireless technology in the enterprise;
Infrastructure — products and services used in the deployment of a wireless network;
Mobile Apps — applications marketed and sold to consumers;
Mobile Consumer Electronics — handsets, Bluetooth accessories and other wirelessly enabled electronic devices; and
Crowd Favorites — "Online Pick" and "Best in Show."
Vast Reach
Every year that I have attended the CTIA show, I've been overwhelmed with new and innovative technology. Yet from all of this innovation year after year, only a few ideas really catch on and change the industry and our lives.
Think about the current wave of innovation sweeping across the wireless industry. The wireless business is reaching far beyond traditional wireless services. Sure, networks are expanding, handset makers are growing, and the number of apps is increasing, and that's where our brain goes when thinking about the market. However, many other industries — including automotive, healthcare and retail — are taking advantage of wireless innovations as well. This is one of the hottest new trends, and it will be all we are talking about in coming years.
Categories in this year's competition include automotive, location-based services, navigation and safe driving. Items include the Chevrolet MyLink; Cobra iRadar ATOM; Telenav; Siri eyes free integration by General Motors; and the Verizon VZ Navigator powered by Telecommunications Systems on Windows Phone 8. Doesn't this remind you of other automotive innovations like the Ford Sync?
Handsets include the new HTC One, LG Sprint 4G, Doro PhoneEasy, Blackberry Z10, Samsung Galaxy S4, Nokia Lumia 920, and Samsung Galaxy Note II.
Wireless is key to areas like security, fraud and privacy; green telecom and smart energy solutions; machine-to-machine communications; sensors; RFID; and NFC. It's integral to mobile commerce, including payments, banking, shopping and much more.
Tomorrow's Promise
Yes, wireless is expanding far beyond traditional smartphones. In the healthcare industry, there are apps that can keep in constant contact with your doctor as you update your readings throughout the day. Walking into a retail store, you are recognized and greeted and sent personalized coupons and offers. Passengers in a car can surf the Web on a dashboard screen or on a screen mounted on the back of a headrest — and there's much more.
On the network side are companies like AT&T Mobility, Verizon Wireless, Sprint Nextel and T-Mobile. Don't forget all the innovative handset and app makers. Plus I fully expect new handset makers to enter the marketplace, like Lenovo and others. What, you didn't think Apple and Google would be the only non-wireless companies to enter and lead the wireless space, did you?
We are just in the very early stages in this exciting transformation. There is so much innovation all around us. All we really have to do is pick a direction and run. This means there is great opportunity for workers, customers and investors.
The annual CTIA show is always one of the most exciting events of the year in the U.S. wireless industry. Enjoy this year's show. Just keep your eyes open and your mind clear, and imagine what tomorrow will bring. The real opportunities will be hiding in plain sight.