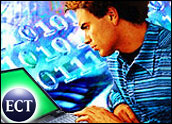 A popular online community for selling goods and finding jobs and housing isdiverting US$50 million to $65 million annually in classified advertising fromnewspapers in the San Francisco Bay area, according to ClassifiedIntelligence, a consulting firm in Altamonte Springs, Florida.
The firm released a report this week, a copy of which has been obtained byTechNewsWorld, consisting of articles and essays about Craigslist, an onlinecommunity that began in the Bay area and has branched out into more than 70U.S. cities as well as several metropolitan areas overseas.
In one of the report's essays, Bob Cauthorn, who used to run interactivemedia operations at the San Francisco Chronicle, noted that in one weekalone in November, Craigslist had 12,200 paid and unique job listings,compared to 4,900 for the online editions of the Chronicle, Oakland Tribune,San Jose Mercury News and Contra Costa Times.
Migrating Ads
"The net financial impact of the migration of so many jobs to Craigslist issomething on the order of $50 million to $65 million lost to printnewspapers each year," Cauthorn wrote.
He painted a similar picture for rental advertising. At any moment in time,there are more than 15,000 Bay area rentals posted on Craigslist. During thetarget week in November, the Chronicle had 2,500 online rental postings andthe Mercury News 2,990.
"That is a far cry from 15,000," Cauthorn noted. "If you were looking for arental in the Bay area, why would you go anywhere but Craigslist?"
Newspapers Can Be Ignored
Chronicle spokesperson Yung Ahn told TechNewsWorld the newspaper hadn't seenthe Classified Intelligence report so could not comment on its contents.
Craigslist uses a combination of free and paid postings to drive traffic toits city sites. In the Bay area alone, it has 500,000 visitors and 150million page views a month, according to Classified Intelligence.
"In the Bay area," Cauthorn wrote, "if you're looking for a job, a house, anapartment; anything to put in that house or apartment; basically, if youwant anything a classified market can provide, you don't need to go anywherebut Craigslist. Indeed, if you want to be sure you've seen it all, you mustuse Craigslist. And you can pretty safely ignore the print newspapers."
Craig Delivers
The former Chronicle executive contended that Craigslist is so effectivethat even its competitors use it when they're looking for talent.
"When the Chronicle's human resources department needs to fill jobs for thenewspaper, it frequently advertises on Craigslist because its ownrecruitment ads deliver unsatisfactory results," Cauthorn wrote. "KnightRidder Digital, down the road in San Jose, also recruits through Craig's.You advertise where you'll get results. Craig delivers."
Service Obsession
Cauthorn explained that on its surface, Craigslist is indistinguishable fromother similar sites on the Web. What sets the organization apart from thoseother sites, though, is its customer service.
"Every morning, founder Craig Newmark, CEO Jim Buckmaster and the 12 otherpeople behind the site awaken and try to help their customers get on in theworld," he wrote. "Craigslist just works for customers. Brilliantly."
To say Newmark takes customer service seriously is an understatement. "Mytitle is customer service rep and founder," he told TechNewsWorld. "Idemoted myself from management, after getting people who are better managersthan me. It's part of my commitment to do customer service forever forquality purposes."
Moral Compasses
Success like Craigslist's — Classified Intelligence principal founder Peter M. Zollman estimates the service will gross $10million this year and $14 million in 2005 — is bound to attractattention, and money. This summer, eBay, a publicly traded company, garnereda 25 percent stake in the folksy outfit.
Asked if that move by eBay had any impact on how Craigslisters perceivedtheir community, Newmark responded: "At first, there was some skepticism,which is a good thing. And now, people see that the news is that there's nonews. We haven't changed the way we do things.
"Both companies have a pretty good moral compass and our adherence to ourmoral compasses reinforces each other," he added.
Although the Classified Intelligence report focused on Craigslist's impactin the Bay area, Zollman asserted that the service has had an impact inother cities, too. "The only place that we quantified it was in the Bayarea, but it is having a significant impact on employment advertising inlots of markets," he said.