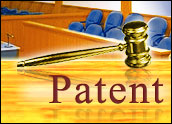 Apple must pay patent licensing firm Smartflash US$532.9 million for infringing three patents.
U.S. District Judge Rodney Gilstrap, who presided over the case in Tyler, Texas, ordered Apple to pay the penalty after a federal jury in Texas found that the company's iTunes software infringed Smartflash's patents. The jury took eight hours to decide Apple willfully used the patents without consent.
Smartflash sought $852 million in damages, arguing that it was entitled to a portion of the revenue from the sales of Apple's devices and computers that are used to access iTunes. Apple countered that the patents were worth no more than $4.5 million.
Tyler-based Smartflash sued Apple in May 2013. It claimed Apple's iTunes software infringed its digital rights management patents related to accessing and storing downloaded songs, videos and games.
Apple sought to have the court reject the lawsuit on the basis of invalid patents. That effort failed.
"Smartflash is very pleased with the jury's verdict in this case confirming that Apple devices designed to use the Apple iTunes Store and App Store infringe Smartflash's patents…I think the decision is attributable to us focusing on the facts, and the jury seeing through Apple's arguments," Bradley W. Caldwell, lead counsel for Smartflash of the firm Caldwell Cassady & Curry, told The E-Commerce Times.
Appeal Planned
Apple has pledged to appeal, which seems to be standard operating procedure for the company. Apple is trying to disparage Smartflash in the media for some reason, which makes little sense, said Caldwell.
"They brought witness after witness to speak in this case who had not even seen fit to properly read the patents at issue in the case, which seems far worse from my view," he said.
Apple expressed a different view. It faulted Smartflash for its behavior:
That company makes no products and has no employees. It also creates no jobs and lacks any US presence. Smartflash is exploiting the patent system to seek royalties for technology Apple invented, according to a statement issued by Apple spokesperson Rachel Wolf.
"We refused to pay off this company for the ideas our employees spent years innovating, and unfortunately we have been left with no choice but to take this fight up through the court system. We rely on the patent system to protect real innovation, and this case is one more example of why we feel so strongly Congress should enact meaningful patent reform," according to Wolf.
Award Not Set in Stone
Should Apple appeal the judgment, the courts will probably modify the ruling in some fashion, according to patent attorney Raymond Van Dyke, principal at Van Dyke Law.
"A willfulness award indicates that some form of wrong was done to [a] plaintiff, such as where a defendant, aware of the plaintiff's patents, nonetheless proceeded to infringe — where the risk of a lawsuit was deemed a cost of doing business. With the enormous value of iTunes and the considerable profits involved, this is a possibility," Van Dyke told the E-Commerce Times.
It is sad that the Apple spokesperson, in wake of this huge trial verdict, denigrated the patent system. Labeling all patent owners trolls is getting tiresome — and so is the demand for further patent reform, he added.
IP Ownership Issue
Smartflash's lead attorney said the jury worked hard throughout the trial and paid close attention to the facts and the judge's instructions on the law. Ultimately, the jury saw through Apple's arguments and reached the right result.
"The jury's verdict provides well-deserved and long-overdue recognition for our client," said Caldwell.
Innovation does not rest solely with large companies, noted Van Dyke. Apple is a hugely innovative company. Individuals, small companies and universities have ideas too — but often lack the means to leverage those ideas in the marketplace.
"Licensing companies help these small inventors compete against the large corporations, and the large corporations categorically label them, as well as anyone suing them, patent trolls," Van Dyke said.