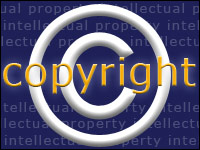 In the aftermath of the Watergate scandal in the 1970s, state and federal governments moved to become more open, and the Internet has made the achievement of transparency even easier.
Information is now available to the general public on government websites or from federal agencies in response to requests made under the Freedom of Information Act (FOIA). Many states have open records laws (like the Texas Public Information Act ) requiring a similar provision of information on the state level.
Court Filings Are Public Documents
Lawyers file documents electronically in most federal courts using a system known as PACER, and in many state courts using a variety of systems. In Texas, for example, an eFiling System was instituted by the Texas Supreme Court Judicial Committee on Information Technology (of which I was the founding Chair, and continued in that role for 12 years).
As a result, the federal and state courts (and clerks of courts) maintain electronic copies of those pleadings. Under our open government, anyone can get a copy — if not filed under seal for confidential reasons — for some nominal fee, or for free. Interestingly, the author of the legal filing does not control access to the filing or the distribution of copies.
How Does the Copyright Act Protect Authors of Legal Documents?
The 1976 U.S. Copyright Act predates the advent of widespread use of the Internet and social media, and Internet-based copyright infringements. In 1998, Congress passed the Digital Millennium Copyright Act (DMCA), but most of the cases dealing with the DMCA are copyright infringements arising from YouTube, music, movies and the like.
Yet under the Copyright Act, the moment the author creates a work, it is deemed protected by copyright without any further action by the author. Unless the author assigns his or her rights to another, the author retains the copyright.
When lawyers draft pleadings and briefs, they clearly appear to be the authors under the Copyright Act. Merely filing the papers in court does not appear to deprive them of their copyright.
The public court system appears to have an implied right to distribute papers filed in lawsuits, related to those suits. Probably even the opposing parties in lawsuits have the right to make copies to provide as exhibits to papers filed in response, and to share with clients and expert witnesses.
The question is, do commercial businesses have the right to copy documents filed in court and share these documents for commercial gain? That question may soon be answered.
Class Action Lawsuit Against West and LexisNexis
Two lawyers filed a class action suit against West and LexisNexis for violating the copyrights of authors of court filings. The lawsuit filed in Federal Court in New York City on Feb. 22, 2012 by Edward White (of Oklahoma City) and Kenneth Elan (of New York) starts with a description of the case:"This is a copyright infringement action against West and LexisNexis based upon their unabashed wholesale copying of thousands of copyright-protected works, created by, and owned by, the attorneys and law firms who authored them."White and Elan also allege that"West and LexisNexis have engaged in wholesale unlawful copying of attorneys' copyrighted work, bundled those works into searchable databases, and sold access to those works in the form of digitized text and images for huge profits…."
Is this case appropriate for a Class Action?
The first step in this lawsuit will be for the Federal Court to establish whether White and Elan can actually claim a class of plaintiffs for this case. White and Elan seek court certification of a class that includes"…all attorneys and law firms … that authored works … that are contained in the Defendants searchable databases.
If the U.S. District Court certifies the class, the lawsuit can proceed.
Can West and LexisNexis Rely on Their User Contracts?
The West (owned by Thomson Reuters) Terms of Service (ToS) grants its users a license to the content of materials, but there are limits found in West's Public Records Privacy Statement that "All data in the WestlawNext, Westlaw Classic, and CLEAR (Consolidated Lead Evaluation and Reporting) public records databases are supplied by government agencies and reputable private suppliers.
Further, West defines Public Records, Nonpublic Information, and Publicly available information, and also has a Notice of Copyright and Trademarks that states that "MATERIALS IN THIS WEBSITE ARE PROVIDED 'AS IS' WITHOUT WARRANTY OF ANY KIND." So in plain English, West users have no promise that West has the right to the content at all.
The LexisNexis (a division of Reed Elsevier) ToS are much like those of West. LexisNexis also has a separate Statement Regarding Copying, Downloading and Distribution Of Materials From The Lexisnexis Services, which includes specific provisions dealing with whether the "fair use" provision of the Copyright Act may apply.
But is indexing and making copies of such works actually "fair use"? Fair use applies when a copyrighted work is used for certain noncommercial purposes, such as in a research paper or in giving a lecture at a university.
Soon after White and Elan filed their lawsuit, Don Cruse, in his Supreme Court of Texas Blog, shared a thoughtful opinion on why he does not support White and Elan's position on policy grounds, and he offered to opt out of a class action. He suggests this case probably will turn on the question of fair use.
Some Conclusions
This lawsuit, if fully adjudicated, may result in judicial or subsequent legislative redefining of public documents, at least as filed in courts.
Of course, there is a long way to go. If the court does not certify a class, each individual author will need to separately sue West and LexisNexis and other services, even if White and Elan win on their copyright infringement claims.