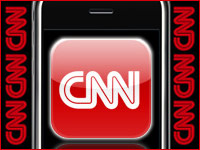 As far as exclusive interviews go, you could do a lot worse than getting Herman Cain, and a lot worse than getting him on Nov. 28.
That was, after all, the day that a woman unleashed accusations of a 13-year affair with Cain, the third racy allegation levied against Cain in a matter of weeks. And those charges were but part of the Cain saga.
There was also the Nov. 15 Libya gaffe, when Cain seemed to forget not only what had happened in Libya, but also whether or not he agreed with Barack Obama's handling of the situation (however it was that Obama handled it, a nuance that also proved elusive).
Another twist: That brain-freeze happened mere days after Cain's short-lived ascension to the top of the GOP polls.
Cain's was perhaps the most bizarre campaign in a Republican field chockfull of bizarre campaigns. And the oddity that was his candidacy climaxed on Nov. 28 in a made-for-TV confluence of storylines — accusations to deny, gaffes to explain, sinking poll numbers to buoy.
Video Sharing
CNN landed the interview. Cain was live and in-person on Wolf Blitzer's "Situation Room," sitting face-to-face with CNN's most recognizable personality. This provided CNN with one of the biggest interview coups of the campaign. Surely those who missed it live would flock to CNN's website to see what Cain had to say, and CNN's advertisers would be accordingly smitten with the deluge of eyeballs.
If, that is, the eyeballs came to CNN. Because despite the exclusivity of CNN's interview, there was nothing exclusive about where people watched it. Within hours, the interview had diffused into nooks all over the Web.
The Los Angeles Times plucked the video for its website, as did Gawker.com, where it appeared under the headline, "Herman Cain Accuses Woman of Accusing Him of Having An Affair." The video was also available at Huffington Post, which doubled-dipped on CNN's work by turning part of the Blitzer interview, about the Libya gaffe, into another story altogether. And there was, of course, the option of watching the interview on YouTube, be it on CNN's own YouTube channel or a handful of others.
CNN's exclusive interview even turned up overseas. The Telegraph in the United Kingdom had the video, as did The Manila Paper in the Philippines.
CNN's exclusive was, by the end of the day, one of the most unexclusive exclusives in the history of American politics.
Business Codes
But if CNN is worried about hoarding material, it certainly isn't showing it. And neither are its media-giant brethren, from Fox News to MSNBC to Viacom. Instead of walling off their material, including exclusive interviews, they have adopted a nearly opposite approach.
Needless to say, these outlets offer their content at their own websites. But right alongside, they offer codes to embed the material anywhere one sees fit, thus making it as easy as a couple clicks and a couple seconds to put an outlet's content smack-dab in the middle of another website. How easy is it? This took three seconds:
So it's not just that media outlets are allowing the content to be disseminated elsewhere — they're facilitating it, encouraging it.
In the case of CNN, the biggest interview get of the season needn't be watched on CNN's networks or at CNN's website. Which raises the question: What good is a banner ad on CNN.com if people can get the same content somewhere else? What good is a 30-second spot on "The Situation Room" if Blitzer's interviews are immediately, virally spread into every corner of the Internet?
It turns out, though, that losing a monopoly on content can equal a win, both for the outlet and its advertisers.
"It's an opportunity that's been created by a challenge," said Eric Franchi, cofounder of the Internet advertising agency Undertone. "You'd be surprised that even some of the biggest websites don't get enough traffic to monetize the cost of producing the content, and they don't get the chance to sell that content. So the response to that is syndicating content out to the broader Web."
No doubt, CNN (and Fox and MSNBC and so on) would just as soon you imbibe their products from one of their own platforms — be it the television station, website, YouTube channel or phone app.
In this age of diffusion, though, hoarding content is not always possible. And instead of swimming against the current, media outlets and advertisers are playing right along.
"If a video originates from your site," said Doug Bruso, from the Internet marketing and advertising firm HTP Company, "then basically you can think of that video or that article as a page of your website that you've torn out and thrown to someone else. So you have one page of your website that is spread around the Internet everywhere. You're basically spreading your user base out over a bunch of different websites."
In other words, truly exclusive content is racing toward extinction. And outlets, advertisers and consumers are adapting.