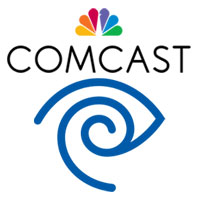 What's most unexpected about the acquisition of Time Warner Cable is that the buyer is Comcast. Will the regulators give their blessing or block the deal? If approved, what changes can we expect as investors, customers and workers? If it is not approved, then what comes next?
The cable television industry is completely different today from 10 years ago. This business model originally was set up with one company offering service in each market. There was no competition — the same way the local phone business was operated.
Over time, several serious problems developed. One was that customer care was terrible. Without the risk of losing customers, cable television companies didn't take good care of them, and service was terrible.
Do you remember the old TV comedy Laugh-In, with Lily Tomlin playing Ernestine — a telephone operator with a sour attitude? She would sit in front of a terminal and dial up customers — "one ringy dingy, two ringy dingys."
Most phone customers could relate — they'd had their own unfortunate experiences with phone company employees like Ernestine. The Baby Bells had a lousy reputation — and did we ever complain about phone service. Back then, they faced no competition, though, so they didn't care.
In fact, one of Ernestine's favorite lines was "we don't have to care — we're the phone company." Well, that's the line cable television employees could be using today.
Merger Madness
Then change came. In the early 1990s, the telephone companies woke up. They saw competition coming, and over the years, they transformed themselves. Today's phone companies take great care of their customers. Are they perfect? No — but customers today are very happy with most telephone companies' service.
The cable television industry is following the same path. Cable companies are beginning to recognize there is a customer care problem. They are improving their relationships with customers, but they have a long way to go.
Companies like Comcast, Time Warner Cable and others are losing customers and market share to the new competitors like AT&T U-verse, Verizon FiOS, CenturyLink Prism, and satellite-TV players DirecTV and DISH Network.
As the cable television industry tries to deal with this new competitive pressure, merger mania has begun. Ten or 15 years ago, the cable-TV industry was full of small competitors. Then Comcast acquired AT&T Broadband, the largest cable TV company in the United States.
Today there are fewer and larger cable television competitors. However, they are still losing business and market share — and the merger wave continues.
The Comcast, Time Warner Cable deal is attracting a great deal of attention because these companies are No. 1 and 2, and the deal affects so many customers and investors.
Regulators still have to weigh in. One line of thought was that Comcast never would be allowed to acquire Time Warner Cable. No. 1 acquiring No. 2 is never allowed. On the other hand, these two companies are not really competitors. They operate in different markets.
So a merger may not change the competitive landscape. It could, however, change the power structure going forward.
Perhaps regulators will approve this merger. However, Comcast would have to agree to concessions — and that's the sticky part.
Investors Rule, Customers Drool
Among those conditions might be a requirement to take better care of all customers — not just the top-of-the-line customers who buy all the new services, but all customers — even basic service customers. The company would have to increase lower-cost options and let the customer choose.
The cable television customer pie has many slices, and each slice wants something different. Some want everything and are willing to pay for it, while others want a basic package and want to pay less. Some simply can't afford to pay much each month for cable television.
I don't know if senior management at Comcast understands how unhappy many of its customers really are. Then again, it may not care.
Comcast does not focus on the customer — it focuses on the investor. So, investors are happy, while many customers are not. That's the reason so many leave and go to competitors like the local phone company's IPTV television service.
The cable television companies either can react by becoming more customer-focused or by trying to shut down the competition. Unfortunately, they are trying to shut down new competitors like Aereo.
In order to be successful going forward, however, they must focus on the customer. Any company that is unloved by its customers will surely die. So, is the cable television industry becoming lovable to its customers? Not yet.
At this point, the Comcast, Time Warner Cable story is less about the customer than the investor. It's about making Comcast larger and stronger.
Time Warner Cable customers already use the same services as Comcast customers. The services just have different names. After the merger, they all will be called "Xfinity," but very little will change for the customer.
Prices have been rising steadily in this industry, year after year. Every 10 years, we pay roughly twice as much. That won't change. I don't necessarily see this merger causing prices to rise faster — but Comcast is not shy about increasing prices as fast as it can.
What will Time Warner Cable customers get that they don't already get today? Not much. As the industry continues to grow and change, all competitors move in the same direction.
Does Comcast need to acquire Time Warner Cable? Well, since it is the largest cable company and also the owner of other channels and networks, like NBC, the answer is no.
Perhaps it would make more sense for Time Warner Cable to merge with and strengthen another cable television competitor.
Many expected Liberty Media CEO John Malone to jump in and acquire Time Warner Cable. If Comcast does not win regulator approval, Malone may be waiting in the wings. This story is not over.