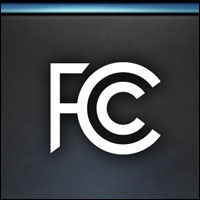 A coalition of technology companies and advocacy groups earlier this week wrote to the Federal Communications Commission, urging it to open a public investigation into zero-rating practices, in which mobile providers allow some video or music providers to be excluded from data caps.
The group, which includes Common Cause, Etsy, Foursquare, Mozilla and Upworthy, called on the FCC to examine the zero-rating practices of AT&T, Comcast, T-Mobile and Verizon to determine whether those practices harm competition.
"Zero rating profoundly affects Internet users' choices," the letter stated. "Giving ISPs the power to favor some sites or services over others would let ISPs pick winners and losers online — precisely what the open Internet rules exist to prevent."
The FCC is evaluating how to apply net neutrality rules to zero-rating practices, as the open Internet rules did not explicitly extend those rules to zero-rating policies. Over the past year, a number of major carriers have developed zero-rating plans.
Ruling Expected
FCC Chairman Wheeler was aware of the concerns raised in the letter, he said.
"I hope no one has a doubt in where we stand on a fast, fair and open Internet, and the inquiry continues," he said.
"At the root of it all is the question of the open Internet order and the scope of the open Internet order," Wheeler said. "Hopefully we are moments away from the court's decision on that."
He was referring to alawsuit filed with the U.S. Court of Appeals in 2015 challenging the FCC's open Internet rules. The shift back to common carrier regulation and the classification of broadband Internet as a public utility would stifle innovation, lead to higher consumer cost and chill investment, the suit alleged.
A ruling in that case is expected any day now, according to FCC spokesperson Kim Hart.
The FCC sent letters to AT&T, T-Mobile and Comcast seeking information about their respective plans, such as T-Mobile's successful Binge On plan, which offers several major content providers, including Netflix, Hulu, YouTube and HBO Now, that don't count against the cap.
Kicking the Can
The controversy has emerged because the issue of zero rating was not addressed directly during the debate on net neutrality, Jeremy Malcolm, senior global policy analyst at the Electronic Frontier Foundation.
"The FCC's rule-making on net neutrality didn't place an outright ban on zero rating, and frankly that was the safest option for an agency previously known to have overreached its authority," he told the E-Commerce Times. "But by holding back from regulating zero rating, it also left some real harms unaddressed."
An example is the pay-for-play zero-rating schemes that charge content providers to zero rate their content, Malcolm noted.
Verizon's FreeBee Data 360 program, which launched in beta earlier this year, allows content providers to offer some or all of their content without applying data caps. The plan operates on a per-gigabyte pricing model.
It is open to anyone and is nondiscriminatory, Verizon spokesperson Rich Young told the E-Commerce Times.
A second FreeBee plan that started earlier this allows content providers to offer free mobile video clips, audio streaming or app downloads on a per-click basis. That beta launched with Hearst, AOL and Gameday providing per-click content to 1,000 test subscribers.